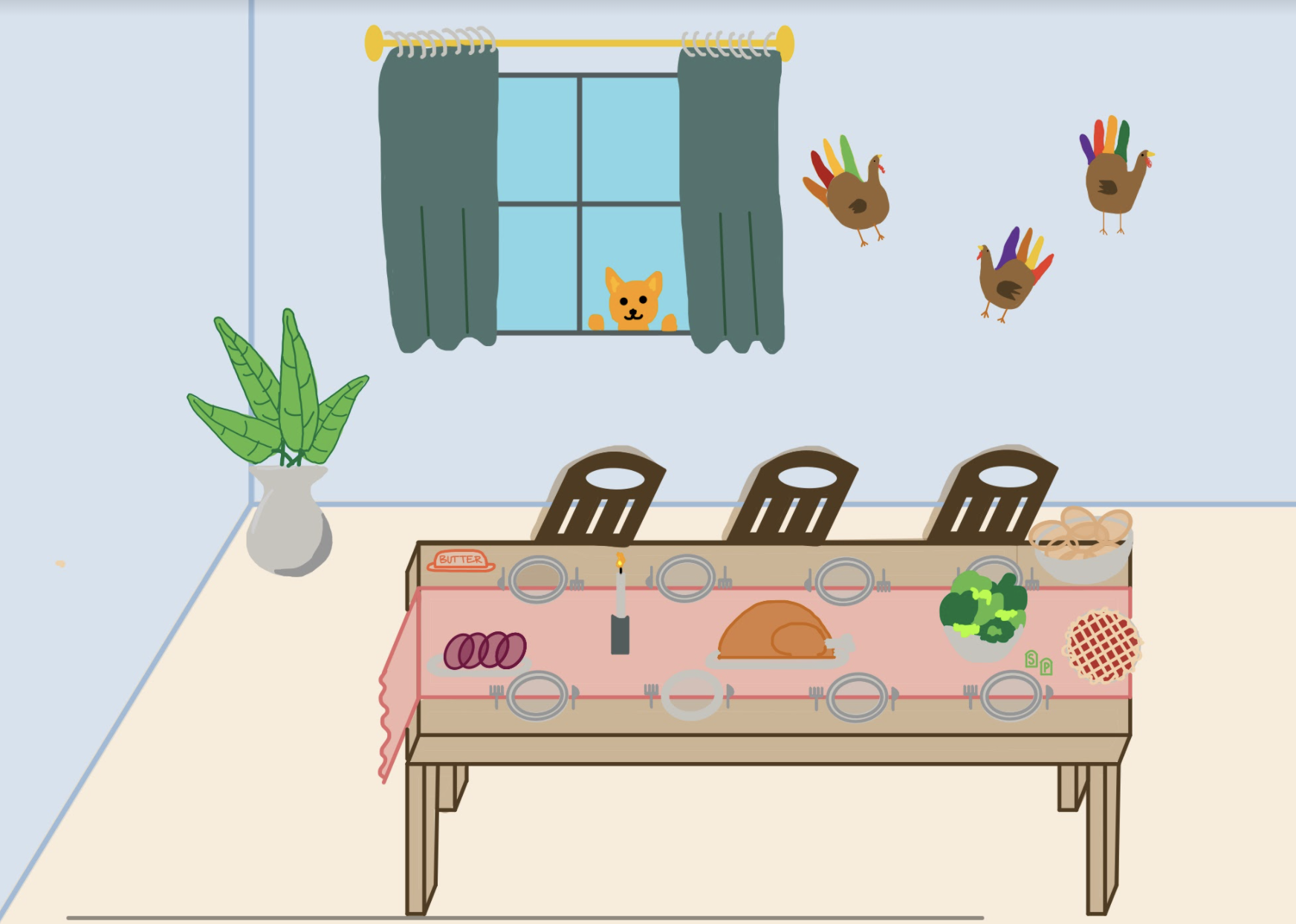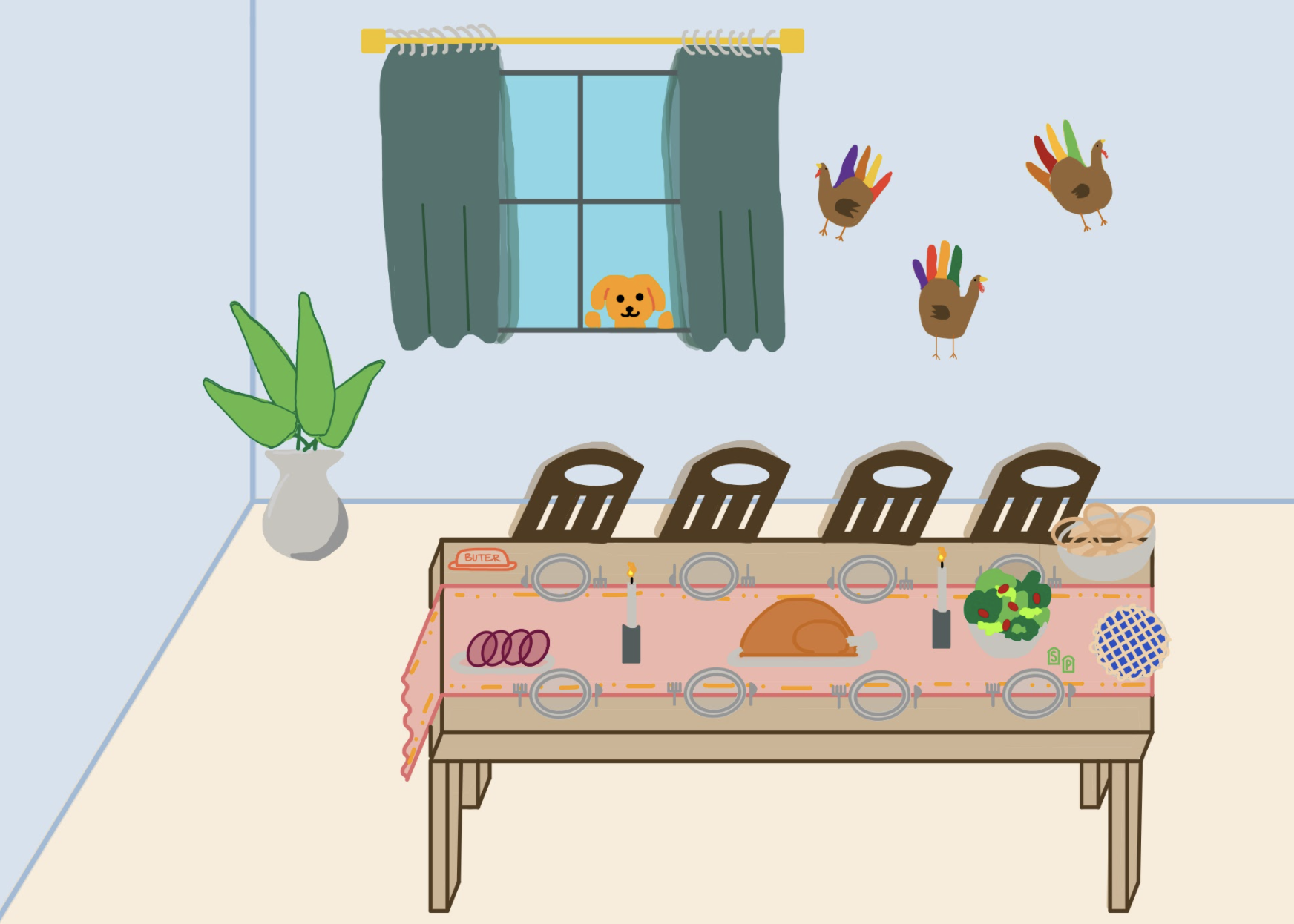 There are 12 different things in this Thanksgiving feast scene! See if you can spot them all!
Color of pies.
Number of candle sticks.
Missing 't' in 'butter'.
Table cloth print.
Number of chairs.
Tomatoes on the salad.
Plate rim missing.
Curtain rods have squares vs. circles and vice versa.
Hand-turkeys are in different orders.
Curtain shadows.
Plant leaves.
Cat vs. Dog in the window.