Just as it seemed the world was on the path to recovery from the COVID-19 pandemic, the Omicron COVID-19 variant was discovered, causing government officials and health specialists across the world to scramble to prepare for its inevitable spread. The good news is that scientists were aware of the existence of the Omicron variant relatively early on compared to the Alpha and Delta variants, giving the world a significant head start in efforts to prevent the new variant's spread. As President Biden put it in a recent press conference, "This variant is a cause for concern, not a cause for panic."
The variant was first reported in South Africa on November 24, 2021, and soon deemed a "variant of concern" by the World Health Organization (WHO) on November 26, 2021. Much is still unknown about it, such as its transmissibility and severity in relation to the Alpha and Delta strains. According to scientists in South Africa, case numbers in South Africa show that the Omicron variant is spreading twice as quickly as the Delta variant did. Considering that the Delta variant was previously the most transmissible variant of COVID-19, that would make the Omicron variant the most transmissible strain of COVID-19 yet.
In terms of the effects of the disease itself, not enough research has been conducted to determine its severity. There was an increased hospitalization rate seen in South Africa following the spread of the Omicron variant, but scientists speculate that this may be because of increased overall COVID-19 infection rather than the variant itself. Scientists are also hopeful that the COVID-19 vaccine and booster shots will protect people against Omicron, but there has not been enough data to confirm that it will.
The virus has reached over 30 countries so far, including the United States. The first case of the Omicron variant in the United States was reported in San Francisco, found in an individual who traveled from South Africa to the United States on November 22, and tested positive on the 29th. This individual has reportedly received both of their vaccination shots, but has not yet received their booster, and is currently quarantining, experiencing mild and improving symptoms. Since then, the variant has also been found in at least 15 other states, including Colorado, Hawaii, Minnesota, Washington, and New York.
With its quick spread, various countries have been implementing new travel restrictions. Within the U.S., masks will be required during travel through mid-March, COVID-19 testing will increase at airports, and starting November 29th, travel will be restricted from a number of southern African states. The African state travel ban has been a subject of particular controversy, as multiple South African leaders have pointed out that the U.S. closed its borders to African states alone, whereas the variant has been found in numerous countries in Europe and Asia.
"We are all concerned about the new Covid variant and owe South Africa's scientists our thanks for identifying it before anyone else did," said Malawi's President Lazarus Chakwera in a recent Facebook post. "But the unilateral travel bans now imposed on [Southern African Development Community] countries by the UK, EU, US, Australia, and others are uncalled for. Covid measures must be based on science, not Afrophobia."
The upcoming holiday season, in addition to travel in the wake of Thanksgiving, has added another layer of concern. To address these worries, health officials have been pushing the COVID-19 vaccine and the booster shot now more than ever.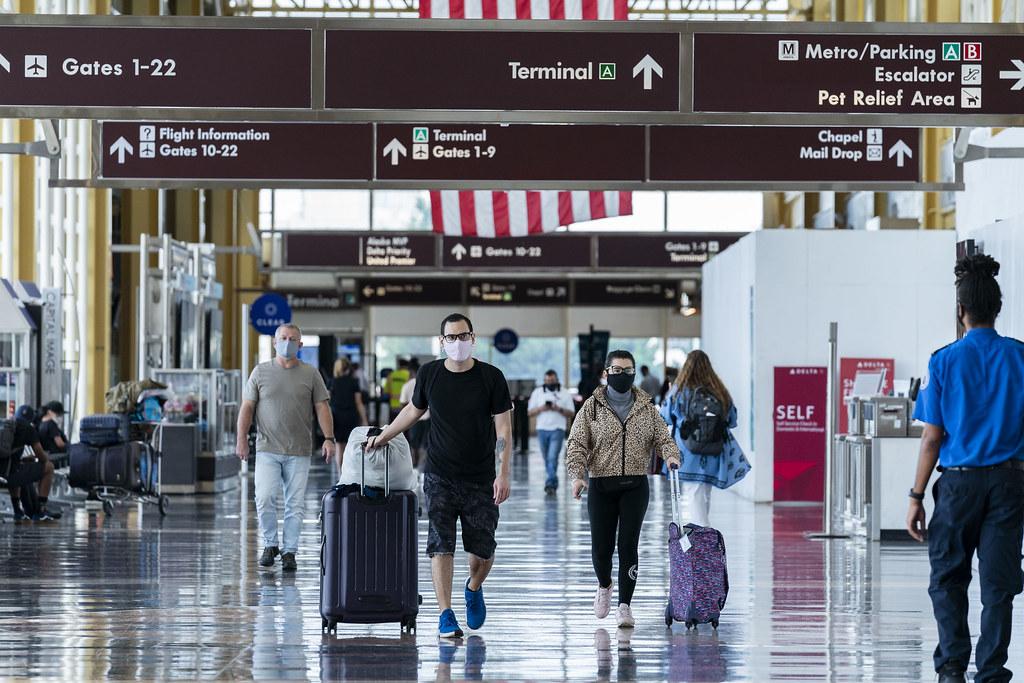 "We have 60 million people in this country who are not vaccinated who are eligible to be vaccinated," said Chief Medical Advisor to the President of the United States, Dr. Fauci. "Let's get them vaccinated. Let's get the people vaccinated, boosted. Let's get the children vaccinated."
In terms of what this new variant means for Santa Barbara, California Governor Gavin Newsom says that he has not yet seen the need to shut down schools or take other more extreme precautionary measures. Dr. Van Do-Reynoso, Santa Barbara County Public Health Director, said she does not anticipate the need for a restrictive shutdown either, and instead encourages people to avoid crowds, stay home if you do not feel well, wear masks, and social distance. According to Dr. Van Do-Reynoso, the County Health Department is currently focusing its efforts on immunization, with 74% of people in Santa Barbara county at least partially vaccinated. Additionally, Santa Barbara County Public Health has extended the indoor mask order to January.
"As a high risk student, Omicron definitely worries me," said an anonymous San Marcos sophomore. "It is something that we need to test for and research more, so I will feel safer when more is known. Until then, I hope that people wear their masks and get their booster shots, to keep themselves and everyone around them safe."
Although the variant is new and much is still unknown about its nature, one thing is for certain: the threat it poses is very serious. Precautionary measures will continue to be taken, and as more information is released, our world will become better prepared. Until then, the most effective thing to do is stay vigilant. If people continue to wear their masks, social distance, and listen to the advice of health officials, then we may have a chance at preventing this virus from becoming as deadly and widespread as previous variants.