Los Reyes Magos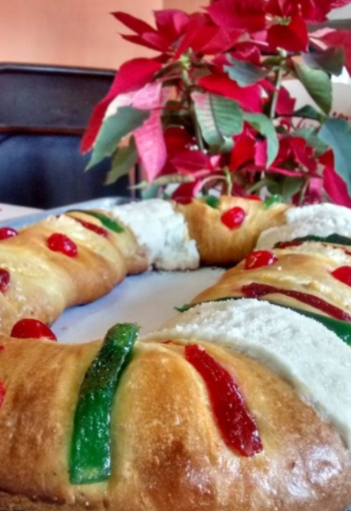 Día de los 3 reyes magos es una tradición que se celebra empezando el 5 de enero al poner tu zapato en el nacimiento de Jesús para que los reyes te traigan regalos. El 6 de enero los niños se despiertan emocionados al saber que los reyes les han regalado juguetes y un aguinaldo. Esta tradición es religiosa y muchos latinos lo celebran. En méxico hacen desfiles y fiestas en los pueblos para celebrar que los reyes le han traído regalos a Jesús. En algunos lugares el día de los reyes es celebrado y en la navidad no se les dan regalos.
Los reyes son Melchor, Gaspar y Baltazar. Ellos le regalaron oro, incienso, y mirra a Jesús. Los reyes en sus camellos siguieron una estrella para llegar al portal en Belén.
El 6 de enero con la familia se corta una rosca en recordatorio de la sorpresa que los reyes le dieron al niño Jesús. En la rosca hay monitos escondidos y cuando cortas tu pedazo te tienes que fijar si sale el monito, porque sí, si te sale tendrás que cooperar para la comida para el día de la candelaria. Que es el día 2 de febrero.
Donate to The King's Page
Your donation will support the student journalists of San Marcos High School. Your contribution will allow us to purchase equipment and cover our annual website hosting costs.