The Santa Barbara International Film Festival is one of the most popular film festival events in California. With Oscar nominated actors, directors and producers including Kristen Stewart, Will Smith, Benedict Cumberbatch, Kenneth Branagh, Steven Spielberg and more. The 37th annual SBIFF is finally back in person and has given us a way to truly celebrate the beauty and talent of film.
Opening the festival on night one was the Outstanding Directors of the Year Award. The honorees that attended in person included Paul Thomas Anderson (Licorice Pizza), and Kenneth Branagh (Belfast) and the virtual attendees include Jane Campion (The Power of the Dog), Ryusuke Hamaguchi (Drive My Car), and Steven Spielberg (West Side Story). They talked about their experiences in making the film, production during a pandemic, getting into new genres, adapting literature into cinema and their personal connections and relations to their films. It was a very insightful and interesting show.
Night two was the American Riviera Award with Kristen Stewart. In which there was an in person conversation where we learned about her career from the Twilight movie Saga all the way up to her starring Oscar nominated role in Spencer as Princess Diana. "I loved seeing Kristen Stewart in real time. She looked amazing and I had an amazing time." Said San Marcos student who attended this night. At the end of the interview Stewart received her award from Charlize Theron and ended a wonderful and eccentric night.
Night three followed the up and coming stars of this year's feature films through the Virtuosos Award. With interviews from Caitriona Balfe (Belfast), Ariana DeBose (West Side Story), Alana Haim (Licorice Pizza), Ciarán Hinds (Belfast), Emilia Jones (Coda), Troy Kotsur (Coda), Simon Rex (Red Rocket), and Saniyya Sidney (King Richard). This night was full of diversity and variety with ages ranging from 15 to 69 years old. Through separate interviews with each person and a final interview with all actors on stage together, the night was filled with moments that pulled on your heart strings to other times which made you laugh out loud. Some stand out moments included when Ariana DeBose sang a verse from her film West Side Story. As well Troy Kotsurs' amazing translated interview from sign languages here he talks about being a deaf actor and his experience in filming his movie Coda This was an amazing experience and I really enjoyed seeing all of these extremely talented people and I can't wait to see what lies ahead for their careers.
The Outstanding Performers of the Year Award was awarded to Will Smith and Aunjnue Ellis. This Night followed an interview with the two stars in their movie King Richard about Venus and Serena Williams. I asked a photographer for the artligton about what they thought of this night and he said, "Will Smith was funny, entertaining and very enjoyable to watch. Aunjnue Ellis was also very funny and they both had a very good chemistry together."
With the only fully sold out theater of the festival The Cinema Vanguard Award was given to Benedict Cumberbatch. This was an amazing night which follows Cumberbatch's whole extremely impressive cinematic career. Cumberbatch was well versed talking about serious issues and connecting with the audience while also being extremely funny, cracking jokes and doing impressions of his co-stars. This was really such a wonderful night.
The film festival had more than just awards, there were also screenings of all the films featured in the festival, and four panels: the writers, producers, animation and womens panels are all part of the festival. In the panels they answer questions and discuss their careers and experiences in film.
The film festival was an extraordinary ode to film and cinema, with astounding film markers with extreme talent and to which without we would not have these stunning films on the big screen today. The 37th annual Santa barbara film festival was amazing and full of such wonderful experiences.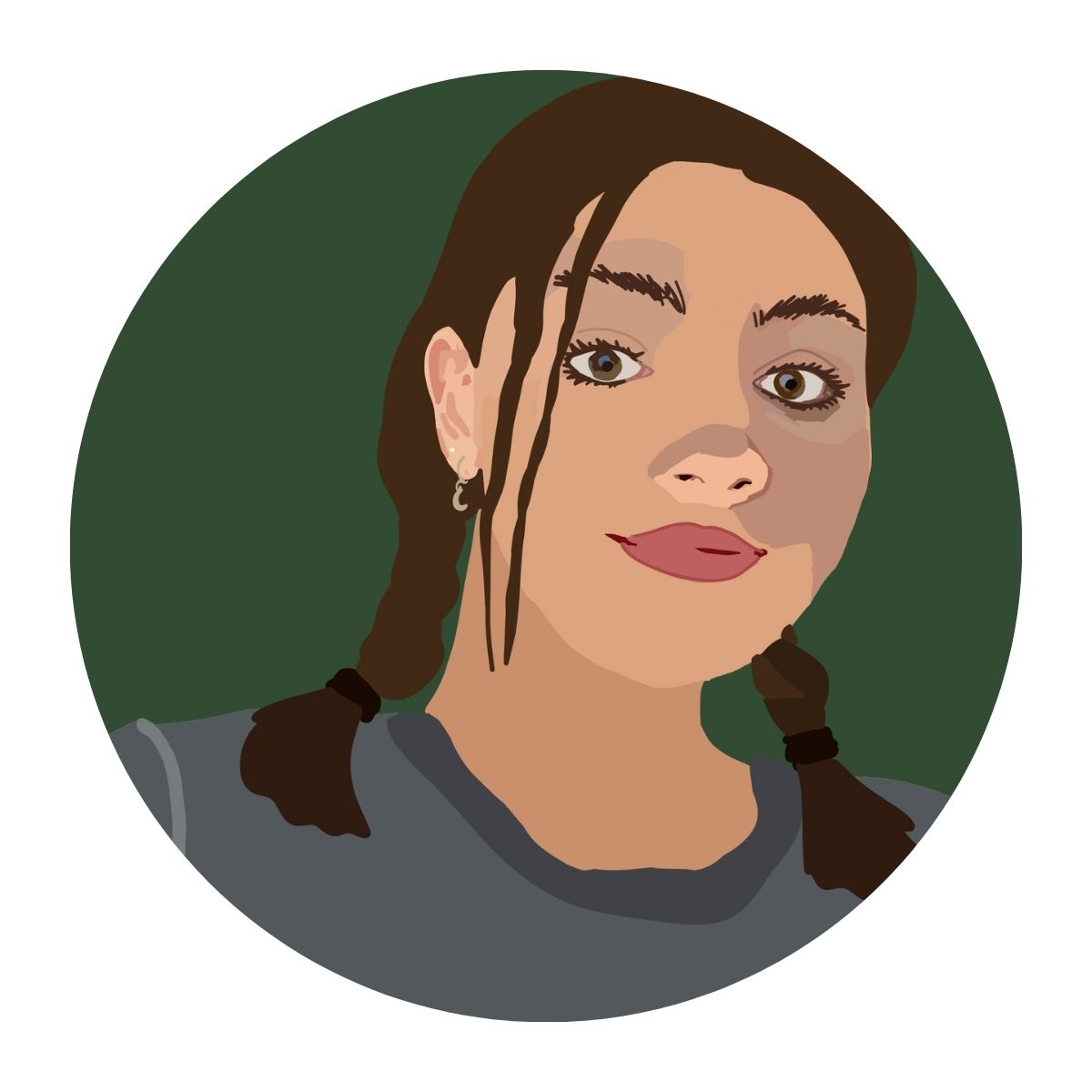 EMILY KENNEDY
My name is Emily and I am sophomore at San Marcos high school…