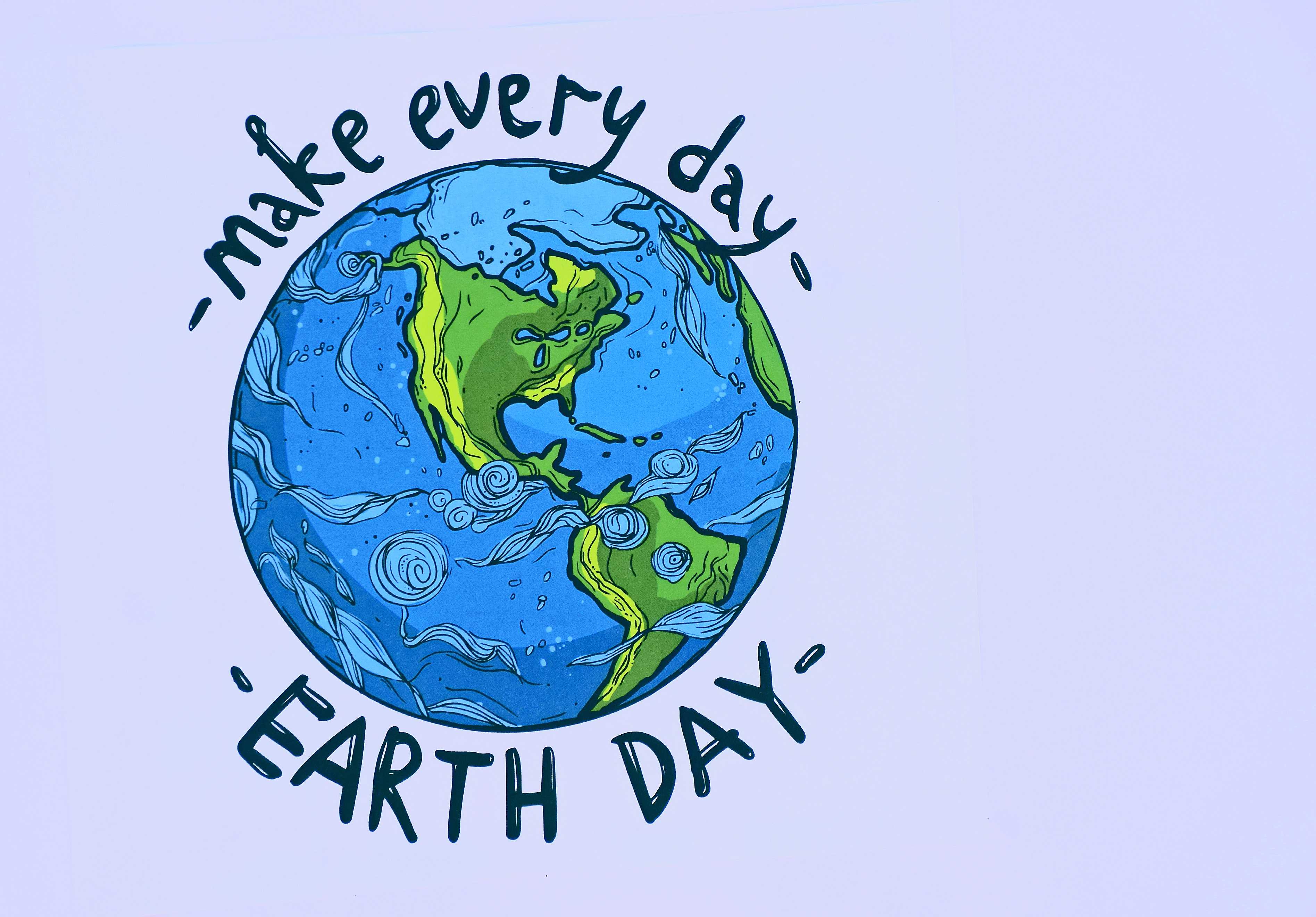 Earth day is here again on April 22! Living in Santa Barbara we are constantly surrounded by beautiful oceans, trees, mountains, etc, which is why it's such a huge deal here! To keep our environment beautiful we must keep it clean. Earth day is an event to demonstrate environmental protection. Here are some ways to celebrate from festivals to easy at home ideas.
Earth day festivities in Santa Barbara
Usually every year in Santa Barbara the city hosts a festival at Alameda Park. The festival includes music, food trucks, and many small businesses. Due to covid there is no festival this year but, no need to worry. On Saturday April 23 the Community Environmental Council is hosting a free different Earth day celebration which will take place at the Arlington Theater from 10:00 am- 5:00 pm. There will be a short film, presentations, a 2nd hand clothing fashion show and so much more! If you want to keep the celebration going at 7:00 pm there will be a concert featuring some Santa Barbara local favorites, this is a separate ticket event.
Watch a documentary
If you just feel like staying home and doing nothing, you can still become educated on our planet and ways to protect Earth from the comfort of your couch or bed. This can easily be done by watching a documentary or movie! These documentaries are made to change your views and decisions on how you treat our planet. Starting with "The 11th hour" starring Leonardo Decaprio. This film looks at the state of the Earth and many solutions for restoring the ecosystem. Something interesting about this film is that it includes many scientists, politicians, and environmental activists. Another good one is called "Tapped", it shows you the impacts the bottle water industry has on our oceans, climate change, and pollution. This one feels very personal because in Santa Barbara we are surrounded by a big beautiful ocean.
Bike around instead of driving!
According to the Environmental Protection Agency, "A typical passenger vehicle emits about 4.6 metric tons of carbon dioxide per year. This assumes the average gasoline vehicle on the road today has a fuel economy of about 22.0 miles per gallon and drives around 11,500 miles per year." To keep it short and simple, this is A LOT of pollution. By biking you are helping our planet and your body a lot, this doesn't have to be just a one day thing.
Reduce, Reuse, Recycle
Recycling helps prevent the emissions of greenhouse gasses and saves energy. You can easily do this by getting reusable water bottles, containers, etc. Or saving your scraps and trash and using it for later. Or my favorite way to reuse something is to go thrift shopping. By thrift shopping you are taking in clothes that would be put into the landfill, it also reduces carbon. Some local thrift shops are Alpha Thrift store in Goleta, Destined for Grace Thrift store Goleta, and Goodwill.
I hope you have a great Earth Day Royals! Use this day to do good and keep our community clean.