SHAKEEPIM' IT REAL
Damas y caballeros, el jugador estrella de baloncesto, Shakir Ahmad, ha entrado en el chat. Shak podría convertirse en el mejor de todos los tiempos. Estoy hablando de la CABRA. No solo en el gimnasio, sino en el salón de clases, como representante del cuerpo estudiantil y líder.
Shak acaba de agregar un atributo más a su cartera. Eso es música ¡Shak lanzó un álbum absolutamente caliente, ShaKeepin It Real y ha tomado por asalto los chismes de San Marcos! Shak lanzó su álbum el 2 de abril a las 11:59 pm. El álbum de Ahmad ha sido todo el tema de conversación en San Marcos estas últimas semanas, siendo los favoritos de los fanáticos "Hush Little Mama" y "She 's A Mean Girl (And I Like It)". ¡ShaKeepin It Real tiene 2449 reproducciones en la primera semana del lanzamiento de su álbum!
Hablé con la nueva celebridad, Shakir Ahmad, y le pregunté sobre el álbum y cuál era el significado detrás de él y dijo que ShaKeepin' it Real era un experimento.
"Una combinación de neo soul, hip hop y
R & B, así como mi propio flujo creativo. No estaba completamente seguro de lo que estaba haciendo, pero eso finalmente no importaba. Quería contar historias con mi música, no todas ciertas, pero que al menos pudieran relacionarse con una audiencia más amplia. Y los comentarios que me han dado han sido todos positivos, así que toda esta experiencia ha sido bastante buena", dijo Shakir.
Este álbum tiene más de 12 pistas banger. Marca historia en San Marcos High School. Nadie ha hecho nunca lo que ha hecho Ahmad. Es por eso que este es otro gran logro que Shak ha puesto en su haber. Shak, si alguna vez quieres que me suba a una pista, sabes dónde estoy. Mi pista favorita tiene que ser The Royal Brothers. Es exagerado y refleja su última temporada como miembro de la realeza. Hablé con el entrenador Kuntz y le pregunté sobre el álbum de Shaks y me dijo: "Realmente me gusta el álbum, mi canción favorita es "Hush Little Mama". ¡La única forma en que el álbum podría ser mejor es si yo estuviera en él!". Oye, Kuntz es un buen cantante.
Este álbum está muy completo y estoy muy orgulloso de Shak por poner esfuerzo y tiempo en él. ¡Ve a ver Shakeepin' It Real en SoundCloud!
Donate to The King's Page
Your donation will support the student journalists of San Marcos High School. Your contribution will allow us to purchase equipment and cover our annual website hosting costs.
About the Writer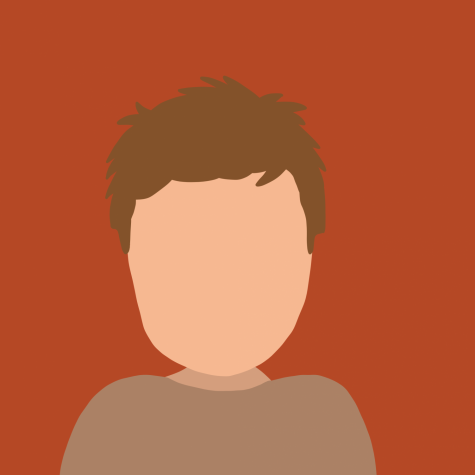 Dante Bruice, Staff Writer
Dante Bruice is a sophomore at San Marcos High School. This is his first year working on the kings page. This year he will be a staff writer and he is...