Dear Lance,
How do you make friends without seeming weird?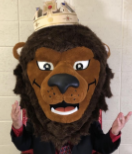 Sincerely,
Fantastical Franny
Dear Fantastical Franny,
Seeming 'weird' is a matter of perception. The only way you are going to seem weird is if you act unnaturally. If you put on a fake persona, or act differently than you normally do, you might come off a bit odd. Putting yourself out there to meet new people can be uncomfortable, especially thinking that they might be judging you. The truth is that they are probably worried about the same things. As long as you are yourself, you do not have anything to worry about. By doing this you both will be able to tell if you get along, without putting on a different persona to seem cooler. Sure, there are some people that might not be your biggest fans, but others will like you just the way that you are! So, embrace the weird, be yourself, and go make new friends!
Sincerely,
Lance
Dear Lance,
I do not want to learn how to drive, but I do not want people to have to drive me places. What should I do?
Sincerely,
Drivealicious
Dear Drivealicious,
I totally understand the need for autonomy and not relying on others for transportation. As you have no interest in learning to drive yourself yet, look out for other options. Like, getting a private jet. Problem solved! If that is not a feasible financial option though, maybe you can get a bike? Well, some trips cover a long distance, and that might be too tiring. An electric bike then! That also might be kind of expensive, and how do you charge them? Public transportation is certainly a viable option. They sell bus passes at the business office for students, meaning the price is reduced, which is so cool. If all else fails, just walk. Take in the sights! Although walking might take a while, you will eventually get to your destination. Hope this helps with your transportation woes!
Sincerely,
Lance
Dear Lance,
Next year I'm gonna be a freshman again. Any advice for starting at a new school?
Sincerely,
Scared Senior
Dear Scared Senior,
After being at the same school for four years, I can see how you would be apprehensive about starting somewhere new. Yes, you will be a freshman again, but eventually you will be a senior again, just like you are now. Something that helped me a lot was having a map of San Marcos. That way I could plan out the routes to my classes, and have some sense of where I was going. Do not be afraid to ask for directions though, any upperclassmen should be able to point you in the right direction. Also, make sure schoolwork does not pile up at the beginning (aka no procrastinating) so it will be an easier transition into this new place. Everything will be different, but change is good. I wish you all the best for next school year, and a happy graduation!
Sincerely,
Lance
Dear Lance,
Do you need any advice?
Sincerely,
Wance
Dear Wance,
No, I'm good, thank you. But, if you need advice, you can fill out the QR code below, and I will answer your questions!
Sincerely,
Lance