El Oeste se Vuelve Salvaje
Kanye (Ye) West, vendedor de más de 100 millones de discos y ganador de 24 premios Grammy, ha incendiado el mundo de la cultura pop. El 8 de octubre, Ye tuiteó que iría a "la muerte con 3 en PUEBLO JUDÍO", encendiendo el antisemitismo en todo el mundo. Lo que quiso decir en lugar de "death con 3" fue "DEFCON 3", un término utilizado en las Fuerzas Armadas de los EE. UU. para establecer un estado de alerta por encima de la preparación normal. Este tuit fracasó logísticamente en varios niveles, ya que no solo usó el término incorrecto ("estafa mortal"), sino que DEFCON 3 no es un estado de alerta notablemente alto. Los problemas logísticos con el tuit han encontrado algo cómico, pero el efecto que ha tenido en los Estados Unidos e incluso en el mundo no es cosa de risa.
Ye siguió este tweet con afirmaciones de que los judíos tienen demasiado poder en el mundo de los negocios, además de afirmar que un médico judío diagnosticó mal su enfermedad mental. También comparó a Planned Parenthood (realizar abortos) con el Holocausto, y fue visto usando una camiseta blanca que importa. Esta no es la primera vez que Kanye expresa puntos de vista políticos y antisemitas radicales, pero ha ganado más atención que sus arrebatos anteriores.
"Todavía estamos en el holocausto. Un amigo mío judío dijo: 'Ve a visitar el museo del holocausto'. Y mi respuesta fue, visitemos nuestro museo del holocausto: Planned Parenthood", dijo Ye.
Ye ha alentado la violencia contra el pueblo judío, lo que le ha llevado a perder a dos de sus principales patrocinadores: Adidas y Balenciaga. Si bien esto difícilmente hará mella en su patrimonio neto de mil millones de dólares, muestra repercusiones moderadas para sus acciones. Si bien las empresas y el resto del mundo han visto el horror en los comentarios de Ye, él permanece impasible. En un intento de justificar sus comentarios, Ye afirmó que los negros son judíos. Esto es esencialmente un galimatías y solo se entierra en un agujero más profundo.
"Lo curioso es que en realidad no puedo ser antisemita", dijo Ye en una entrevista. "Los negros también son judíos en realidad".
Mientras Ye se excusa de sus acciones, el resto del mundo no lo hace. Celebridades como Reese Witherspoon, Kim Kardashian (la ex esposa de Ye) y Florence Pugh se han pronunciado en su contra en las redes sociales. Su cuenta de Twitter fue suspendida, lo que le impide publicar más tuits divisivos, pero el daño ya está hecho. Con Ye duplicando su opinión en las entrevistas, otro movimiento antisemita ha comenzado a tomar forma en los estadios de fútbol y en los pasos elevados de las autopistas. En un caso particular en Los Ángeles, los manifestantes se pararon en un paso elevado de una autopista con un cartel que decía "Kanye tenía razón sobre los judíos". También levantaron los brazos en un saludo nazi. Incidentes como este han aparecido en todo el país en las semanas posteriores a las declaraciones de Kanye.
"LA. es una ciudad de pertenencia, no de odio", dijo el alcalde de Los Ángeles, Eric Garcetti, en un tuit. "Condenamos los incidentes antisemitas de este fin de semana. Los angelinos judíos siempre deben sentirse seguros. No hay lugar para la discriminación o el prejuicio en Los Ángeles. Y nunca retrocederemos en la lucha para exponerlo y eliminarlo".
El alcalde Garcetti está decidido a seguir luchando contra los prejuicios en Los Ángeles, pero es muy difícil desmantelar un movimiento como este, especialmente cuando es a nivel nacional.
Las palabras y acciones de Ye no se pueden cambiar. Él tendrá que lidiar con las consecuencias, y nosotros también. Defender lo que crees personalmente es todo lo que puedes hacer. La próxima vez que suene una canción de Kanye West, considera si es alguien a quien te gustaría apoyar.
Donate to The King's Page
Your donation will support the student journalists of San Marcos High School. Your contribution will allow us to purchase equipment and cover our annual website hosting costs.
About the Writer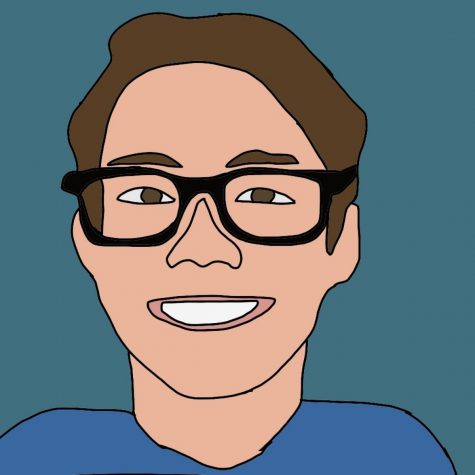 Leo Metzger, Editor
Leo is in 12th grade at San Marcos High School. He has been the Sports Editor of The Kings Page during the fall semester of his Freshman and Sophomore...