The Marvel Cinematic Universe (MCU) franchise has been a pop culture staple for years, with countless movies and TV shows enjoyed by diverse audiences across the world. However, up until recently, the diversity of the characters and actors seen in Marvel movies has been minimal. According to a Forbes study, before 2018, 61% of MCU characters were white. Great strides were made towards more representation in the MCU in 2018 when Marvel released Black Panther, which featured a predominantly Black cast as well as a Black director. For the first time in the MCU, we saw a powerful Black superhero as the main character, which provided much needed representation for Black audiences across the country. Then Shang Chi and the Legend of the Ten Rings was released in 2021, with an Asian director and largely Asian cast, providing representation for Asian MCU fans. As big as these steps towards more Black and Asian representation are, that same level of representation did not exist for Latino Marvel fans. That was, until Black Panther: Wakanda Forever.
Spoiler alert
The greatly anticipated sequel to Marvel's 2018 release Black Panther premiered in theaters on November 11. The movie tackled the death of King T'Challa, played by the late actor Chadewick Boseman, and featured T'Challa's younger sister Shuri as the main character. In the movie, various world powers are after the vibranium that the Wakandans possess. Then, the discovery is made that vibranium exists outside of Wakanda, on the territory of the Talokans. The Talokans are superhumans with siren abilities who live in the underwater kingdom of Talokan. They were inspired by indigenous Mesoamerican cultures, specifically by the Mayans, and are seen speaking the Yucatec Mayan language throughout the film. Their underwater civilization was created as a sanctuary for indigenous people escaping Spanish colonization. Their leader, Namor, seeks an alliance with the Wakandans so they may wage war on the surface world, in order to protect the Talokans' vibranium and to avenge the colonization of his people.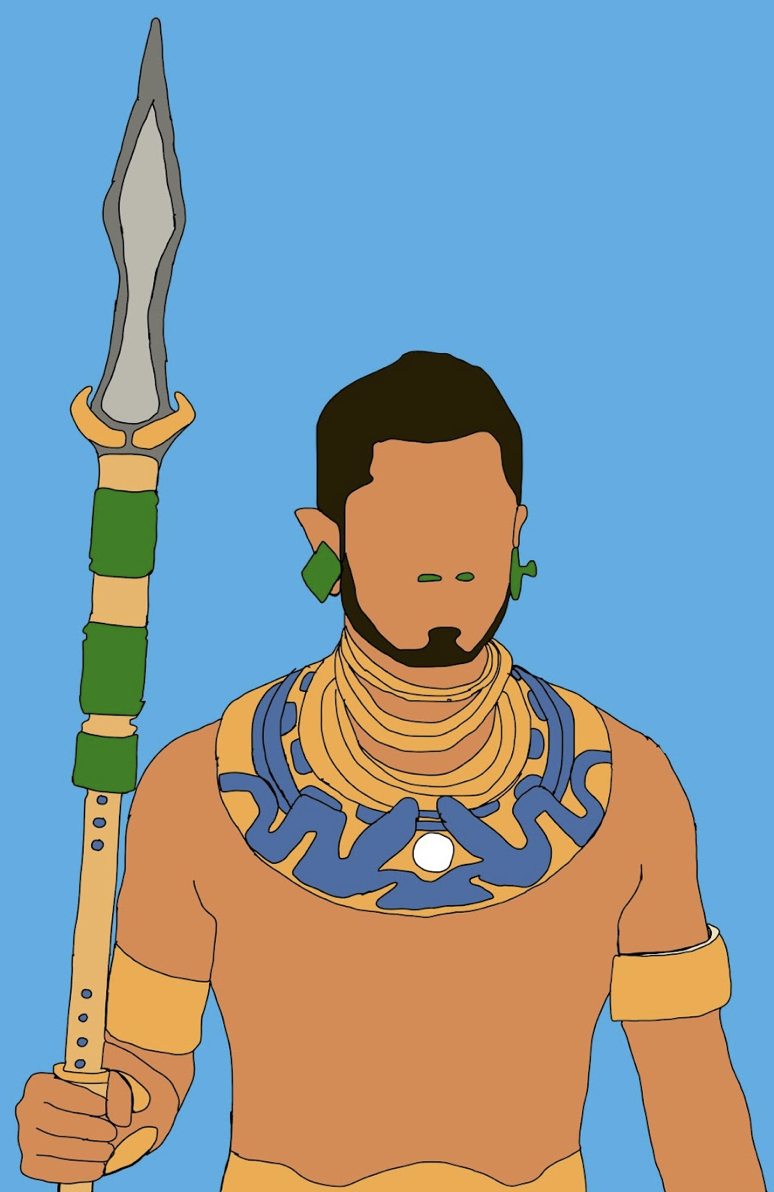 Why is this so significant?
Up until this movie was released, there were only seven Latino characters seen in the Marvel movies. Compared to the more than 700 characters that exist in the MCU, this is not very much, especially considering that Latinos make up a sizable portion of the Marvel fan base. This is linked to a much bigger representation issue in the film industry as a whole. For example, in a study conducted by UCLA, it was found that of the top 200 english language movies released in the U.S. in 2021, only 7% featured a Latino actor in a lead role. In comparison, Latinos make up 18% of the total U.S. population. Considering these statistics, seeing such large-scale Latino representation in a movie as successful as Wakanda Forever is huge.
"I am half Mayan, my father came from Guatemala, and growing up, representation like that isn't something that we ever saw," said Adrienne Garcia, who worked for Marvel as a set designer for their 2022 release Thor: Love and Thunder. "The other side of my culture is Mexican, and Mexicans were painted in a different way in movies. We were a little bit more recognizable, but also very stereotypical. To finally see on screen, not only indigenous representation, but specifically Mayan indigenous representation, was a big deal for me."
There is also great significance in the fact that the Talokans are played by actors who are indigenous, and who have indigenous features. In the past, rampant colorism in the film industry has dictated the type of representation Latinos see on screen, usually favoring actors with lighter skin and more eurocentric features over those with indigenous features. That is why seeing such powerful, brown-skinned indigenous characters playing such a large role in Wakanda Forever was so groundbreaking, especially given the wide audience that Marvel movies reach.
"The success of this movie tears down the arguments of racist and white supremacists in Mexico, and everywhere, who claim brown skin doesn't sell or that representation doesn't sell," actor Tenoch Huerta, who played Namor, said in an interview with the New York Times. "It's beautiful to see ourselves represented in a different way."
Tenoch Huerta has been very vocal about the importance of representation on screen, and about his experience with colorism as a brown-skinned indigenous actor in Mexico.
"Becoming an actor was as far-fetched as it was for me to become a professional American football player from Mexico," Huerta said in a New York Times interview. "You can't dream with what you can't see. I didn't see people with my skin color on screen."
In addition to having more Latino representation on screen, Marvel has made improvement in terms of diversity behind the scenes.
"A few of my colleagues got emotional when working with me on this movie (Thor: Love and Thunder) because they knew how big of a deal it was to have a set decorator of color calling the shots," said set decorator Adrienne Garcia said. "My fellow co-workers and I were hopeful that younger kids would be inspired. Even if they just see my last name in the credits, and see that it is a latin last name, they will see that possibilities are starting to open up. Growing up, this was never a position or a job that I ever thought was possible for me."
While Marvel has definitely improved in terms of diversity on and off the screen, there is still much work to be done. Hopefully, opportunities will continue to open up for Latinos in the film industry to allow this level of representation in the future. Many Marvel fans are even hoping that Namor and the Talokans will have their own movie at some point. Until then, their appearance in Wakanda Forever is definitely a step in the right direction.