Día De La Firma
El 9 de noviembre de 2022, 11 estudiantes-atletas de San Marcos vieron sus sueños hacerse realidad al firmar sus Cartas Nacionales de Intención (NLI). Al firmar este documento, el estudiante se compromete a asistir a su respectiva universidad durante un año académico. Para estos 11 estudiantes de SM, todo el tiempo, esfuerzo y trabajo duro que pusieron en sus deportes se mostró en una ceremonia en el Teatro Griego. El director Holdren abrió el evento diciendo algunas palabras sobre el logro. Luego, los atletas se presentaron antes de firmar sus cartas simultáneamente. Posteriormente, los atletas se tomaron fotos con amigos y familiares y hablaron con los medios locales. Esta fue una de las dos ceremonias del día de la firma que tenemos cada año en SM, ya que otra tendrá lugar esta primavera.
Los 11 atletas que firmaron son de solo 5 deportes diferentes en San Marcos. Cinco miembros del equipo femenino de waterpolo participarán en los programas de la División 1 a partir del próximo año. Ellos son: Ava Stryker (USC), Elaia Hamilton (Cal), Kate Meyer (Cal), Reagan McEachen (Stanford) y Sophia Panossian (Michigan). Es difícil pasar por alto el talento del equipo de waterpolo femenino de SM. El siguiente deporte más representado es el béisbol, con Cole Schoenwetter (UCSB) y Owen Eastabrook (Columbia) ambos firmando programas de la División 1 también. En representación del equipo de golf, Leo Metzger firmó para jugar golf de la División 1 en UC Davis a partir del próximo otoño. Eloise McGibben firmó para jugar voleibol en Texas A&M Corpus Christi y Caitlyn Sparks firmó para jugar fútbol en Point Loma. Completando el grupo, Blake Behrens firmó para navegar por Brown.
Cole Schoenwetter es un lanzador destacado en San Marcos y en todo el país. Es un atleta dedicado que quiere lanzar contra lo mejor de lo mejor.
"Estoy muy emocionado de ir a un nuevo lugar que gane, porque realmente me gusta ganar", dijo Cole. "También estoy emocionado por la mejor competencia a la que me enfrentaré, y creo que estoy listo para ponerme a prueba. Me alegra conocer nuevos compañeros de equipo y gente en la universidad".
Su compañero de equipo, Owen Estabrook, también está emocionado de comenzar su carrera universitaria en la Ivy League Columbia University.
"Tengo muchas ganas de jugar béisbol al siguiente nivel, e ir a un lugar nuevo es genial para aprender, y ser parte de una cultura y un equipo más grandes", dijo Owen. "También espero tener más independencia".
En los deportes de la escuela secundaria, nuestros estudiantes atletas se han enfrentado a una sólida competencia, pero en la universidad, el nivel de juego será significativamente más alto.
"En la universidad, tengo muchas ganas de jugar voleibol al siguiente nivel", dijo Eloise McGiben. "Estar rodeado de atletas tan increíbles será una experiencia muy divertida y no puedo esperar".
Nuestros estudiantes atletas están emocionados de seguir creciendo en su deporte, y estar expuestos a los mejores jugadores es una forma fantástica de lograrlo. Podrán aprender tanto de sus compañeros de equipo como de sus oponentes para llevar sus juegos al siguiente nivel. Sin embargo, su experiencia universitaria no solo se centrará en el atletismo.
"La universidad es una experiencia muy nueva que espero con ansias. Definitivamente voy a tener que adaptarme al nuevo clima. Conocer gente nueva también será genial, y poder estar lejos de mis padres será genial de experimentar", dijo Blake Behrens. "¡Pero lo único que me emociona mucho es navegar en la universidad!"
San Marcos tiene una tradición de producir atletas exitosos, y la clase de 2023 no es diferente. Estos estudiantes continuarán creciendo académicamente, atleticamente y como personas en su tiempo asistiendo a algunas de las mejores universidades de los Estados Unidos.
Donate to The King's Page
Your donation will support the student journalists of San Marcos High School. Your contribution will allow us to purchase equipment and cover our annual website hosting costs.
About the Writer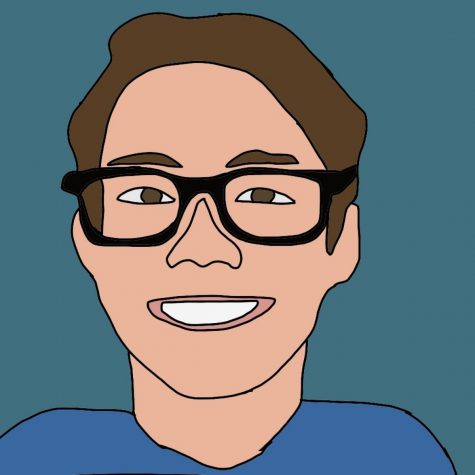 Leo Metzger, Staff Writer
Leo is in 12th grade at San Marcos High School. He has been the Sports Editor of The Kings Page during the fall semester of his Freshman and Sophomore...