¡¿De Verdad?!
Un árbol de Navidad es esencial para esta temporada navideña. El fresco olor a pino en tu hogar mientras decoras con adornos. Pero, ¿dónde puedes conseguir un árbol de Navidad real? ¡Afortunadamente, hay una variedad de lugares locales en Santa Bárbara para conseguir el árbol perfecto! ¡Aquí hay algunos de los mejores lugares para conseguir tu árbol!
Si pensaste que el campo de calabazas era genial, espere a escuchar sobre el campo de árboles de Navidad de Lanes Farms a partir del 25 de noviembre al 20 de diciembre. Abre todos los días de 10 am a 8 pm. Si está buscando un árbol de Navidad de pino real, entonces el campo navideño es una excelente manera de comenzar esta temporada navideña. Las granjas Lanes están decoradas de acuerdo con la temporada navideña, lo que hace que se sienta como Navidad donde quiera que vaya. Hay toneladas de árboles de Navidad para ver. El campo del árbol de Navidad incluye una gran variedad de todas las formas y tamaños con aroma a pino. Los tipos de árboles incluyen Noble Fir, Nordman y Douglas Fir y se dice que se cultivan en una granja de árboles en Oregón. Allí también se venden bases para árboles de Navidad, así como bastones de caramelo para adornar el árbol. Los árboles de Navidad se cortan y atan en su automóvil para que los lleve a casa. Siempre es una buena idea apoyar a los lugares de venta de arboles, especialmente en Santa Bárbara, tampoco puedes pasar la Navidad sin un árbol de Navidad, por lo que también podrías conseguir uno en Lanes Farms. Los árboles de Navidad no son lo único que se vende. ¡También muchos deliciosos bocadillos navideños!
"Conseguimos nuestro árbol de Navidad y creo que también tenían estos deliciosos pretzels bañados en yogur", dijo Enna García, una estudiante de San Marcos que visitó recientemente para comprar su árbol de Navidad, "¡También había palomitas de maíz!" Según el sitio web de lanes farms, el laberinto de maíz, animales de granja y los tractores agrícolas todavía están abiertos al público si se lo preguntaba.
El campo de árboles de Navidad de Anthony está ubicado en Earl Warren Showgrounds y existe desde 1954. Tienen una variedad de árboles de Navidad y coronas, soportes para árboles y más. También puede consultar su sitio web y comprar en línea (también puede hacer un pedido por adelantado). Tienen Norman Douglas y abetos nobles. Los árboles están bajo sombra en todo momento. También tienen una donación de árboles de Navidad para personas en el ejército que se pueden ubicar en su sitio web. Recuerde que están ubicados en Earl Warren Showgrounds. Calle Real 3400. Lunes – Jueves: 9:00am – 8:00pm
Viernes y Sábado: 9:00am – 9:00pm
Domingo: 10:00 a. m. a 7:00 p. m. y la entrada el estacionamiento es gratuita.
La Navidad está a la vuelta de la esquina. Se espera que los árboles se agoten y aunque todavía faltan unas semanas para Navidad. Nunca es demasiado pronto para comprar un árbol de Navidad.
Donate to The King's Page
Your donation will support the student journalists of San Marcos High School. Your contribution will allow us to purchase equipment and cover our annual website hosting costs.
About the Writer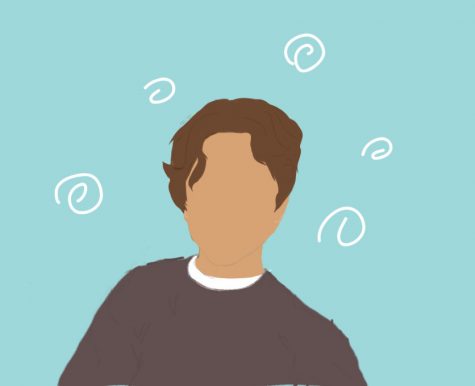 Shaun Kaylor, Staff Writer
Shaun is in 10th grade at San Marcos High School and is currently is his first year of journalism as a staff writer. His favorite things to write about...