Noticias sobre Narcan
A medida que 2022 está llegando a su fin, las sobredosis de fentanilo continúan siendo la principal causa de muerte en el condado y la droga más mortal en el mercado. Como se indicó en un artículo anterior, solo 2 mg de fentanilo (aproximadamente cinco granos de sal) son suficientes para matar a un adulto adulto.
La naloxona (más conocida como narcan) es el único fármaco eficaz para revertir las sobredosis relacionadas con los opioides. Se usa rápidamente para salvar vidas. Narcan se puede administrar por vía intravenosa pero se administra más comúnmente a través de aerosol nasal.
El subdirector de San Marcos High School, la Dra. Alvarez, ha compartido información importante sobre este tema. Ella dijo: "Nuestra enfermera escolar recibió la naloxona directamente del distrito. Todo el personal de la escuela recibe capacitación sobre cómo identificar una posible sobredosis y el distrito está comenzando a ofrecer capacitación para el personal administrativo/de salud sobre la naloxona en particular. Ya tenemos las dosis en el sitio, ya que están conectadas a nuestros 3 desfibriladores en el campus".
Es muy importante que todos en el campus, incluidos los estudiantes, maestros y otros miembros del cuerpo docente, estén debidamente informados sobre qué hacer para salvar vidas.
La Dra. Álvarez dijo: "De hecho, ya tenemos un protocolo de seguridad que cubre las sobredosis, ya que hemos tenido algunos en el pasado y nuestro equipo está capacitado para buscar síntomas de sobredosis (de todo tipo de narcóticos, alcohol y/u otros estimulantes)."
Si está con alguien y sospecha que está experimentando una sobredosis de opioides, debe darle Narcan de inmediato, porque incluso si resulta que no necesita narcan, no hay absolutamente ningún daño para ellos si se les administra. Si está relacionado con los opioides, funcionará en segundos y habrás salvado una vida.
En caso de que ocurra una tragedia en la propiedad de la escuela, la Dra. Álvarez dijo: "Esperamos no tener que hacerlo nunca, del mismo modo, esperamos nunca tener que hacer CPR o administrar un Epi pen a un estudiante con shock anafiláctico. Sin embargo, tenemos capacitación sobre este tipo de cosas y la persona que probablemente administra sería nuestra enfermera escolar, EMT/personal de respuesta a emergencias y, en el peor de los casos, un administrador".
Se están distribuyendo dosis de narcan a los maestros de todo nuestro distrito, para que las tengan en caso de una emergencia. Esto es lo que la maestra, la Sra. Bagdanov, tiene que decir al respecto: "Creo que es bueno tener narcan en el campus en el caso de una sobredosis… No he oído mucho sobre eso en general, pero creo que tener recursos disponibles siempre es una buena opción."
Esto es importante para la seguridad de todos los estudiantes y profesores en el campus de San Marcos, sabiendo que hay una manera de salvar una vida. Incluso antes de que los servicios de emergencia pudieran llegar a nuestra ubicación.
Donate to The King's Page
Your donation will support the student journalists of San Marcos High School. Your contribution will allow us to purchase equipment and cover our annual website hosting costs.
About the Writer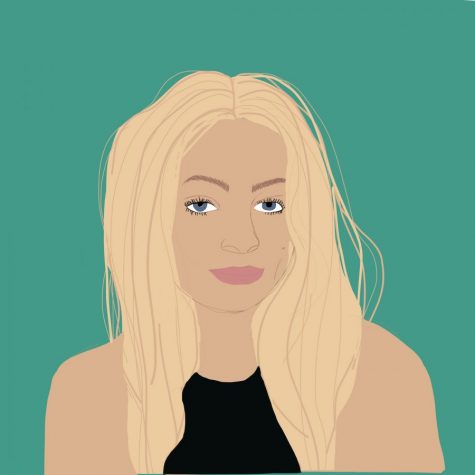 Kelsey Davis, Staff Writer
Kelsey is in 12th grade at San Marcos High School. She has been in involved in the Entrepreneurship Academy since the beginning of Sophomore year. In school...