Many changes have been brought about at San Marcos this school year. New classes have been implemented–one of them being an art class called Portfolio Development. Taught by Ms. Garibay, who has been the painting teacher at San Marcos since 2014, this class allows students the creativity and freedom to bring their artistic visions to life, while also receiving guidance from their peers. This class is beneficial to those looking for time and support in creating pieces that can be used to submit to colleges, for scholarships, or even just to prepare for an AP art class. 
In general, art can be useful to students as it can elevate their creativity and allow expression. According to the National Institute of Health, "81.1% of the included studies reported a significant reduction of stress in the participants due to interventions of one of the four arts modalities."
When asked about reasons for taking the class, a senior at San Marcos, Jordan Kowalewski, said, "Part of it was that I wanted to be prepared for college when submitting my artistic portfolio and another part of it was wanting to be prepared for the AP exam for 2D studio art."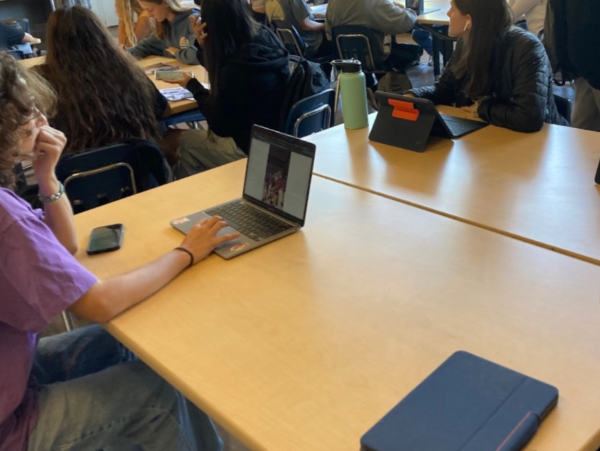 Regarding the contents of the class, Ms. Garibay said, "Portfolio Development is for students who have taken at least one advanced level drawing or painting class and want to develop a portfolio which could potentially help them if they go on to AP Art and/or that they could use to apply for colleges, scholarships, summer programs, etc. It can also just be a fun class for advanced students who want to continue to develop their own voice in art." 
As most colleges that request portfolios require 10-15 pieces, this class will help students get a supported start on their projects.
Adding to her earlier comment, Jordan explained a little about the class so far. "We're required to complete three art projects a term and each art project should follow a mini theme, idea, or question that you want to explore."
Overall, Portfolio Development can be a useful tool to the students who want support while advancing their creative portfolios.