With school starting, many students are feeling nervous or unsure, especially if they have never been to high school before. The transition from junior high to high school is a big one and it is normal to feel a little worried, no matter what grade you are in! There are new classes, new teachers, and new faces everywhere. 
"It's very different. We have four classes and it's a whole different experience. There are a lot more people and opportunities," said freshman Anthony Martinez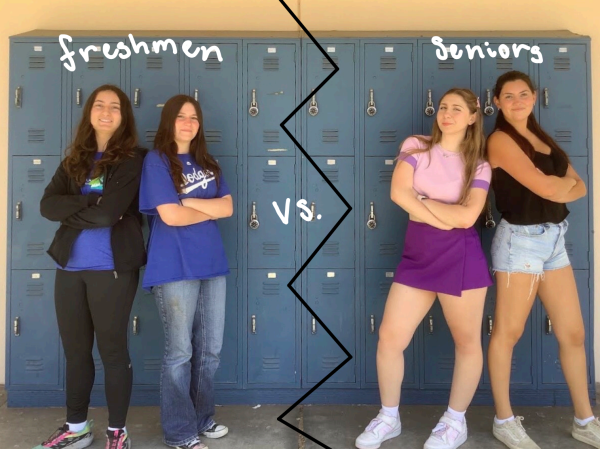 Senior year is pretty much the opposite— students have three years of high school under their belt and generally feel pretty confident going in. Seniors do not face the kind of challenges freshman do, like making new friends, learning the schedule, and even getting lost on the way to class. On the other hand, they have to focus on college applications and preparing for their lives after high school. The pressure of the future brings a different kind of stress for the oldest member of our student body. 
"Finally all my friends drive to school, which is fun, and there are also always new people and teachers to meet. But ​​ill nice to know most of the people in your classes," said senior Olivia Marceda. 
Whether you are a freshman, senior, or anywhere in between, the beginning of school can bring a mix of emotions. The end of summer and more work can be hard, but there are also plenty of fun things to do here at San Marcos. Everyone here is working hard so you will have the best year possible!