Sipping into the holiday season with the cozy and cold winter season nearing closer to the year, Starbucks has released their winter menu on November 2. Many winter drink enthusiasts lined up in the Starbucks drive thru to grab themselves a drink or food item that had just been released. 
Peppermint Mocha, Caramel Bruleé, Iced Sugar Cookie Almond Milk, and Gingerbread Chai are all on the holiday menu for Starbucks. The updated food menu for the festivity of the winter consists of a Snowman Cookie, Peppermint Brownie Cake Pop, Cranberry Bliss Bar, and Gingerbread Loaf. With new seasons come new flavors for Starbucks enthusiasts. All over social media, creators have posted thousands of videos reviewing, remaking, and tasting the Starbucks winter menu. 
"For me, the release of the holiday menu signifies the start of the holiday season. Even though this starts way before the winter holidays, it's never too early to start celebrating," said San Marcos teacher and activities director, Paul Hiracheta. "For the past fourteen years, I have woken up early to purchase all of the holiday drinks the day they are released." 
The winter festivities drinks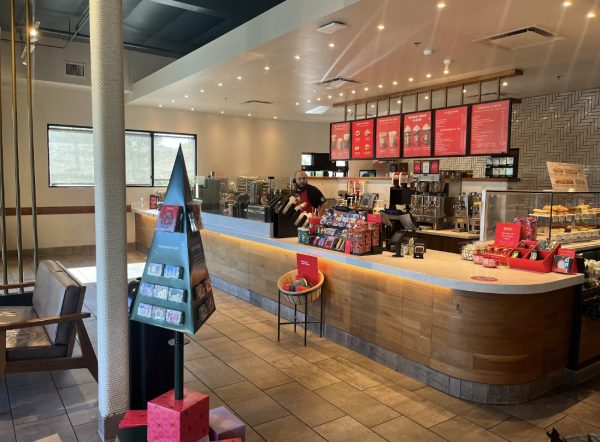 have not only been released by Starbucks, but Coffee Bean is also now serving holiday drinks. The Coffee Bean and Tea Leaf now offers Peppermint Mocha, Winter Dream Tea, Chrissy Teigen's Ultimate Banana Bread, cake pops, and holiday cookies. The peppermint mocha comes in a cold brew, latte, hot cocoa, and ice blended drink. The winter dream tea is able to be ordered as a latte or just the tea itself.
"I really like the Peppermint Mocha because it tastes like the winter holidays and it makes me feel good inside," said Coffee Bean and Tea Leaf barista Kayla Eram.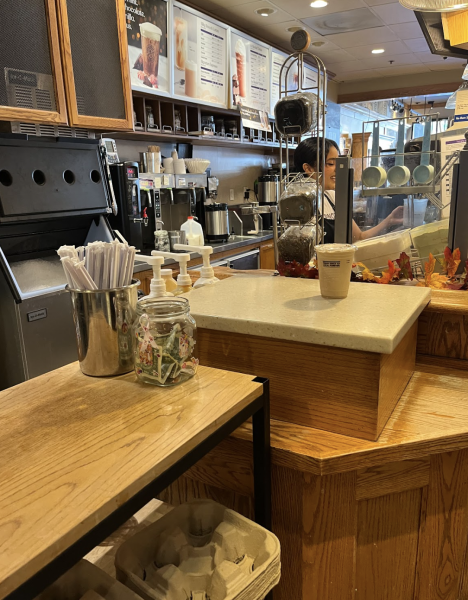 Not only are there new drinks and food items, but both Starbucks and the Coffee Bean and Tea Leaf have also released new cups to drink from and coffee beans for coffee lovers to brew at home.
Both coffee shops offer a variety of menu items (drinks are roughly $7) for customers to choose from during the winter months. Now is the time to sip on and eat one of your favorite winter menu items before they are gone in January!