On the morning of Thursday, November 2, the opening notes of the very last Beatles song played in the ears of thousands of fans across the world. Older fans were transported back to the 1960s, to the unparalleled madness of Beatlemania, while younger fans experienced the exhilarating release of a new Beatles song for the first time in their lives. With contributions from all four Beatles, "Now and Then" is "The End" to the musical journey of arguably the greatest band of all time.
How "Now and Then" Came to Be
"Now and Then" was constructed around a demo written and recorded in 1977 by former Beatle, John Lennon. In the 1990s, roughly a decade after Lennon's assassination, his widow Yoko Ono gave a tape of some of Lennon's unfinished songs to the three remaining Beatles: Paul McCartney, George Harrison, and Ringo Starr. In 1995, around 25 years after the Beatles' breakup, McCartney, Harrison, and Starr used these demos to release two new Beatles songs: "Free As a Bird" and "Real Love." During these sessions, the trio also worked on "Now and Then," but the audio quality was too poor to work with and they were unable to separate Lennon's voice from the piano. George Harrison was a particularly strong critic of the song's quality, calling it "rubbish" at one point. 
According to Paul McCartney, "We kind of ran out of steam a bit, and time. 'Now and Then' just languished in a cupboard."
After George Harrison's death in 2001, it seemed even more unlikely that the song would ever be finished. That was, until director Peter Jackson began work on The Beatles: Get Back documentary, which was released on Disney Plus in 2021. Jackson used new technology, made possible by AI, to reduce background noise from the 1969 footage they used to make the documentary. The idea then formed to use the same AI technology to separate the vocals from the piano in the "Now and Then" demo. With vocals from mainly Lennon and McCartney, drumming by Starr, and guitar flourishes from Harrison, "Now and Then" was finally completed. After McCartney and Starr received permission from Harrison and Lennon's estates, the song was finally released. 
The Reviews
"Now and Then" has officially been out for almost two weeks now, and many critics have jumped at the opportunity to review a brand new Beatles song. Initial opinions seem to be relatively mixed, as some feel that the song was overdone and that it should have been more centered around the raw sound of Lennon's demo, while others appreciate the production as it is. Others have been quick to critique the authenticity of the song, saying that it is not a true Beatles song at all. They feel that the magic of earlier Beatles songs was unable to be replicated as not all Beatles were present for its making.
 The truth is that the bar for this song was set ridiculously high, (it is a Beatles song, after all) so no matter how the song sounded, there was bound to be some disappointment. Many have expressed this by saying that it does not come close to some of the Beatles' greatest hits from the 60's, such as "Hey Jude," or "Strawberry Fields Forever." Others are simply happy to have one last Beatles song, one to carry their legacy on to new generations.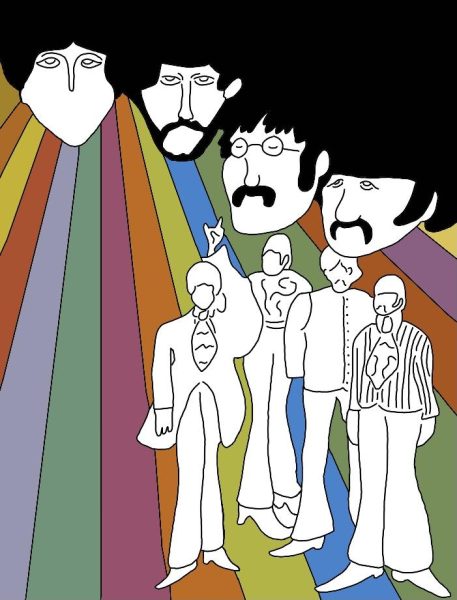 The Meaning
With heart wrenching lyrics such as "now and then, I miss you" and "now and then, want you to be there for me, always to return to me," it is clear that this song is about missing a loved one. It is unclear, however, who Lennon originally wrote the song about. It could be about missing a lover, but others have speculated that it could be about missing his bandmate and best friend, Paul McCartney. The two were very close friends growing up in Liverpool and grew even closer during their years as band mates. Often known as the "Lennon and McCartney" songwriting duo, they depended on one another creatively as well as emotionally during their time on The Beatles. Even after The Beatles broke up, the two stayed in contact, and their love for each other remained strong. 
"I do feel as though 'Now and Then' is a love letter to Paul written by John," said Giles Martin, son of The Beatles' producer George Martin, in a recent interview with People magazine. "And I get the feeling that's why Paul was so determined to finish it."
"The End"
A little over a week after its release, "Now and Then" became the Beatles' 18th number one song. They currently hold the record for the longest time between number one singles, a gap of 54 years. The song was released alongside a 2023 mix of the Beatles' first number one hit, Love Me Do, bringing their legendary career full circle.