The Supreme Court is positioned in the Judicial Branch of the Federal Government. The job of the Supreme Court is to hear cases and make decisions as well as interpreting the law using judicial review. In order for someone to become a Supreme Court Justice, they must be nominated by the President and approved by the Senate. There are several other Federal Courts below the Supreme Courts that cases go through such as Federal District Courts and U.S. Circuit Courts of Appeals before eventually being selected to be reviewed by the Supreme Court.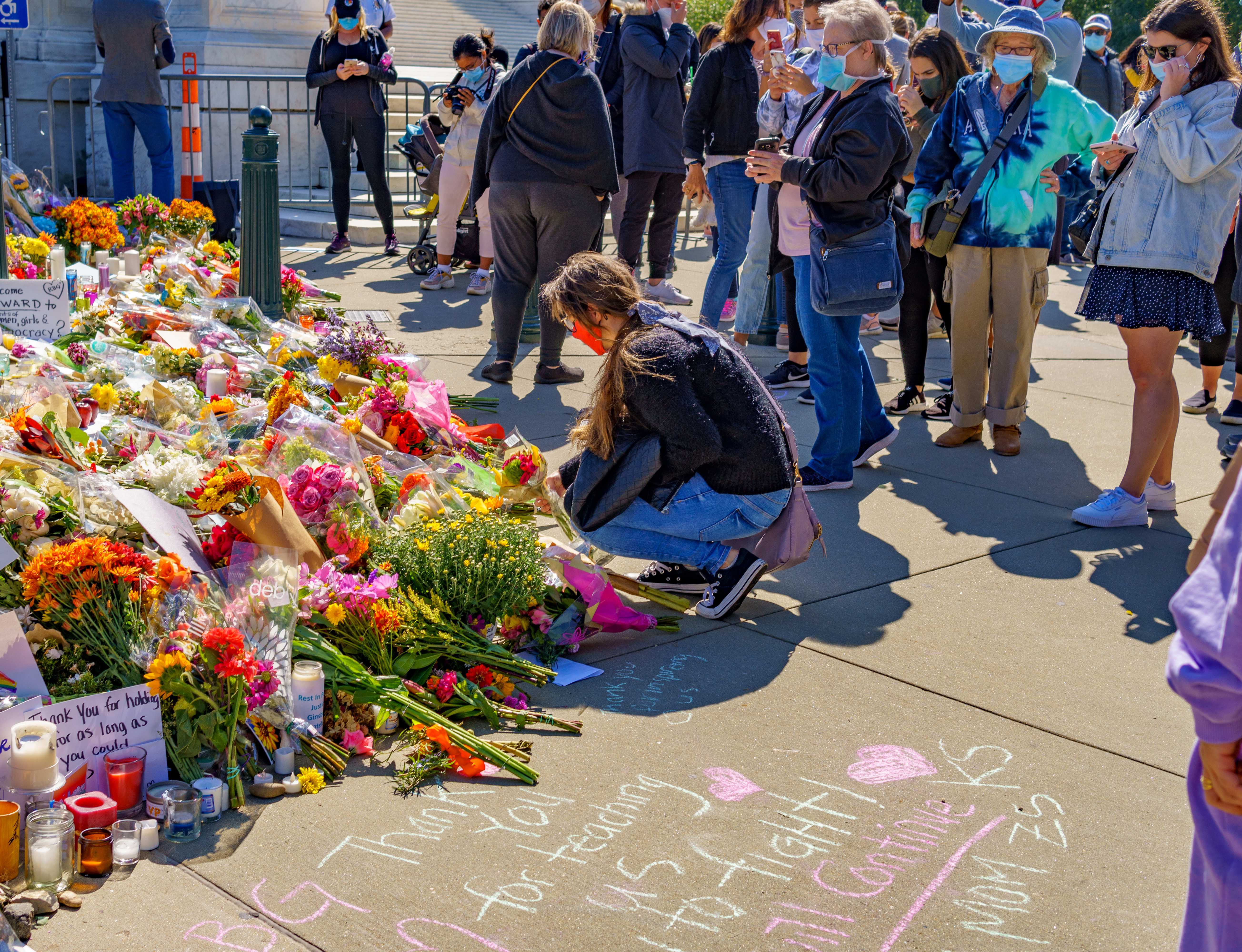 The death of Justice Ginsburg brought substantial grief throughout the country as many admired her trailblazing demeanor and service during her time in the Supreme Court, subsequent to her appointment by former President Bill Clinton in 1993. However, the news quickly shifted as President Donald Trump appointed a new judge to fill the empty seat. His nomination of Judge Amy Coney Barrett has been questioned as it occured 38 days before the upcoming Presidential election.
Many who are against this nomination have argued that this empty seat should be filled after the upcoming Presidential election. This has been a subject of disputes not only in the media, but also during the Presidential debates between Democratic candidate Joe Biden and President Trump. Supporters argue that President Trump's presidential term is four years and therefore he is within his power to appoint a new justice. President Trump also appointed Justice Brett Kavanaugh who has served on the Supreme Court since October 6, 2018, which led to a highly publicized and contentious hearing process. Currently, with a Republican-majority Senate, the White House understands that time is of the essence in order to instill another Conservative judge on the Supreme Court before the election. Trump's nomination of Amy Coney Barrett, on September 26, has sent the confirmation process into motion.
President Obama found himself in a similar situation following the death of Justice Antonin Scalia in early 2016. President Obama nominated Merrick Garland in March of 2016 to be approved by a Republican Senate that was led by majority leader Mitch McConnell. McConnell, who is currently the Senate Majority Leader, argued then that the next Supreme Court Justice should be chosen by the next president in the upcoming election. The Republican majority senate did not hold hearings for Garland and the appointment expired, leading to President Trump to appoint and confirm Justice Neil Gorusch by April of 2017. In an ironic display of politics, the arguments and messages have seemingly switched parties for current appointee, Amy Coney Barrett.
Amy Barrett graduated from Notre Dame Law School in 1997, and worked as a clerk for Justice Antonin Scalia. She returned to Notre Dame as a law professor and built up a strong reputation that centered around conservative beliefs. In May of 2017, President Trump nominated Barrett to the U.S. Court of Appeals for the Seventh Circuit and she was confirmed on October 31, 2017. Barretts strong Catholic faith and the impact it had on her decision making was questioned during her hearing process as California Senator Dianne Feinstein stated that "dogma lives loudly within you." Supporters of Barrett have claimed that this was an attack against her Catholic beliefs and her convictions and decisions are being questioned once again. In her work as a judge on the Court of Appeals she made rulings on items such as Second Amendment Rights, immigration, and abortion in which she has sided with conservatives. Barrett has received high praise from the current White House Administration, and was on the short list of potential appointees along with Justice Kavanaugh for a position in the Supreme Court. Her nomination has led many to oppose her admission as many believe that she would work to repeal Roe vs. Wade and abortion rights in addition to potentially invalidating the Affordable Care Act. Her Catholic faith and strong morals resonates well with her conservative supporters, while Democrats are apprehensive that it may affect her decision making. According to whitehouse.gov, Barrett has been described as "rigorous, fair-minded, respectful, and constructive," by various bipartisan law professors from law schools such as Harvard and Stanford.
When discussing abortion, Barrett, who holds pro-life beliefs, has stated to the The Observer, which is Notre Dame's student run newspaper that, "I think it is very unlikely at this point that the court is going to overturn Roe [v. Wade]…The controversy right now is about funding. It's a question of whether abortions will be publicly or privately funded."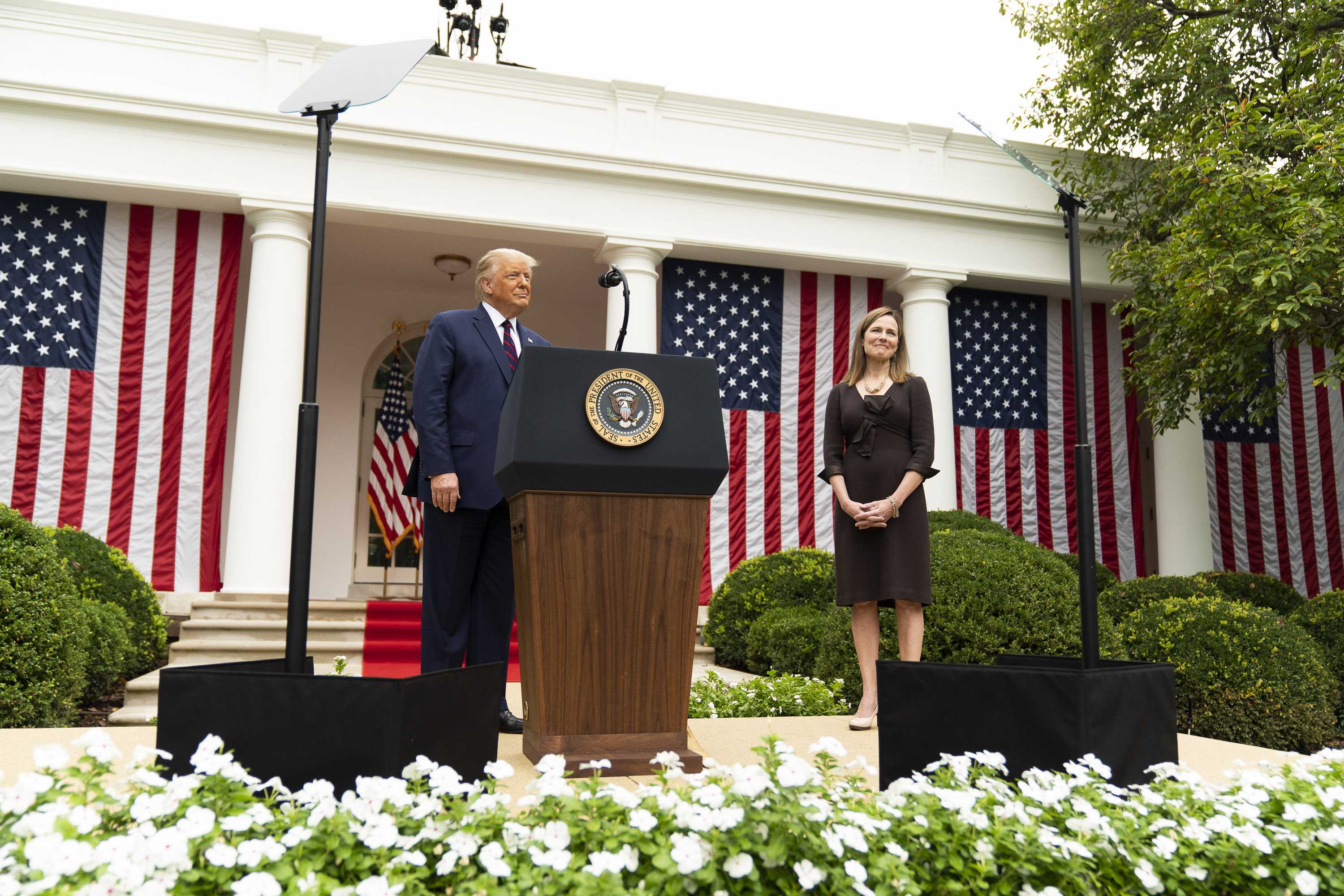 Once again, Americans may find themselves in a potential clash over politics, this time revolving around the least publicized branch of the federal government. Though sadness may persist from the death of Justice Ginsburg and annoyance or support may spur from the possibility of a 6 to 3 Conservative majority in the Supreme Court, Americans must remain vigilant to not let their emotions overcome their reasoning. Stories will inevitably emerge to either defend Barrett's appointment, or to slash it. It is up to us, as Americans, to look at the facts, form our own opinions, and ultimately trust in the American political process.
Updates: 10/12/20
The first day of Barrett's confirmation hearing began in front of a Senate.
The Republicans have the votes to confirm Barrett and are continuing to push ahead before election day.
The Democrats discussed the possibility of the Affordable Care Act being repealed if Barrett was appointed to the Supreme Court.