Playoffs de la NBA
Los Angeles Lakers han ganado el campeonato de la NBA por primera vez en 10 años, y LeBron James fue nombrado MVP de la final. Si bien tenemos un campeón de la NBA, la temporada estuvo lejos de ser normal. Ganaron en 6 juegos contra el Miami Heat, que venció a algunos de los mejores equipos del baloncesto solo para llegar a la final. En su primera serie, el Heat barrió a los Indiana Pacers en 4 juegos para pasar a jugar contra los Milwaukee Bucks, que muchos pensaron que tenían lo necesario para llegar a la final. El Heat sorprendió a todos al vencer a los Bucks en solo cinco juegos, ganándose su lugar en las finales de la conferencia este. Vencieron a los Boston Celtics en 6 juegos luchando para llegar a la final.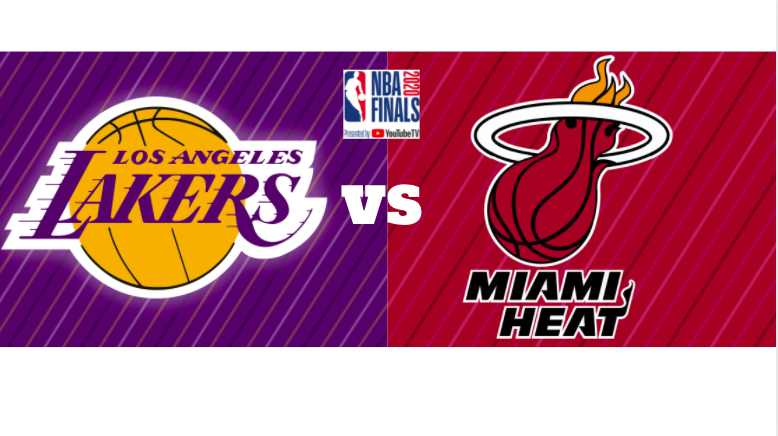 En el camino de los Lakers al campeonato vencieron a los Portland Trail Blazers en 5 juegos en su primera serie. También vencieron a los Houston Rockets en 5 juegos y se enfrentaron a los Denver Nuggets en las finales de la conferencia occidental. Los Nuggets superaron los déficits consecutivos de 3 a 1 contra Utah Jazz y Los Angeles Clippers antes de perder ante los Lakers en 5 juegos una vez más.
En el juego 1 de la final, los Lakers derrotan al Heat ganando por 18 puntos, y durante el juego 2 de los jugadores estrella del Heat, Will Bam Adebayo y Gordon Dragic, resultaron lesionados. Parecía una batalla perdida para el Heat, especialmente jugando contra dos de los mejores atletas del deporte: Anthony Davis y LeBron James. Los Lakers ganaron el segundo juego, esta vez ganando por 10 puntos. Sin embargo, en el tercer juego, Jimmy Butler mostró una actuación sobresaliente con 40 puntos, 11 rebotes y 13 asistencias para un triple doble que llevó al Heat a una victoria de 11 puntos. El cuarto juego fue un juego muy reñido en todo momento, con los equipos intercambiando ventajas antes de que los Lakers ganaran 6 puntos. El Juego 5 fue un juego fantástico que estuvo cerca de principio a fin. Los Lakers perdieron 1 punto con la última posesión y no pudieron anotar, lo que llevó al Heat a ganar el juego. En el juego 6, los Lakers derrotan al Heat saltando a una ventaja de 28 puntos en la mitad, una ventaja de 36 puntos después del tercer cuarto, y aguantando una carga del Heat al comienzo del último cuarto para ganar la final de la NBA. Aunque tenemos un campeón de finales de la NBA como cualquier otro año, la temporada de este año estuvo lejos de ser normal.
Debido al COVID-19, la NBA se vio obligada a operar dentro de una "burbuja" en Orlando, Florida. Todos los atletas, entrenadores, árbitros y demás personal vivían en Walt Disney World en Orlando sin conexión con el mundo exterior. Jugaron todos los juegos en solo 3 estadios diferentes y los jugadores del personal también pudieron alojarse en 3 hoteles diferentes. El personal se sometió a pruebas varias veces antes de ingresar para asegurarse de que el virus no entrara en la burbuja.
"Al llegar a la burbuja de la NBA, cada jugador, entrenador y miembro del personal tuvo que aislarse en sus habitaciones por hasta 48 horas hasta que recibieron dos pruebas negativas de COVID-19", según sportingnews.com.
Veintidós equipos en total vivían en la burbuja cuando se reanudó la temporada por primera vez, pero ese número disminuyó a lo largo de los playoffs.
Si bien la temporada 2020 de la NBA puede no haber sido una temporada normal, aún fue un campeonato muy especial para los Lakers. LeBron James fue nombrado MVP de las finales y tuvo una actuación en el juego 6 con un triple doble para impulsar a los Lakers a ganar la final. Estaba por toda la cancha y siempre listo en los extremos defensivo y ofensivo.
"Me puse a mí mismo, mi cuerpo y mi mente en posición de estar disponible para mis compañeros de equipo", dijo el MVP de la final LeBron James después del juego 6. "Nunca me he perdido un partido de playoffs en mi carrera, y lo mejor que puedes hacer por tus compañeros de equipo es estar disponibles ".
Esta fue también la primera final de la NBA desde que el legendario Laker, Kobe Bryant, falleció en un accidente de helicóptero el 26 de enero de 2020, lo que expresa aún más lo especial que fue esta final para los Lakers. Los Lakers deben estar orgullosos de una temporada fenomenal y tendrán una gran oportunidad de llegar a la final una vez más el próximo año.
Donate to The King's Page
Your donation will support the student journalists of San Marcos High School. Your contribution will allow us to purchase equipment and cover our annual website hosting costs.
About the Writer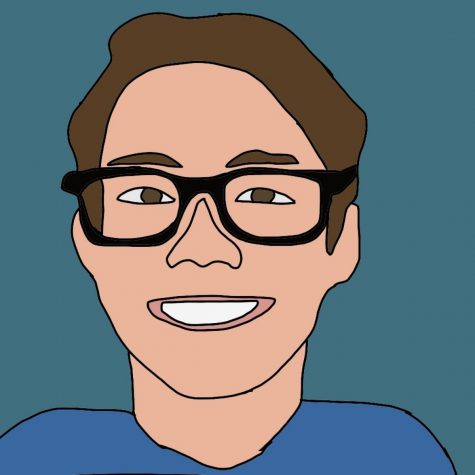 Leo Metzger, Editor
Leo is in 12th grade at San Marcos High School. He has been the Sports Editor of The Kings Page during the fall semester of his Freshman and Sophomore...