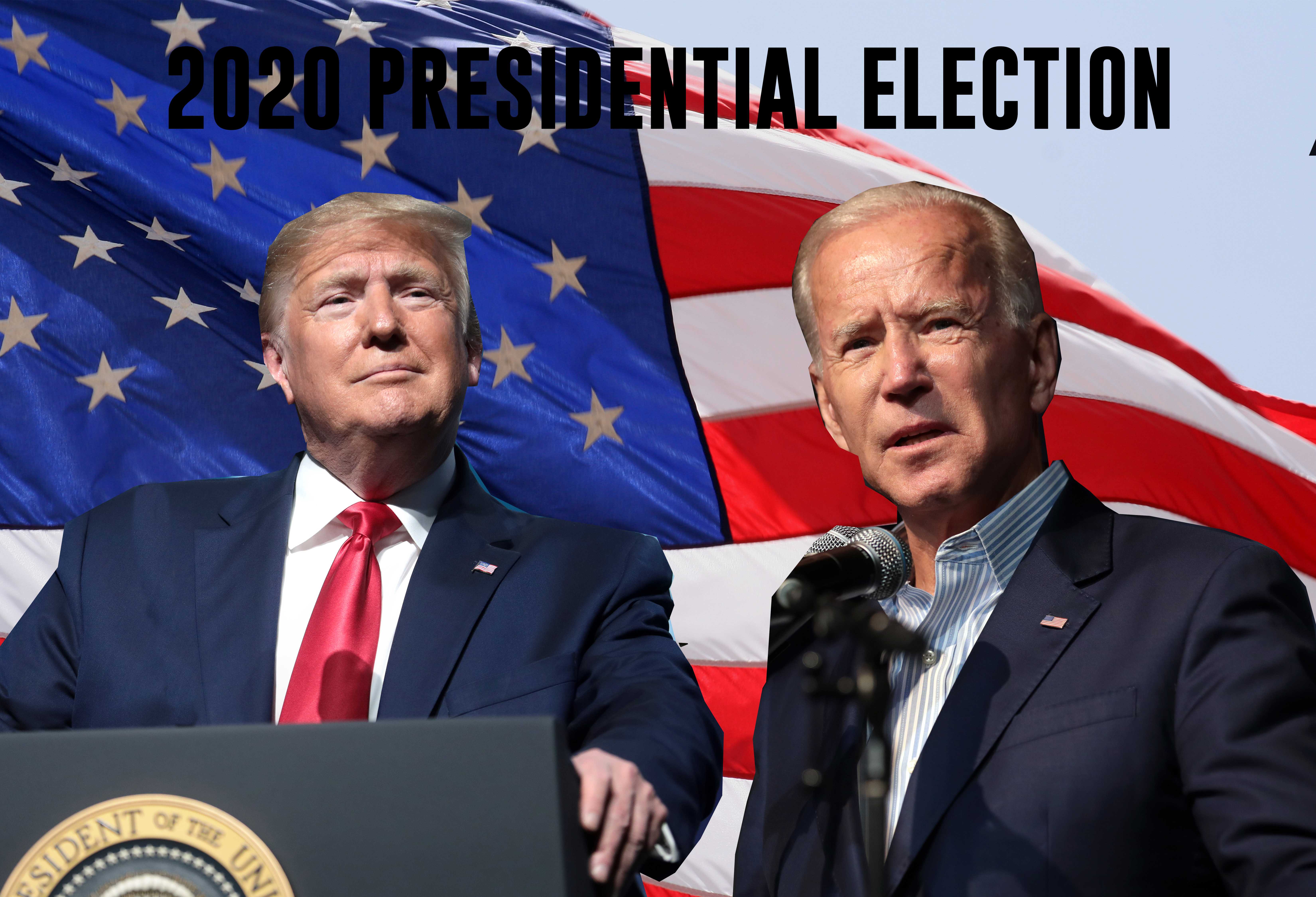 Going into the election many national polls had given Joe Biden a substantial lead of President Donald Trump. According to FiveThirtyEight's Election Forecast which simulated the election 40,000 times based on polling data to generate results, Biden won 89 out of 100 times, while Trump only won 10. It seemed as if the election would have three outcomes: a Biden landslide victory, a close Biden victory, and a close Trump victory. In order for Trump to remain close or for Biden to gain an early lead, an emphasis was put on a few key states. In Florida, early polls gave Biden the edge, but Trump was able to gain back some momentum in later polls. North Carolina has been a battleground state throughout the cycle, but Biden was also giving the slight edge in polling. Georgia and Arizona were being very closely monitored and the midwestern states of Michigan and Wisconsin, as well as the state of Pennsylvania are what many political analysts believe the election decision will fall upon. In 2016, President Trump won the states of Michigan, Wisconsin, and Pennsylvania by 0.3%, 0.7%, and 0.7% respectively according to the New York Times. Both President Trump and Biden had made efforts to campaign in those states in the days leading up to the election with Trump holding various rallies in Florida, North Carolina, Michigan, Pennsylvania, and Wisconsin and Biden in Pennsylvania and Florida.
As the polls began to close and results were shared, the idea of a Biden landslide victory was quickly dismantled. Trump, as he did in 2016, has outperformed many of his polls, winning the key state of Florida by nearly 400,000 votes according to the Associated Press. He also was able to retain Ohio, providing him with 18 electoral votes as well as earning the electoral votes from Iowa and Texas, which many polls had reported being relatively close races. Biden, cruised to victory in the usual blue states of California, Oregon, and Washington as well as securing the Northeastern states that include New York, Massachusetts, Vermont, New Hampshire, and Connecticut. Other states have been far more contentious. Biden has won Arizona by 100,000 votes, which is a state that Trump had won in 2016. However, the election has seemed to fall upon the states that many had expected. Georgia and North Carolina were close, with Trump leading in both by small margins. Michigan, Wisconsin, and Pennsylvania which helped propel Trump to a victory in 2016, have been very close races that look to decide this race. Trump had been leading in Michigan and Wisconsin into late Tuesday night, but Biden began to surge ahead during Wednesday morning due to the possible counting of mail in voting that has primarily favored Democrats. If Biden is able to hold on and win these states in addition to earning electoral votes from Nevada, he will win the election. Conversely, Trump needs to hold onto his leads in North Carolina and Georgia, as well as win either Michigan and Wisconsin or win one of those states and Pennsylvania. The slow process of counting votes in these important states have led to great attention as both Biden and Trump have found themselves with slim leads with tens of thousands of votes still needing to be counted.
This election helps to illustrate the ferocity of the current American political landscape. Though Biden was given a heavy favor in the polls, President Trump has kept the race close. With record breaking voting turnout throughout the country, the decision of the election falls upon the results in a few crucial states. The time in which final results will be available is still unknown as state governments have stated that they are continuing to work. The results could be known later today or uncertainty may persist throughout the coming days. With the current information available the results in these key states are too close to call. As the votes continue to be counted, all eyes are on Georgia, Michigan, Nevada, North Carolina, Pennsylvania, and Wisconsin.
More information is still to come:
Update on November 3rd:
President Biden has won Michigan and Wisconsin, retaining almost all of the "Blue Wall."
Biden continues to lead in Nevada and Arizona, while Trump holds small leads in Georgia, Pennsylvania, and North Carolina.