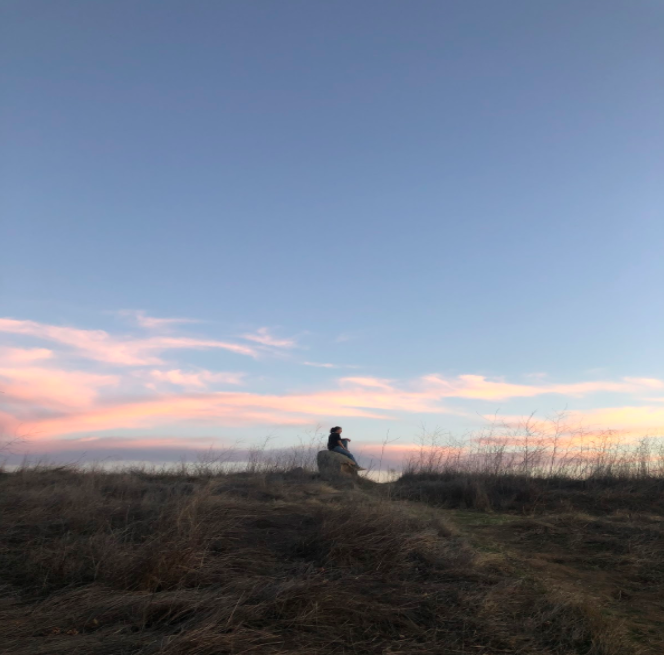 The San Marcos Foothills Preserve, also known as Bridge to Nowhere, has become a popular spot for San Marcos students over the past couple of years. With stunning views of Santa Barbara's mountains, ocean, and city, many come to watch its detailed sunsets or go for a simple picnic or walk in its fields that are populated with bright yellow mustard flowers in the spring. Unfortunately, this special spot is currently in danger to be developed. Already you can spot the poles and flags of where they plan to build in the preserve, further disrupting the natural environment around it. I decided to interview a concerned citizen named Samantha, who is also the one behind the Save the San Marcos Foothills movement and instagram account.
Can you tell me what exactly is going on when it comes to plans for development?
Currently there are plans to develop 8-luxury homes on 104-acres of the San Marcos Foothills. These homes will be built on the upper part of the foothills, considered the most ecological significant part of the foothills. This area is home to coyotes, rattlesnakes, tarantulas, burrowing owls, white-tailed kites, hawks and more. This development will also affect the adjacent preserve, as there is a planned water line to go through the preserve. The houses will be about $5.5 million dollars each. The developer is the Chadmar group, led by Chuck Lande.
Can you tell me about your role in advocating for the preserve and what you have been doing/organizing in order to help save it?
We, Save the San Marcos Foothills, are a group of local citizens concerned about this impending development. We have a widespread advocacy effort, with the ultimate aim of buying and protecting the Foothills. Currently, we are asking the public to ask the developer and landowner to pause on the development to allow us to raise the funds to buy the land. Channel Islands Restoration, a local non profit, has already raised $1.4 million for this cause. Our other advocacy efforts have included legal action. We have filed an appeal to the Santa Barbara architectural review board on every proposed house, which means that each house will go to be reviewed by the county board of supervisors in March. This has given us more time to advocate. We have many volunteers who have been helping to spread the word in the community by attending farmers markets and spreading the word. We also have weekly meetups (with masks and distancing!) on Saturdays from 10:30-12 at the Foothills (end of Gaitero). This is to raise more awareness. Lastly, we have a fantastic legal plan in place, which we will be releasing a very exciting announcement about our next plan of action in a press release quite soon!
Why are the SM Foothills so important and why does it need to be preserved?
As an individual, the preserve is important to me because it has the absolute most beautiful view of the Santa Barbara mountains AND the ocean at the same time. It's an incredible place to watch the sunset and moonrise. For the community, this place is a place where children love to roam, gather and learn about the importance of nature. Organizations like Wilderness Youth Project use this land regularly to educate kids. The open space is also important to elderly people, as it offers a more accessible hiking trail that is not quite as steep or long as many of the other trails in town. For biologists and ecologists, this land offers an incredibly diverse landscape with so many different species. This area is also important for migrating birds, who fly from the Foothills to More Mesa and back again. I also believe it needs to be preserved because it's a slippery slope when we start developing open space in Santa Barbara. Our town is known for having spaces to enjoy the outdoors, and if we let the foothills be developed, where does it stop??? When does SB become LA? Lastly, it is important to mention the fire danger of this spot. It is estimated that this area is 10 degrees hotter than other spots in Santa Barbara, and last year we saw the Cave Fire burn most of the foothills. If there are houses here, it's not a question of will they burn…but when they will burn. This is a danger for potential individuals and families who live in these homes. Oh, lastly lastly haha, I want to mention that this land is a Chumash burial site. It is also a Chumash place of gathering medicinal plants.
The SM foothills is a very popular and beloved spot by many students at my school and I believe that many would want to help! So what can students do to help preserve the foothills?
1. Volunteer! Go to our website at www.SaveSanMarcosFoothills.org to sign up.
2. Follow our social media accounts (IG and FB) and share out all of our posts.
3. Commit to texting TEN people, asking them to follow us and donate.
4. Write letters to the landowner, developer and county supervisor. (I can provide these addresses!).
Like Samantha said, not only is this a spot important to our community of all ages, it is also an important spot for Santa Barbara's environment. By saving the foothills from development not only would we be preserving a landscape that is home for so many different animals, or a sanctuary of peace away from the distractions of everyday life and technology, preserving the San Marcos Foothills will also mean preserving the core essence and magic of Santa Barbara's unique outdoor experience that makes our small city so beautiful and special compared to our neighboring cities such as LA. Therefore, I encourage you all to follow Save the San Marcos Foothills on Instagram and/or Facebook in order to support and learn how to become involved in saving one of Santa Barbara's only natural gems left.
---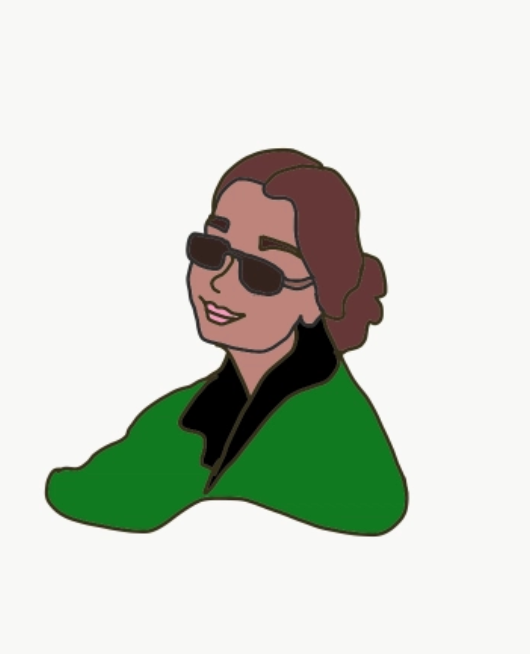 staff writer
Camilla is a junior at San Marcos High School…