Back to School… in Spring 2021
JOEY MACKO
Editor-in-Chief
As the final bell of the day sounded on the afternoon of March 13, 2020, no one expected that the echoes of voices and footsteps in the halls or the last cars driving out of the A and C lots would mark the end of in-person learning for over a year. The true effects of COVID-19, which seemed like a distant problem as it entered the news cycle in December of 2019, led to an unprecedented reaction throughout the United States and rest of the world. As the world seemed to find itself in a standstill, students, teachers, and administrators found themselves having to adapt to a new remote learning format. Though it was not always easy, students persevered through 2020 and the passionate, confusing, inspiring, and heartbreaking moments that it consisted of. Students remained optimistic about the possibility of a return to in-person learning and a sense of normalcy and through the hard work of San Marcos teachers and administrators that optimism was able to be forged into a reality. Here at the King's Page, our writers have conducted interviews with a variety of San Marcos members to see how they felt about the return to campus.
Leading in a Pandemic
Staff Writer Luna Kirsch
I interviewed our principal Dr. Kip Glazer on the first day after students returned to campus for in-person learning in hopes of getting some comments, feedback and predictions. Although only a few students returned—and of those few they are sectioned into cohorts on varying days—the much-anticipated transition was nonetheless scary but exciting. I asked Dr. Glazer what she is worried about/hopeful for in the transition back to in-person learning, to which she answered, "I am always concerned about our staff and students' health and safety regardless of COVID. I also hope that our at-home students will do just as well as our in-person students. But I am hopeful that everyone will stay healthy for the rest of the school year and enjoy each moment on campus or at home." Next, I asked Dr. Glazer If she's had the chance to hear from students/teachers what are some of the reactions she's heard about how their first day back went, to which she replied, "I have heard from several families who were so appreciative of everything that our staff has done to make this possible. I tried to visit every single classroom and see students, and I felt that our Royals were very happy to be back on campus." Finally, I asked Dr. Glazer what her predictions for the rest of the school year would look like, to which she responded, "I have no idea what it will look like. I am working to take one day at a time to make sure that we are able to respond to one issue and challenge at a time. Having said that, I am an optimist by nature. So I look forward to having more students on campus and having more events as we have fewer and fewer COVID cases." It was great getting to hear the optimistic views and responses of our principal. We both look forward to seeing what comes next.
Cheering on our Royals
Staff Writer Noelle Cabrera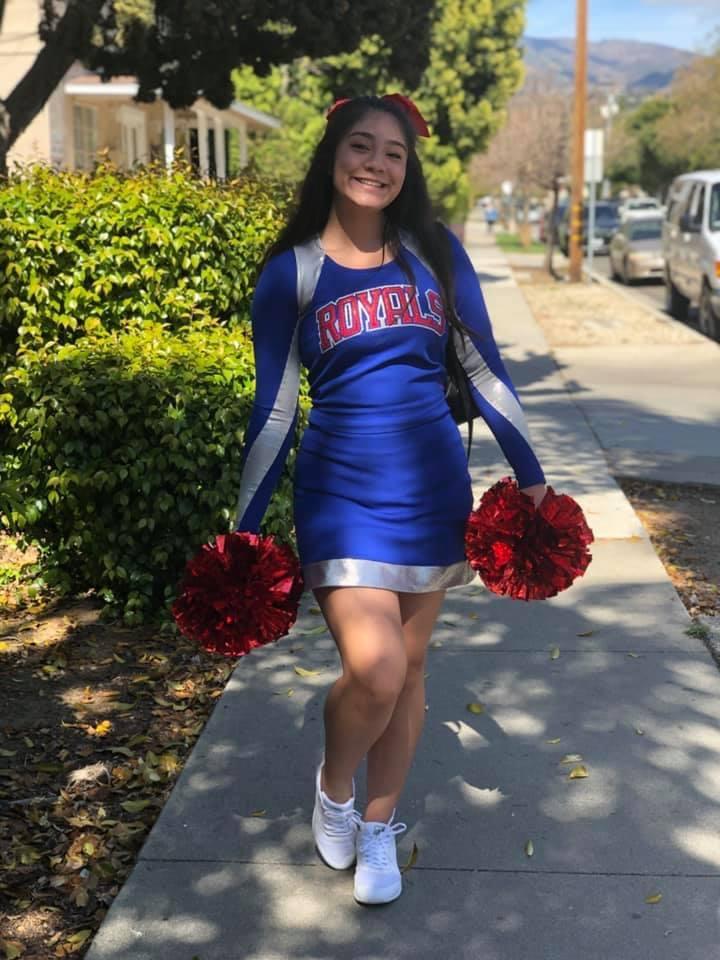 After almost a year of being remote, in-person sports and other activities have started up again. Many people such as freshman cheerleader Bryanna Alvarado have been excited to be practicing with other people on campus. "When you're on Zoom you're practicing together, but you can't really see a lot of people," said Bryanna. "So when you're in person it actually feels like you're in a team and like you're a part of something." With practices three times a week, the JV cheer team has been working hard in preparation for the upcoming football game. "We're going to have our first game on Friday March 19," she said, "which will be super fun because it will be my first time performing for cheer."
Sticking with a New Normal
Feature Editor Evelina Erickson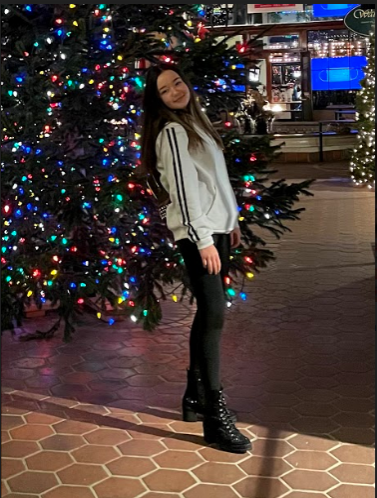 San Marcos student, Jayla Provance, has been attending her freshman year online. As the days approached to the first day of in-person school since Friday, March 13th, 2020, she chose to stay at home with online learning in Cohort C.
"I don't exactly like it but I don't hate it either. I feel like I might be missing out a little in classes, but it's not that much," she says when asked about whether or not she likes participating in online learning while other students are in in-person class.
Jayla talks about her decision in choosing Cohort C, as well.
"I honestly don't think it was the best idea to open schools up since some teachers still haven't gotten vaccinated and neither have the students," she says. "I thought it would be safer overall [choosing Cohort C] and also I'm kind of used to online learning already."
Returning to the Community
Staff Writer Sofia Wallace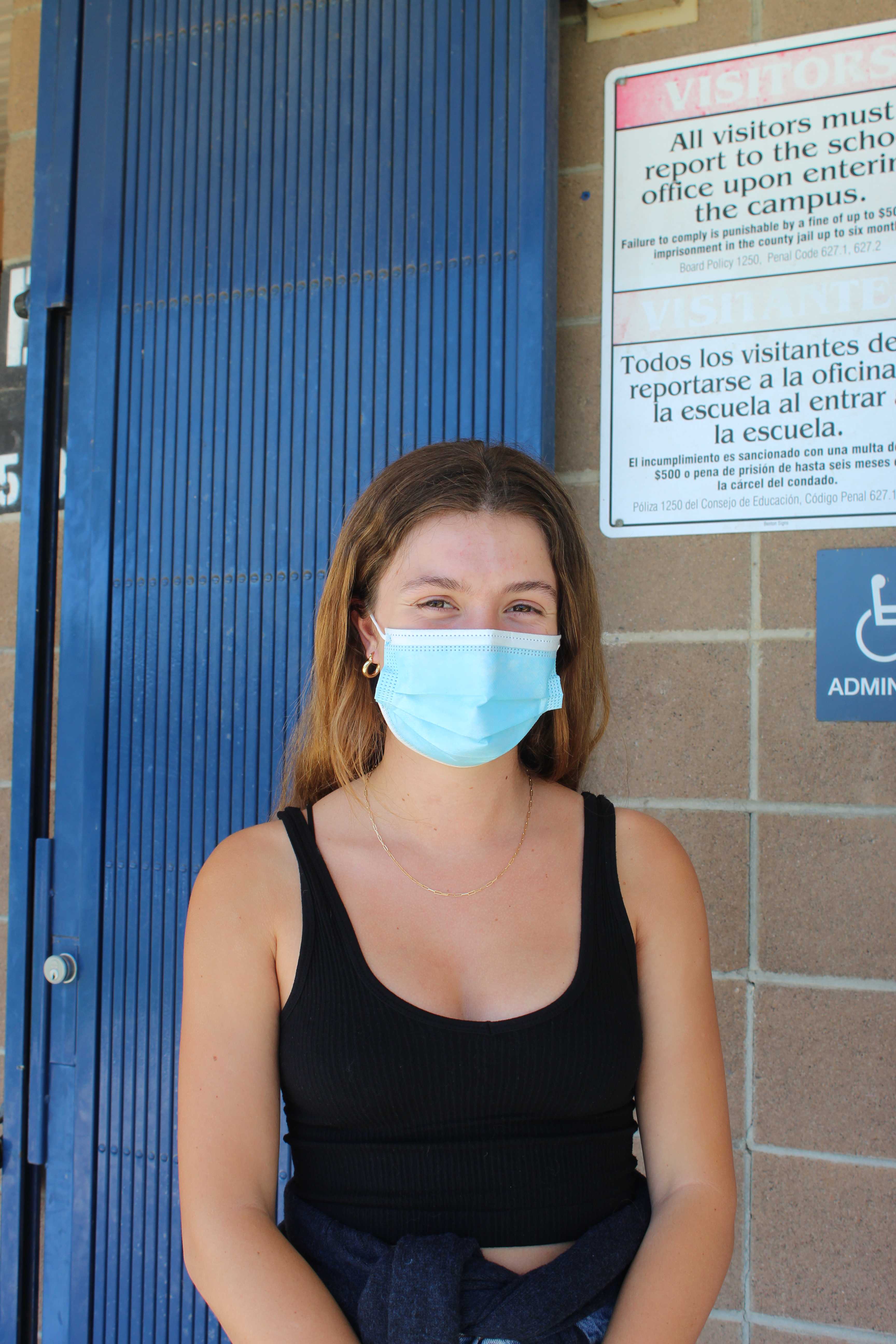 Maddie Braniff left San Marcos in March 2020 halfway through her junior year, and returned as a senior set to graduate in just a few months. She had completed the entirety of her senior year so far as an online student, doing distance learning from home.
"Online school really made you appreciate high school and the importance of interacting with teachers and students every day." Maddie describes one of the many shortcomings of online school, not being able to form the bonds with teachers and peers that you would usually make with in person school. She felt that as a senior, online school stole several last opportunities that come with being in high school, including the sense of community you take part in while being on campus. So expectantly, Maddie was very hopeful and excited to return back to in person school.
"I was almost emotional being back on our campus. We have such an amazing community, and seeing everyone so excited and all back at school was just the best thing ever." Maddie likely represents the feeling of much of the class of 2021. Returning back to school gives seniors an opportunity to finish off their high school experience in a way that puts the lonely ways of the pandemic behind, and with the togetherness that being back to school provides.
Adapting to Distanced Teaching
Graphics Editor Hannah Bordofsky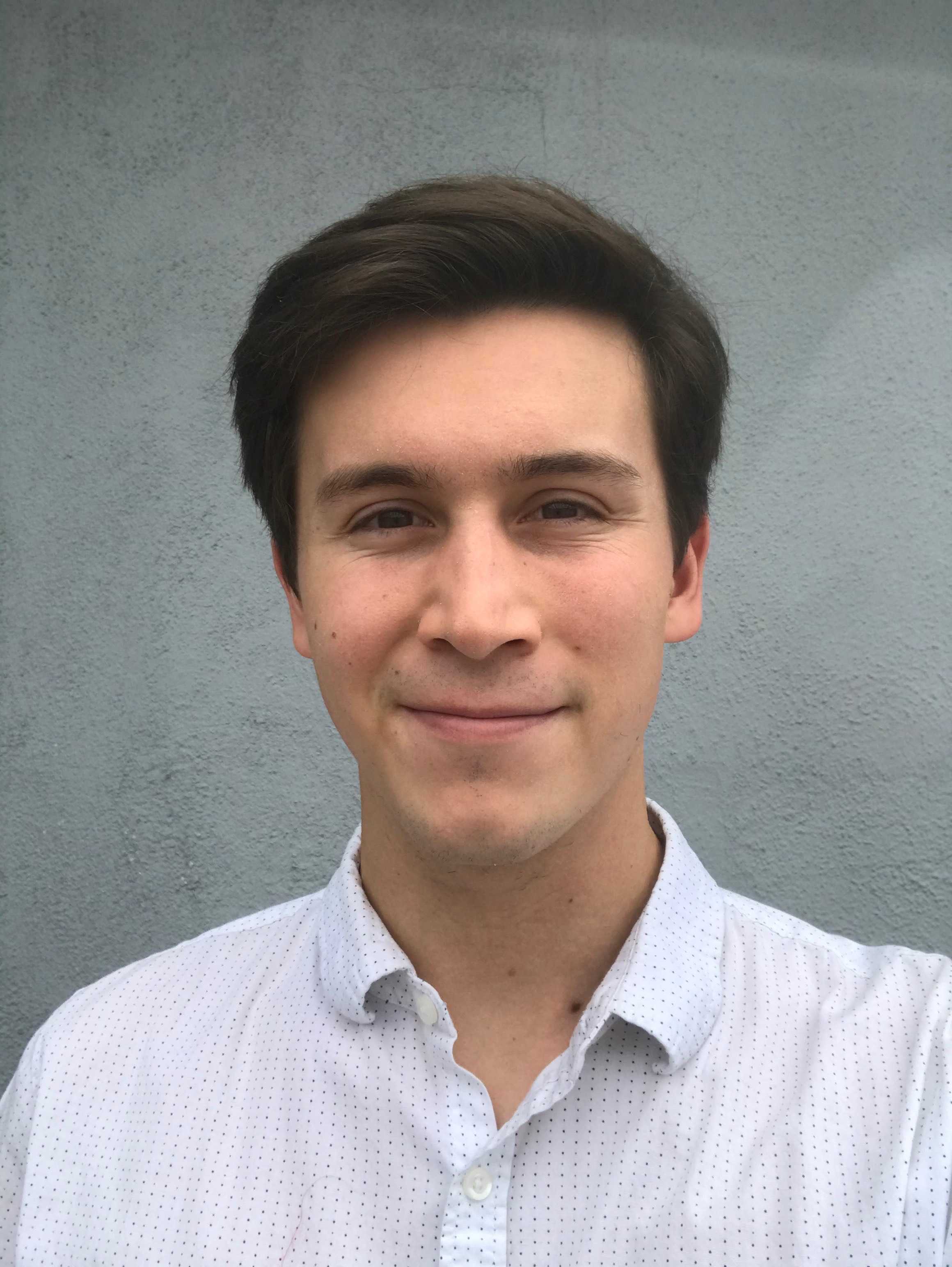 For Mr. Smith, a world history student teacher, it was really awesome being able to teach a class in person and to see all of his students. Mr. Smith talks about having an amazing energy in the classroom and giving one of his best lectures in a while. As for many other teachers it was difficult for Mr. Smith to get technology to work. He felt embarrassed having the students just sit there and watch him struggle with the new technology. Regarding having this embarrassing moment Mr. Smith states "I hope that students will be lenient with us teachers as we try to figure everything out." Which reminds us that these changes not only are having a big toll on students but also on teachers. For Mr. Smith teaching in person was different because he was able to physically move around the classroom and monitor his students in real time, he was able to notice when a student needed help and then immediately be able to help them which was very nice for him. One major difficult thing was to manage two different classes he felt that when he spent time focusing on his in person cohort he was neglecting his zoom class and vice versa. I asked Mr. Smith if he could bring one thing from Zoom teaching into in person teaching, and that thing would be the private chat feature. It really helped him get more participation from students who would normally be too shy to speak out in class. If Mr. Smith could bring one thing from in person learning to Zoom learning it would be the ability to have students interact with each other, Mr. Smith thinks it really improves classroom culture and community.
Practicing During the Pandemic
Staff Writer Jaden Reyes
"Practices since starting back up have been a little different with all the guidelines and protocols which is what I expected, but our coaches have been trying to make practices feel as normal as possible and hopefully with the COVID-19 guidelines it'll be a little more normal," said Senior Basketball Player Isaiah Hicks. As of now he feels confident that he will be able to finish his time here at San Marcos while playing basketball. Hopefully it is similar to that of the ones in the past despite having a limited number of fans, which he said, " play a big part in our games." After Graduating from San Marcos he plans on furthering his academic and athletic career at SBCC. Despite the chaos that ensued this year due to the Coronavirus Pandemic and its impact on sports, he said, "I'm glad I can still have a chance to play at home for one more year, but I'm even more excited for the years to come."
The Obstacles of COVID-19
Lifestyle Editor Victoria Leyva
It has been over a year since cheer adviser Ms. MacGregor has seen her teams in person. After waiting patiently and constantly hearing different things about the sports season we are now officially back at practice. I asked Ms. MacGregor how she felt about seeing her cheerleaders who she holds near to her heart. "I am so delighted to see everyone in person again, it's been too long! I missed seeing the cheer team, hearing them laughing, dancing, and cheering." says Ms. MacGregor. A lot of the times last year practices and pre-game get-togethers in the dance room consisted of lots of laughing and watching the Bachelorette. I know all of the cheerleaders miss that. "As of this moment, cheer is allowed to cheer at football games which we are very pleased with! We are appreciating what we are permitted to do and are taking it day by day!" Ms. MacGregor holds hope for this season which is very important for the girls. Her confidence in the team and optimism helps the girls feel a lot better about Covid-19, and this upcoming season.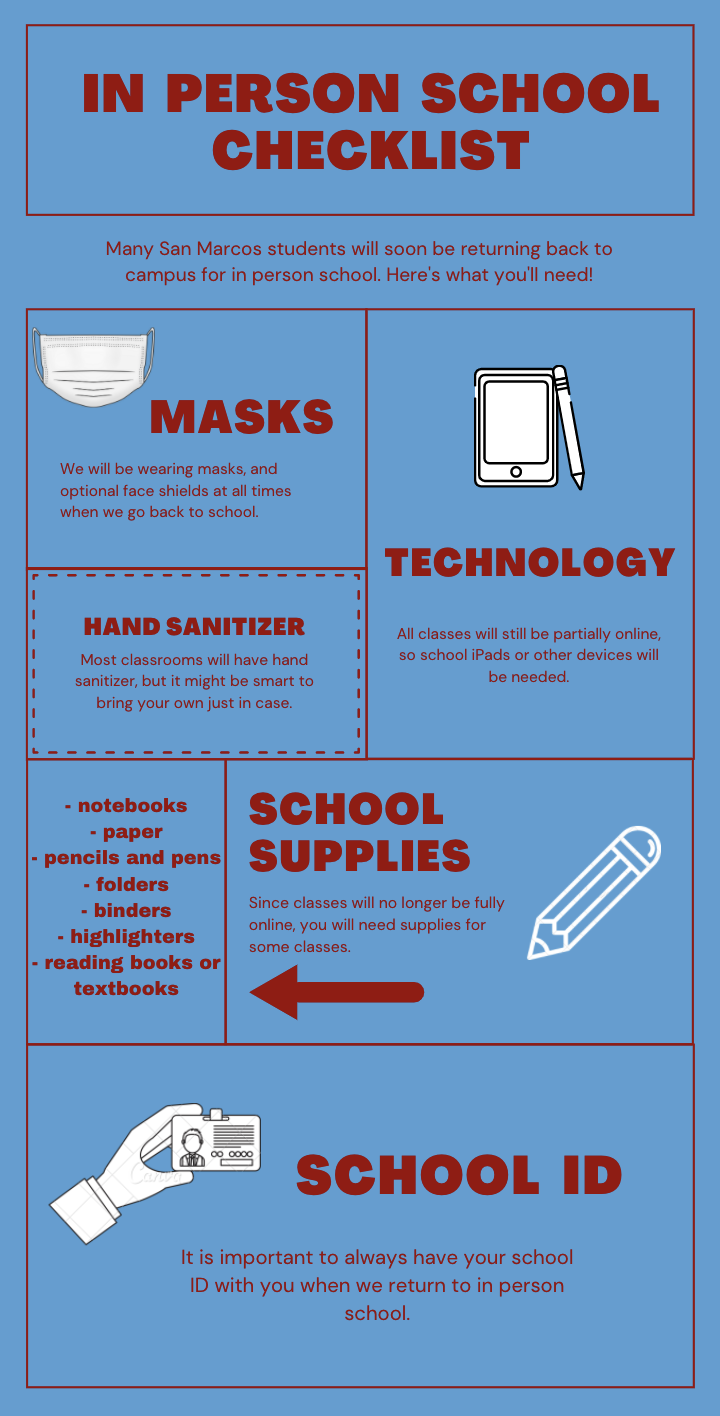 Donate to The King's Page
Your donation will support the student journalists of San Marcos High School. Your contribution will allow us to purchase equipment and cover our annual website hosting costs.