When the distribution of COVID-19 vaccines began in the United States in December of 2020, it was predicted that low-risk teenagers would not receive their vaccinations until at least Summer of 2021. However, the vaccination process has been moving remarkably fast over the past few months. As of April 15th, teens ages 16 and up are eligible for the Pfizer COVID-19 vaccination.
Vaccine development can be a very long process, involving hundreds of hours of research and many tests and experiments. However, with the unprecedented urgency that the COVID-19 pandemic created, healthcare systems have put enormous amounts of effort into the much needed vaccination. The first COVID-19 vaccine to be approved by U.S health regulators was the Pfizer/BioNTech vaccine. This vaccine uses mRNA (part of a genetic code) to build an immunity to the virus. The Moderna vaccine was the second to come out, using similar technology to the Pfizer. Both of these vaccines as well as others that have required two doses to be fully effective.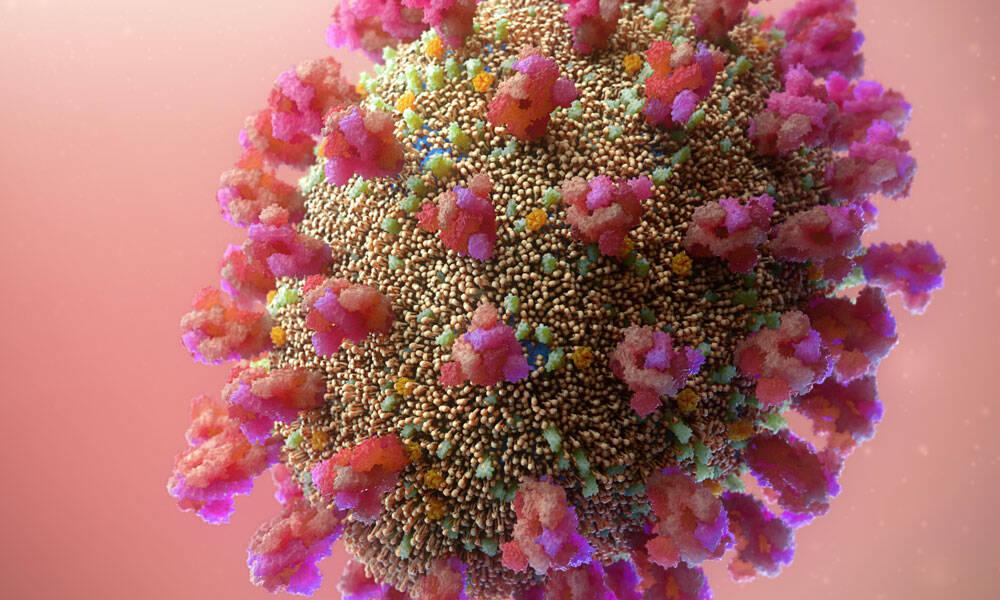 The first person in the United States to be given the COVID-19 vaccine was nurse Sandra Linsay, who currently works at Long Island Jewish Medical Center. She received her shot on December 14th, 2020.
"I hope this marks the beginning of the end of a very painful time in our history. I want to instil public confidence that the vaccine is safe. We're in a pandemic and so we all need to do our part" said Linsay.
She expressed feelings of hope that beginning the vaccination process gave her. She felt honored to be the first to receive the vaccine, and felt that it was her duty as a nurse to take this important role in ending the pandemic. The vaccination process in the United States was now in full swing.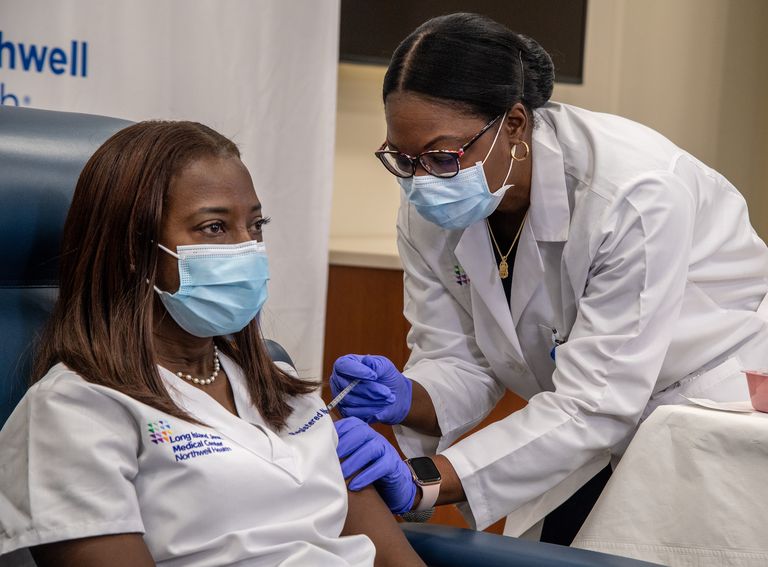 By the end of January, only about a month after the first vaccine was given, about 36 million vaccines had already been distributed in the United States, most of the recipients being healthcare workers or first responders. By February 2021, people ages 75 and up were able to receive the vaccine. This age group was prioritized, as older aged people are most susceptible to COVID-19. Ages 75-65 as well as school staff were to be vaccinated throughout the month of March. It was originally predicted by healthcare workers that by April, people ages 50-59 would be getting vaccinated. The last age group to be vaccinated was people ages 16-39, as 16 is the youngest age one can receive the Pfizer vaccine and this age group is at the lowest risk for COVID-19. This age group was not estimated to be vaccinated until late May/early June. However, by mid-April, hundreds of teenagers over the age of 16 and across the United States have already received their first dose of the COVID-19 vaccination.
"I think it's really good that people who are 16 are now able to get the vaccine, especially so we can go back to in person school and feel more safe. Hopefully things will start to go more back to normal now that everyone is getting vaccinated" said junior Devyn Wong.
She is one of several San Marcos students who has already received the COVID-19 vaccination. Vaccinating people 16 and up means lots of progress for going back to in person school. Schools will now be able to have more kids on campus at once, and it will create a more COVID-safe environment at schools.
When the pandemic started in March of 2020, the immunity to COVID-19 through vaccination seemed like a far-off goal to many. Through extensive research, trials, and planning, COVID-19 vaccines have been able to become accessible to Americans at a much more efficient pace than healthcare workers could have ever predicted. The recent news of people 16 and up being able to receive the vaccine is an especially promising advancement, as it moves us one step closer to a normal school environment, and overall COVID-free life.