The death of George Floyd on May 25, 2020 in Minneapolis, Minnesota ignited a call for accountability and reform for police across the United States. Now, the case against former Minneapolis Police Officer Derek Chauvin, who kneeled on Floyd's neck and back for over nine minutes, has come to an end. The 13 day, highly publicized trial, featured 45 witnesses, as the defense and prosecution teams made their case to the 12 jurors. Following closing statements on Monday, April 19, the jurors made their decision after 10 hours of contemplation and ultimately found Chauvin guilty on all three charges of second-degree murder, third-degree murder, and second-degree manslaughter. Following the ruling, many protestors and activists celebrated, as they believed the guilty verdict solidified accountability, while also attempting to honor the somber event that gripped the nation.
The case was presided over by Hennepin County Judge Peter Cahill. The twelve members of the jury ranged from 20-60 years old and according to CNN "six were White, four were Black and two were multiracial." During the selection process, the defense dismissed people who had a favorable view of Black Lives Matter and people that had negative feelings towards Chauvin. Conversely, the prosecution dismissed people that had more favorable feelings for the police. Three charges were held against Chauvin following his actions. The officers initial interactions with Floyd emerged following his attempted use of a counterfeit $20 bill and then escalated to Chauvin kneeling on the neck and back of Floyd for nine minutes and 29 seconds. The members of the jury faced a large amount of public scrutiny due to the enormity of the trial and Cahills authorization for the case to be televised.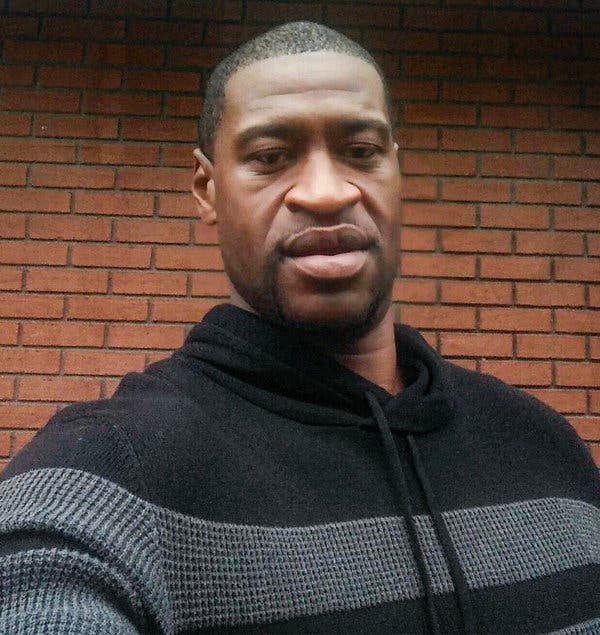 The prosecution team consisted of Minnesota Attorney General Keith Ellison, lawyer Jerry Blackwell, Lola Velázquez-Aguilu and Steve Schleicher. The team used the testimony from six medical experts who stated that Floyd's death was directly caused by Chauvin's actions, as his kneeling on his neck and back for an extended period of time led to a lack of oxygen. They also brought Minneapolis Police Chief, Medaria Arradondo who, when discussing the use of force, stated , "once there was no longer any resistance, […] to continue to apply that level of force to a person proned out, handcuffed behind their back — that in no way, shape or form is anything that is by policy, is not part of our training and is certainly not part of our ethics or our values." Blackwell when speaking to the jury greatly emphasized the need for "common sense" when analyzing Chauvin's actions. They brought in witnesses who watched the encounter between Floyd and Chauvin including a nine year old girl. Additionally, they argued that Chauvin continued to use excessive force by continuing to kneel on a motionless Floyd as the EMTs arrived. When regarding Floyd's health and the drugs in his system, Blackwell argued that, "What we need to show is that the defendant's actions were a substantial causal factor in his death. It doesn't have to be the only causal factor, it doesn't have to be the biggest substantial factor. It just has to be one of them." In his final statement Blackwell concluded to the jury that "the largest departure from the truth [is] Mr. Floyd died because his heart was too big. […] the reason George Floyd is dead is because Mr. Chauvin's heart was too small."
Chauvin's defense was led by lawyer Eric Nelson. Chauvin throughout the trial generally sat emotionless, often writing notes on his personal notepad. The defense's case urged jurors to look at the full context of the police encounter with Floyd as Nelson stated that, "the nine minutes and 29 seconds ignores the previous 16 minutes and 59 seconds [of the police interaction with Floyd]. It completely disregards it." Nelson stated that initial encounters with Floyd were difficult as officers were unable to place him in the back of the police vehicle and that officers believed that he was under the influence of drugs. He also stated that in the autopsy report of examiner Dr. Andrew Baker it was concluded that "there was no evidence of asphyxia." Rather, Nelson stated that Baker had discovered that Floyd had an enlarged heart as well as Fentanyl in his system. They argued it was a variety of factors that contributed to Floyd's death rather than the actions of Chauvin. When it came to the kneeling on the neck and back of Floyd, Nelson stated that his actions, "does not reflect an intent to purposefully, intentionally commit an unlawful use of force. All of the evidence shows that Mr. Chauvin thought he was following his training. He was in fact following his training. He was following Minneapolis Police Department policies." Additionally, Nelson stated that since Chauvin was being filmed by various bystanders and had recordings on his body camera, he would not be purposefully doing something unlawful. Ultimately, Nelson expressed to the jury that the charges against Chauvin could not be proven beyond a reasonable doubt.
The jurors discussed the case for 10 hours before reaching their decision, ultimately finding Chauvin guilty of all charges. Chauvin was found guilty of second-degree unintentional murder which according to ABC News, "prosecutors had to show that Chauvin killed Floyd while committing or trying to commit a felony — in this case, third-degree assault." The verdict also found Chauvin guilty of third-degree in which his actions "carried out with a reckless disregard" caused Floyd's death. Lastly, he was charged with second-degree manslaughter in which "through culpable negligence that created an unreasonable risk, and that he consciously took the chance of causing severe injury or death." The maximum sentences for each charge vary with 40 years for second-degree murder, 25 years for third-degree murder, and 10 years for second-degree manslaughter. However, due to Chauvin not having a criminal record it is likely that the murder charges will each be 12 year sentences and the manslaughter charge will be a four year sentence.
Ultimately, the death of George Floyd was a great tragedy that led to many different activities. Protests, riots, further divisiveness, and important conversations spurred from this event and it is occurrences such as these that we as individuals must understand the importance of respecting and caring for one another. People may not always hold the same viewpoints, but rather as using this as a point for further conflict, beneficial discussions must occur. It is up to us to choose how our future is shaped and to work in order to make certain that these unfortunate instances do not happen again.