JOSHLIN SANTOS
Staff Writer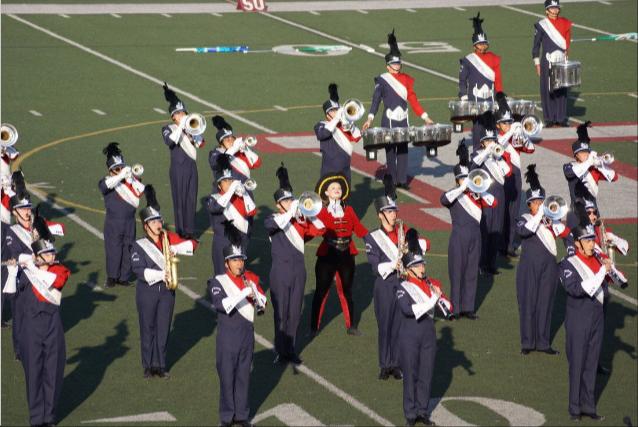 Michael Kiyoi, the head band director at San Marcos has yet again arranged another amazing show for the marching band ensemble, titled "Legacy". This new and upcoming show is featuring Michael Jackson's hits from the late 70's to early 2000's; "Smooth Criminal" and "I Can't Help It". "Smooth Criminal" is a battery feature, meaning that only the percussion ensemble will be performing. The band will also be playing another piece, "What is Hip" by the Tower of Power which is 70's funk. All pieces are arranged by the battery instructor, Lozell Hernderson with the help of Vincent Gonzales, the indoor percussion instructor.
The instructors and band director are proud to announce that after 50 years, the Royals Marching Band now has new uniforms. Due to Covid-19 concerns, the school district is debating whether the students should sport the wardrobe.
Michael Kiyoi is in favor of the students wearing the uniforms.
"The new marching band uniforms are really fantastic. We're very excited to premiere them next year," he said. "The seniors will be wearing them at our end of the year performance on May seventeenth– and I'm glad they'll be the first to show them to the community."
Unfortunately, since the district has only allowed certain parents to do fittings, Kiyoi has confirmed that only seniors will be showcasing them while the rest of the lower classmen on the field will be showing off their new band booster "legacy" shirts in all black attire. After all, the uniforms are custom and made out of quality material by professional tailors. Marching uniforms are typically made from 100% Milliken Poly with a triple layer front, including shoulder pads and adjustable sleeves.
There is a current fundraiser happening where the band is trying to reach their goal of $20,000, while their sponsors cover about $15,000. To sponsor one single uniform would be $300. However, there is an option to sponsor half of one uniform and pay only $150. To sponsor, you must write a check to the San Marcos Highschool Boosters and send it to the address: 4750 Hollister Ave, SB CA 93110, or use PayPal and fund the band under the email address: [email protected].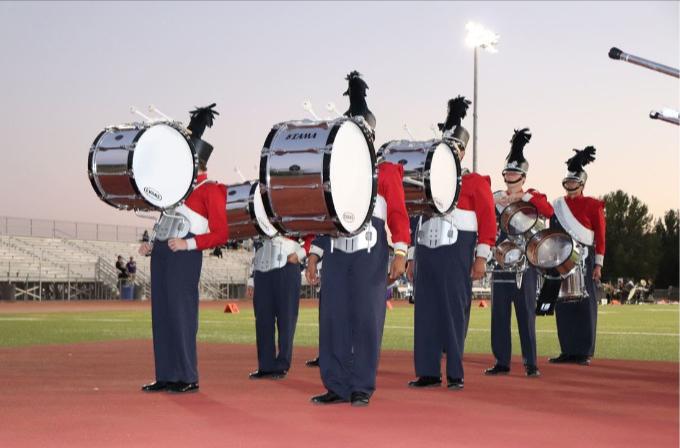 The Royals band performance will be on the Varsity football field. Come take a peek at their new uniforms on Monday, May 17, 2021.