It is true that it has been a while since Lorde's latest release "Melodrama." Fans have been waiting for this comeback for over four years. However, this seems to be a signature pattern that Lorde follows with her music. There was also a four year gap between her debut album "Pure Heroine" in 2013 and "Melodrama." But according to Lorde, this album has been in the works for many of these years.
"I think I started writing the song literally summers ago, so it's so cool for me to have it coming out. I love this song. I love this album." The song she is referring to is "Solar Power" the first single to be released for the album. The lyrics talk about the infectious, flirtatious energy that "takes over" all of us when the Summer months come around. The song topped the spotify charts globally the weekend it came out in early June.
There is no doubt that "Solar Power" definitely sounded quite different from Lorde's previous music. The feel of the song was overall much lighter and happier than her past songs. When the rest of the album was released on August 20th, it captured the same feeling. This new style took some fans time to get used to, since most of Lorde's past music had dark undertones, with sad lyrics about heartbreak and her disillusionment with fame. But overall, fans and new listeners have loved the album. It has topped the charts worldwide, and achieved 4.7 stars in reviews from Google users.
"I think it is so full of joy! Compared to her last two albums this one feels so light and happy. Everything from the lyrics to the color palette feel so fresh. You can tell that Lorde is coming into her own energy," says Lorde fan and sophomore Olivia Miller. As someone who has been a fan of Lorde for a large portion of her music journey, Olivia is one of many fans who enjoys Lorde's new style of music.
Lorde has called the album a celebration of the natural world. She looks to the outdoors in times of heartache, grief, love, or confusion, and this album was an attempt to immortalize this feeling. She has connected with herself in the making and release of "Solar Power", and fans are just as overjoyed with the results as she is. Additionally, Lorde will be going on a world tour to perform her new album in 2022. She will be performing at the Santa Barbara Bowl in May.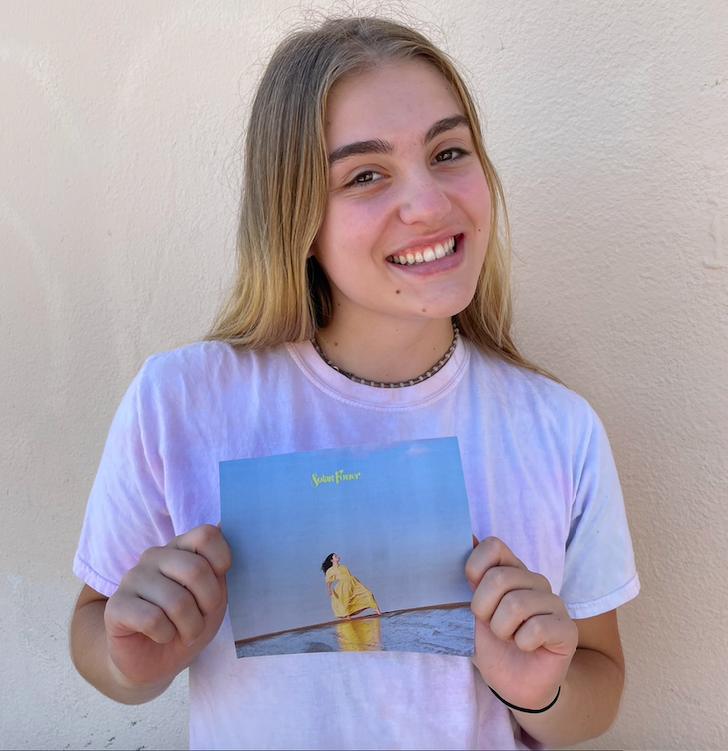 ---