Hi! My name is Elizabeth, and I am starting a book review column. I love to read, and cannot wait to tell you all about the new books I have read, my personal favorites, and some fun banned books to check out. Banned books are books that are considered controversial, enough so that some schools or groups of parents protest them, and they are not allowed in that area. Censoring reading material, or deciding what someone else can read is really detrimental to freedom of expression and beliefs. Anyways, happy reading, and I hope you like these books.
---
The New Book:
"Digital Fortress" by Dan Brown
This book centers around Susan Fletcher, a head cryptographer for the NSA (National Security Agency). The book starts off with their master code breaking machine working on a code that it just cannot break. As Susan digs deeper into this problem, she learns shocking secrets about the people closest to her, fights for the man she loves, and tries to save valuable US intelligence. This unbreakable code threatens to end online privacy forever, and the search for a kill code to stop it sends them on a crazy journey from NSA headquarters, the streets of Spain, and an office building in Tokyo. Will the code destroy the carefully achieved balance of power between nations, or will the destruction be stopped?
There is a bit of a spoiler in this paragraph, so read with caution:
I absolutely loved this book! Dan Brown weaves information into the plot so well, and his action scenes are unparalleled. Every time I read a book of his, I learn so much about something I didn't even know existed, all while being enveloped in a warm blanket of story. To me, a story worth reading must have an awesome main character. Susan is a great protagonist for this story because she is a coding genius, and mainly because she has real attachment to all the key aspects of the story, which makes her choices all the more difficult. She is so passionate about the work she does, she loves her linguistic professor boyfriend, and her boss is a big champion of hers. When all those aspects of her life clash, she really struggles with the choices she has to make, and with who to trust. The only complaint I have about this story is all of the deaths that happened. Yes, this is a book targeted towards adults, so there will be a bit of violence, but I do think some of it is unnecessary. A bit of a spoiler, I really like Megan, and she was killed. The author could have totally let her go home safe and sound, but ugh, she had to die. I totally understand killing off characters once you get attached to them to cause drama, but in this particular instance, the death didn't need to happen. Other than that, this is a great book, and if you have read any of the "DaVinci Code" books, you will totally enjoy this one!
Rating: 9/10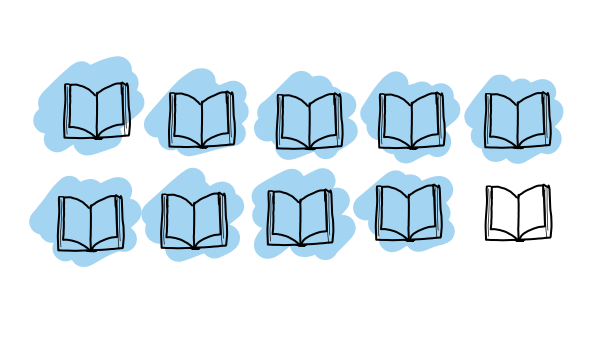 ---
A Favorite Book (if you haven't read it, go do that!):
"The Dead Queens Club" by Hannah Capin
This story is a modern day retelling of the story of King Henry VIII and his 6 wives. But in this version, Henry is the star football player at Lancaster High, and the homecoming king, and he is a serial dater. Seriously. He's had 6 girlfriends in 2 years. Annie (aka Cleves) (aka Anne of Cleves) is one of those unfortunate ex's. Well, not the most unfortunate, because two of them have ended up dead. Annie has a passion for journalism, and wants to find out what really happened to the dead (homecoming) queens…was it bad luck, or a bad boyfriend?
This book combines two of my favorite things- history and a good YA novel. There are so many historical details thrown into this book, like Hans Holbein and the Boleyn B necklace to name a few. It's really fun to see these historical figures reimagined into teenagers, and to see what their lives might have been like had they lived in the present era. To me, this is the perfect YA book. It has historical intrigue, lots of drama, "love" (questionable, but at one point it might have been considered love), and a lot of fun pajama pants. I know this is probably not everyone's cup of tea, and if you are not familiar with that time in history, it can be hard to understand. However, this story is 100% worth it and doesn't follow the history precisely, so anyone can read. The only content warning I have about this book is some mentions of death, an almost hook-up, and underage drinking. None of those aspects get that graphic, and they are typical topics in YA books, but if you are sensitive to any of those things, maybe you should skip this book. Overall, this is one of my favorite books, and I highly recommend reading it, and checking out other books by this author (like 'Foul is Fair').
Rating: 10/10, of course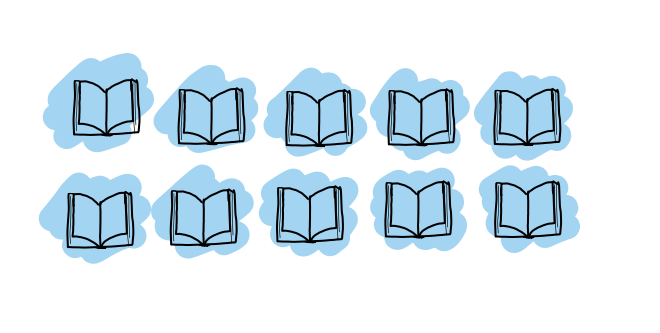 ---
The Banned Book:
"Drama" by Raina Telgemeier
Callie is a total theatre kid, but due to her lack of singing abilities, she prefers to be behind the scenes—in stage crew! Her middle school is putting on a production of 'Moon over Mississippi,' a fictional civil war era play about two lovers. She paints sets, advocates for a much needed cannon prop, and gets involved in a whirlwind of drama, most of it involving a set of twins. When she gets a life-consuming crush on one twin, what will happen? Also, will her cannon prop fire? Most importantly, which is more important: friendship, or drama?
When looking up banned/controversial books to read, this book was mentioned a lot. It is considered 'banned' because it depicts same-sex relationships. When this book came out a couple years ago, the LGBTQIA+ community didn't have as much representation in the media, so this sort of subject matter would have been very controversial. Although there is a lot more representation and recognition for this community nowadays, there are still a lot of prejudices that exist, and still a lot of controversy surrounding this topic. The author (Rania Telgemeier) was fairly popular, and had written/illustrated a couple of big hits before this one came out. So, of course, kids would be excited, and parents would get this book for their kids….and then maybe scan through it themselves and have an issue with the relationships depicted. When reading this book as a younger kid, I never would have thought that it was controversial. It's an awesome story, truly full of drama, and to my younger theatre-kid self it was perfect. Now that I'm older, the content is not as thrilling, but it's still a really wholesome story. Unless I had done the research, I never would have guessed that this book is debated. I personally love this book, and would recommend it to anyone who loves theatre, drama, and who would be allowed to read it.
Rating: 7/10 (as a high-schooler, it is kind of childish, but still a lovely story)
Banneablity: 0% (like whoever you like, who cares what society says)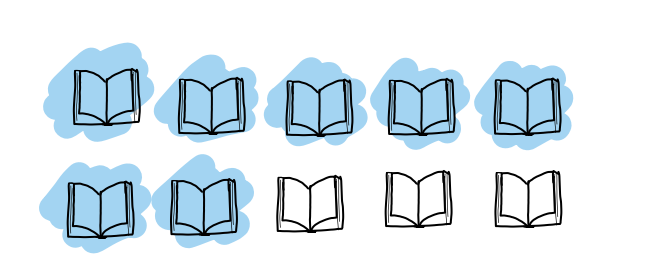 Thank you so much for reading all of my book reviews. I hope you enjoyed, and are inspired to read these books as well. If you have any suggestions for future reads, please fill out this form! Well, that's all for now. See you next issue with more fun books. 🙂
---