Halloween Costumes and Decorations
Do you want to participate in Halloween but don't want to try? I have you covered, two costumes and two decoration ideas, with little to no effort required.
Burglar
The burglar costume: so easy it's almost cheating. All you need for this is a black and white striped shirt and a black beanie. While ideally you would make this out of clothes you already have, this isn't the case for everyone. First you start with a white t-shirt, then you use any black applicator of your choice (marker, paint, chalk, etc.) to create horizontal black lines (or vertical if you want to be a referee) on the blank shirt. Finally, you just need to finish the outfit off with a black beanie. And there you go, the perfect burglar (or referee) at a moment's notice.
Mummy
This costume really does not have much functionality, but for the ten minutes it stays on, it will look great. Now there are two ways to go about making this costume. First off, you can go with the classic toilet paper. Just get a friend to wrap you up with the paper and use double sided tape, or any other skin safe adhesive, to keep the ends in place. This method will work, but it is very delicate. For a slightly more expensive, but much higher quality costume, you can use adhesive bandages. Depending on your size you may have to buy more or less, but two six packs should suffice.
Paper Strip Pumpkin
Now, onto decorations with the paper strip pumpkin. This is one of the easiest possible decorations for Halloween. All you need is some construction paper, glue and a green pipe cleaner (if you want to get fancy). Start by cutting the paper into thin one inch thick strips, then glue eight or more of these strips together at the bottom. At this point you should have an orange star looking thing. Then pull all of the strips up and glue them again. This is where you will start to see the pumpkin coming through. Finally glue the pipe cleaner to the top and there you have it, a pumpkin.
Dry Ice
This final decoration idea requires a bit of creativity on your part. All I can tell you is that dry ice is only two bucks a pound at Smart and Final. If you want to go a little basic you could fill a cauldron, or you could use it in your carved pumpkins, but the great thing about dry ice is that you can put it pretty much anywhere. Of course make sure to be safe, as dry ice can burn you.
Donate to The King's Page
Your donation will support the student journalists of San Marcos High School. Your contribution will allow us to purchase equipment and cover our annual website hosting costs.
About the Writer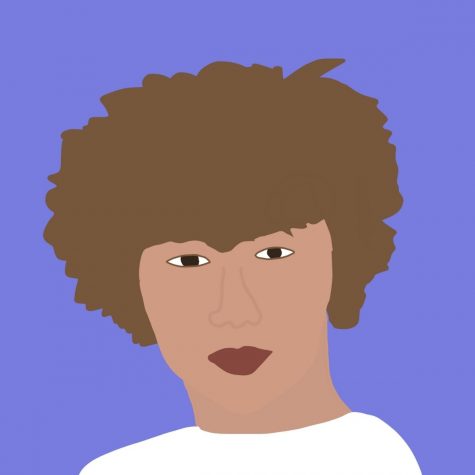 Ben Naftali, Spanish/Fun Editor
Ben Naftali is in his second year of journalism and third year of high school. He plays water polo and is on the swim team. He can write about all subjects,...