Best of Santa Barbara Boba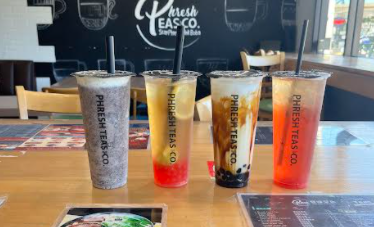 Boba tea is one of the delicious drinks that has grown in popularity in America, which originated from Taiwan. The drink has grown globally because of travel. Ideas and food that are a part of the Tawiaineese culture have spread to other parts of the world, including Santa Barbara. The drink is unique to American culture because there isn't anything to compare boba drinks to. Which is why, boba has increased in popularity in the United States. Each boba drink is handcrafted with a tea base and additional fruit flavors to enrich the flavor of the tea. Other add ons are added as toppings, or milk can be added to make the boba a milk tea. Major corporate companies have launched campaigns to try to imitate the boba drinks. The truth is, real boba comes from boba shops, not big companies trying to jump on the bandwagon.
In Santa Barbara, there are not many boba shops that are established to serve boba drinks mainly. Downtown Santa Barbara has a couple of restaurants that serve boba, but the main place that tourists and residents go to for boba is 805 Boba. It is located in the center of Paseo Nuevo, where it attracts many customers. 805 Boba caters to younger generations and tourists who want boba from State Street. On the other hand, Phresh Teas, a joint business with Uniboil, caters boba drinks as well in Old Town Goleta. Located in a smaller and less populated parking lot, it is a shop that has less tourists, but more local residents that are aware of the shop. Phresh Teas is more authentic and unique to it's drinks that it serves to customers.
Personally, I have heard more people talk about the drinks at 805 Boba, since it is well known. Rarely have I ever heard or seen anyone with a boba drink from Phresh Teas. 805 Boba is generically good, but there are reasons why I think Phresh Teas is better, when in the mood for boba.
The texture of the tapioca is very important in a boba drink. The boba, which is made of tapioca pearls, should not be too chewy, soggy, or hard. There is an equilibrium of chewiness, but firm boba texture. At 805 Boba, the boba texture is not very enjoyable because it is very chewy. Phresh Teas makes fresh boba rotationally every four hours, so the boba texture meets my expectations. The tapioca boba is a perfect size, flavor, and has a nice bouncy texture. 
805 Boba caters to a variety of unique flavors and options from coffee, smoothies, slushies, milk teas, and more, but it is important to prioritize quality over quantity. The menu at 805 Boba has tons of drinks and boba flavors, but they prioritize the amount of drinks they offer, rather than the quality taste of their drinks. Phresh Teas has a variety of teas and smoothies or slushies, but the menu is about half as overwhelming as the one from 805 Boba. The menu at Phresh Teas also ranks their top ten drinks based on how often drinks are ordered. 
"I love Thai tea and I've tried both Phresh Teas and 805 Bobas Thai tea, yet I prefer the Thai tea at Phresh Teas. I like it because the quality of the boba is better and the tea is not as sweet, like at 805 Boba," said San Marcos Junior Bryanna Alvarado.
My go-to drink at Phresh Teas is a honeydew smoothie. The texture of the smoothie is smooth and refreshing. The smoothie is neither too hard to drink out of the straw, or too watery that it melts quickly. At 805 Boba, my experiences with all of the drinks is that they are too sweet. I have ordered a couple of their popular slushes and the taro milk tea, but the sweetness was too overpowering to the actual taste of the drink, so much so that it was not very enjoyable to drink. 
Due to these reasons, Phresh Teas is a much better option when looking for boba in Santa Barbara. I will continue to be a usual and frequent buyer of this small business because their boba quality is worth my buck. Plus, it is so close to San Marcos that students can get boba from Phresh Teas during lunch, if they are able to go off campus. I highly recommend trying it out soon!
Leave a Comment
Donate to The King's Page
Your donation will support the student journalists of San Marcos High School. Your contribution will allow us to purchase equipment and cover our annual website hosting costs.
About the Contributor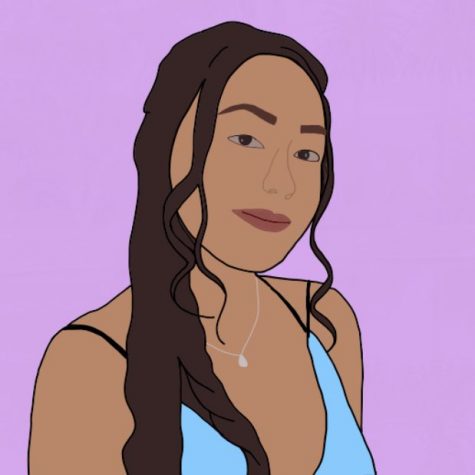 Viviana Galindo, Spanish & Business Editor
Viviana Galindo is a senior at San Marcos High School and is a second year staff writer for the Kings Page. She has two dogs that she adores. Her favorite...