America's Pastime, Or The World's?
On March 7th, the World Baseball classic returns for the first time since 2017. After being canceled due to the pandemic in 2020, it is finally back. 20 different nations will compete for the right to hoist the trophy. It is set up similar to the World Cup with a pool (group) stage before the top two teams in each division advance to the bracket. Eventually it will narrow down to two nations playing in one game at LoanDepot Park in Miami Florida to decide who the world champion will be. 
Pool A will be playing at Intercontinental Baseball Stadium in Taichung, Taiwan. The Pool consists of Italy, Panama, Cuba, Netherlands, and Chinese Taipei. This is the weakest pool, with barely two teams just cracking the top 10 favorites to win it all at 10 and 9. Pool B contains Japan, Korea, China, Australia, and the Czech Republic. These teams will play in Tokyo, Japan, at the famous Tokyo dome. The two heavy hitters in this pool are Japan and Korea. Both these teams are threats to win it all with their KBO, NPL, and MLB talent. Pool C will be playing at Chase Field in Phoenix, Arizona. This pool contains the USA, Mexico, Canada, Colombia, and Great Britain. There are two favorites to win this pool;USA, and Mexico. Both the rosters for these two nations are stacked, but the USA emerges as heavy favorites as they've got the second best odds to win it all. ast but not least, Pool D will be playing their games at LoanDepot field in Miami, Florida. This pool consists of the Dominican Republic, Venezuela, Puerto Rico, Nicaragua, and Israel. The Dominican Republicis favorites to win it all, but it's still a tough group with Puerto Rico and Venezuela who come in at fourth and fifth respectively. This will be one of the most exciting pools to watch with three top tier teams. 
The World Baseball Classic comes with some different rules than MLB, one of these being a pitch limit. In the first round it is a 65 pitch limit in the first round, 80 in the second round, and 95 in the semifinals and championship. If a pitcher crosses the limit in the middle of a plate appearance, they may finish it, then get relieved. If a pitcher throws 50 or more pitches in a game, he must wait at least four days until he can pitch again. No pitcher can throw consecutive days if he's thrown at least 30 pitches. Additionally, there is a mercy rule in these games. A game will be called if a team is up by 10 runs after the seventh  inning, or 15 runs after the fifth  inning. Run differential will matter in tiebreakers to establish the pool standings. There will be a designated hitter spot in all games, and extra innings will start with a runner on second base. These two rules have been recently adopted by MLB.
The odds for the champions have flipped recently, but for a justified reason. The USA has fallen into second, with +250 odds to win it all. The Dominican Republic is on top with +200 odds. This is mainly due to the USA losing their two superstar pitchers, Dodgers Clayton Kershaw, and Yankees Nestor Cortes. Despite the weaker pitching, Team USA has elite position players. Mookie Betts, Mike Trout, Nolan Arenado, and Paul Goldschmidt are all ranked in the top 10 in MLB Network's top 100 players, and Trea Turner is at 11. While Team USA looks like an MLB All Star team, so does the Dominican Republic. They have Padres superstars Manny Machado, and Juan Soto. Beyond them, they have AL rookie of the year Julio Rodriguez, NL Cy Young Sandy Alcantara, and World Series MVP Jeremy Peña. Before a massive drop of to fourth, Japan comes in at third with +350 odds. They have the number one ranked player on MLB Network's rankings, Shohei Ohtani. He warned his Angels teammate Mike Trout that  "[Ohtani is] not even the best player on Team Japan"
Historically, the top three teams have dominated the WBC. These teams have been Japan, the Dominican Republic, and the USA. The only team that has won multiple WBC titles is Japan, winning the first two in 2006 and 2009. Since then, the Dominican Republic won in 2013, and the USA won the last one in 2017. This doesn't mean anything however. Baseball is a momentum game, and with only one game series, any team that gets hot is a threat to win it all. 
Leave a Comment
Donate to The King's Page
Your donation will support the student journalists of San Marcos High School. Your contribution will allow us to purchase equipment and cover our annual website hosting costs.
About the Contributor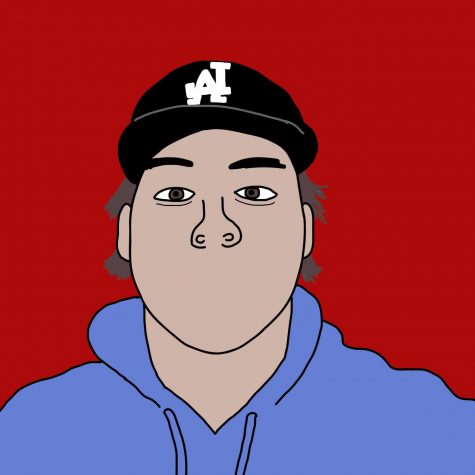 Evan Lugo, Staff Writer
Evan Lugo is in 11th grade at San Marcos High School. This is his first year writing for the Kings Page. His favorite topic to write about is professional...