Recognizing Disability Awareness Month
2023 marks the 28th year the United States has recognized March as National Disability Awareness Month. On February 26, 1987, Ronald Reagan officially declared Proclamation 5613 engraving this decision in history. The proclamation called for people to be more open and encouraging of opportunities for persons with disabilities to lead fulfilling lives. Approximately 16% of the world has a significant disability of some kind as of 2023. This is why, though important year round, in March the United States aims to take extra steps to bring awareness and acceptance to the community. In our very own halls lies a reason for this month to be recognized here at San Marcos. Room H-1 is one of our many special needs classes throughout the H-Wing run by Ms. Castle. To honor this month, Ms. Castle allowed us an inside look into how the class operates and why this month is important to not only her class but the San Marcos community as a whole. 
According to Ms. Castle, the majority of the students who learn in the H-Wing work on a variety of things (depending on the student) like social skills, operating as independently as possible, and overall writing and arithmetic. There is also a specific class for disabled students who have already graduated, focusing on vocational skills and getting ready to join the workforce. As disability is a spectrum, San Marcos staff operates in a manner where the goal is to best support each student in whatever they need to lead an optimal and fulfilling life. In the classroom, along with their elective classes like physical education and art, the students discuss the weather and the calendar. Alongside this daily coverage, they also focus on a singular group-taught lesson each month. This month, the focus is Women's History Month. The lessons cover everything from noteworthy women in U.S history through pictures to watching videos to gain a visual of its importance. 
When prompted with the question on whether San Marcos students have created a welcoming environment for the students in the H-Wing, Ms. Castle shared this; "I think that the students on campus have, whether it be Johnathan who pops his head into different classes, or just engaging in quick conversation in the halls. I don't see any staff there, just so many different types of students engaging with each other." 
This is what National Disability Awareness Month wants to emphasize. Increasing awareness, and respect, and especially bringing a greater sense of acceptance to those who struggle with a disability. This is why if you see any of these students throughout your day, say hello! Though they may take a little longer to respond or not say much at all, if anything should be learned from this month it is that we all have things to take from each other. 
Leave a Comment
Donate to The King's Page
Your donation will support the student journalists of San Marcos High School. Your contribution will allow us to purchase equipment and cover our annual website hosting costs.
About the Contributor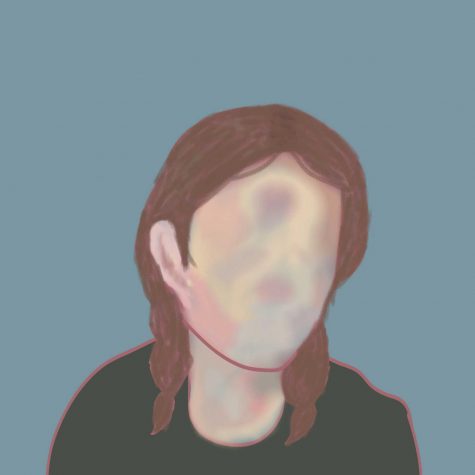 Baylie Bingham, Graphics & Social Media Editor
Baylie is a junior at San Marcos High School. This is her third year doing the King's Page, first as a staff writer, then as graphics editor, and now also...