MLB Opening Day
Opening day in baseball is one of the most anticipated days in American sports. Marking the start of an almost year long 162 game season, many people look forward to this day. Fans will look forward to a plethora of festivities surrounding the inaugural games. On March 30, opening day starts with the Giants taking on the Yankees in the Bronx at 10:00am, and concludes with the Diamondbacks battling it out with the Dodgers at Dodger Stadium at 7:00pm, with many games in between. 
When it comes to beginning a new season, many sports fans think MLB does it the best. Nobody is left out as every single team plays. The stars are out as most teams start their ace to kickoff the season. This leads to interesting pitching matchups that fans love to see. With a clean slate to everyone's stats, many people look forward to the tone that their favorite players, and team, will set.
San Marcos Baseball player, and Los Angeles Angels fan Shane Caballero says "The beginning of the season is fun, because I have hope that [Mike] Trout and [Shohei] Ohtani will stay healthy, and we should finally sneak into the postseason."
Attending an opening day game should be on every sports fan's bucket list, as the atmosphere is unmatched. Opening day games sell out fast, and for very good reason. The festivities are at a high as fans celebrate the beginning of a new season by having tailgate parties and events before the games. Even in the stadium, you will see celebrities throwing out the first pitch, singing the national anthem, and just enjoying their time at the ballpark. As each stadium in baseball is vastly different from the others, this makes it more common for fans to explore each stadium's distinct features. All of this leads to an overall complete experience that sets baseball apart from other sports.
This season, MLB will be implementing some changes. One change is bigger bases. Implemented to help prevent injuries, it might also make it slightly easier for players to steal bases with more room to get around a tag. The major leagues have also removed the defensive shift. This means there must be two infielders in the dirt on either side of second base at all times now. This change should favor "pull hitters" who constantly would have the defense shifted to counter their play style. It will be interesting to see if this change spikes offensive statistics around the majors. The last change is a pitch clock. A pitcher must start his delivery before the 15 second clock (20 seconds if any runner is on base) expires. If a pitcher fails to pitch in time, there will automatically be a ball charged. If a batter is not in the box by the eight second mark, there will be an automatic strike called. With the pitch clock comes new pickoff rules. A pitcher is limited to two pickoff attempts per at bat. If a third is unsuccessfully attempted, the runner will automatically advance bases. The pitch clock will reset with a pickoff attempt. It will be interesting to see if all of these rules stick around, and how they'll affect MLB.
Overall, MLB opening day is one of the most exciting days in all of sports, and this season will surely be an exciting one as the game and the league are evolving. 
Leave a Comment
Donate to The King's Page
Your donation will support the student journalists of San Marcos High School. Your contribution will allow us to purchase equipment and cover our annual website hosting costs.
About the Contributor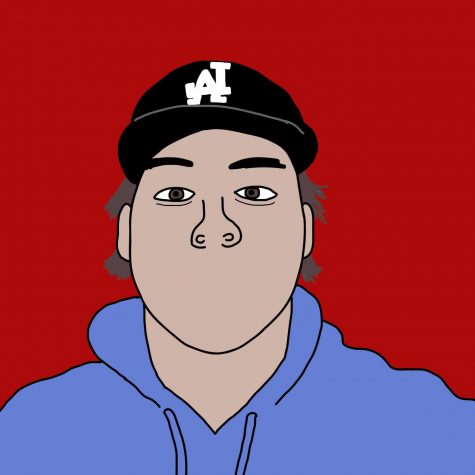 Evan Lugo, Staff Writer
Evan Lugo is in 11th grade at San Marcos High School. This is his first year writing for the Kings Page. His favorite topic to write about is professional...