NBA Playoff
The NBA season is coming to a close and this year's playoffs will not be one to miss, as this year there  have been record breaking games,  teams who have played very poorly and others who have exceeded expectations. This season brought many rivalries, controversy, trash talk and much more. But who are the favorites to add another championship to their franchise? 
The Phoenix Suns acquired All-NBA forward, Kevin Durant early February in a trade in which the Suns gave up two young key players: Cam Johnson and Mikal Bridges as well as four first round picks in exchange for the future hall of famer. Although that may seem like a lot, it has made Phoenix one of the favorites to win the finals when healthy. Sadly, for many friends, Durant suffered an ankle injury late last month in warmups before a game. It looks that he will be able to come back around the start of the playoffs to give the Suns that spark they need to get off the hump to the NBA finals. The 2x NBA champ pair with young superstar guard Devin Booker is a duo that could make some noise in this year's playoffs. 
San Marcos student Jacob Murillo has high hopes for the Suns, saying ,"I have the Suns in six, they have Booker, Deandre Ayton, Chris Paul, they have a great starting five and they just got KD."
"I have the suns right now, winning it in four." said Sophomore Nate Jones, "They have KD Booker and Chris Paul, that's all you need, they're taking it all."
Over on the other side of the league, the Millwakee bucks and Boston Celtics look to be the favorites coming out the east, San marcos varsity football player  Brody Branstetter had this to say about the upcoming nba playoffs,
"Celtics have a good chance this year. They got some good talented players all around, I feel like they are the best team in the east"
The Celtics came up just short in last year's playoffs as they took on the warriors in  the 2022 NBA finals but ended up losing to them in six games. Making Steph Curry a 4x NBA champ as well as his "splash bro" klay Thompson, the warriors hope to add another banner to the chase center arena. Golden State has struggled this season, especially on the road as they have only won 8 games. with their star forward Andrew Wiggins being out for personal issues. The Warriors look to try and fill the big void with other young  players consisting of; Moses Moody and Jonathan Kuminga . Warriors fan Quinn Donnell expressed these concerns on the road saying,
"Clearly the  road is their biggest weakness right now, but I think curry and klay will step it up, hopefully Wiggins will come back soon,they will be okay." The Warriors are definitely a team to watch coming into the playoffs, as they not only bring fun to the game but the competitiveness, legacy and rivalries they bring to the game is surely must watch TV. 
This year's NBA playoffs kicks off April 15, tune in to watch as teams compete for not only their city, fans and franchise but for a chance to take home the Larry O'Brien finals trophy!
Leave a Comment
Donate to The King's Page
Your donation will support the student journalists of San Marcos High School. Your contribution will allow us to purchase equipment and cover our annual website hosting costs.
About the Contributor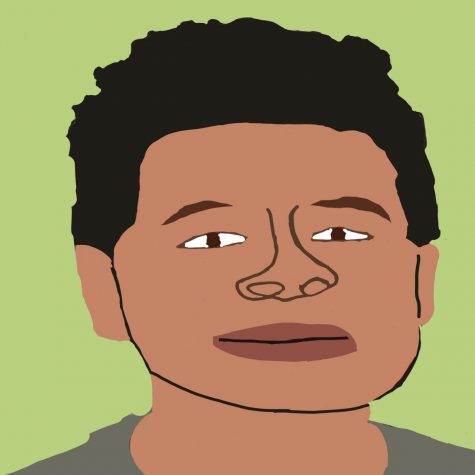 Danny Diaz, Sports Editor
Danny is in 11th grade at San Marcos High School. As a freshman, he was a staff writer and found himself as the sports editor writer in his junior year....