The Grandparent Portrait Exhibit
The Grandparent Portrait Contest took place this year as an exhibition for the Student Art Fund. This contest happens every two years and features artists from junior highs and high schools in Carpinteria, Goleta, and Santa Barbara. For this show, students create art pieces of their grandparents. The mediums vary, ranging from sculptures and paintings to photography and digital arts. 
Using the submissions turned in by teachers, judges make their selections of who will be entered into the exhibit, and eventually choose winners. This year's juror, Nicole Strasbourg, chose the 13 winning art pieces for the 2023 Grandparent show. 
From April 5th to April 27th, the exhibition is present in Faulkner's Gallery in the Santa Barbara Public Library. On April 7th, the family reception allowed artists, accompanied by their families to be welcomed into the show where each wall was lined with every student's art. Later in the evening, students were asked to stand by their art, and the winners of the show were announced. The best of show was awarded to a student at Dos Pueblos High School, Aya Al Sabeh, whose work, "Hard Work at the Newsprint," was created with gouache and colored pencil. 
Some of these awards were also given to art students here at San Marcos.
Lily Olevsky, a senior at San Marcos, was given "The Janice Lorber Award" with her piece titled "Great Grandmother." Lily created her artwork using a medium of oil paint. When asked about the meaning and inspiration behind her work, Lily explained that although she had not met her great-grandmother, she was a very strong individual. 
She said, "She was a nurse in World War Two and then afterwards, was in LA hospitals as a traveling scrub nurse." Lily explained that winning the award felt "somewhat surreal" as she was not told what she won or how much it even was until she got there, but is very thankful for what she got.
Another San Marcos senior, Kasey Pena Martinez, received "The Marion Toms Award." She was able to create her artwork using ceramic clay. Kasey's inspiration in choosing her grandma was that she is a very big part of her life, even though they do not see each other very often. Furthermore, she wanted to highlight the place where her grandma lives, a ranch, by including dusty colors and rocks, as well as other things.
When asked about how she felt about winning the award, Kasey said, "I was kind of surprised that I won, seeing that my teacher said there was a selection of students that may have won some awards. I was pretty happy about it and to see that my artwork or something that I put a lot of effort into won."
Finally, Victoria Mejia Vega, also a senior here at San Marcos, presented her piece, "Abuelita," which led to her receiving her "The Christine Garvey Award." This artwork was also made with the use of ceramic clay. 
Behind the meaning of her work, Victoria mainly spotlighted the cross in the center of her work, which held much meaning to her. She said, "I really wanted to show the way that she is really [close] to God and she really loves that, she always represented going to church. I generally wanted to show how much I cared for her."
In response to the award, Victoria felt happy that her work was acknowledged and was excited about it. Moreover, she enjoyed that others could also see how important her grandmother was to her.
Overall, this year's Grandparent Portrait Show was a big success, especially with it taking place in person. Since the last one remained online due to Covid-19 restrictions, students being able to show off their work was extremely important for this year. This artwork reached many people as so many families were able to go see not only their child's work, but also the pieces created by art students in the whole district.
Leave a Comment
Donate to The King's Page
Your donation will support the student journalists of San Marcos High School. Your contribution will allow us to purchase equipment and cover our annual website hosting costs.
About the Contributor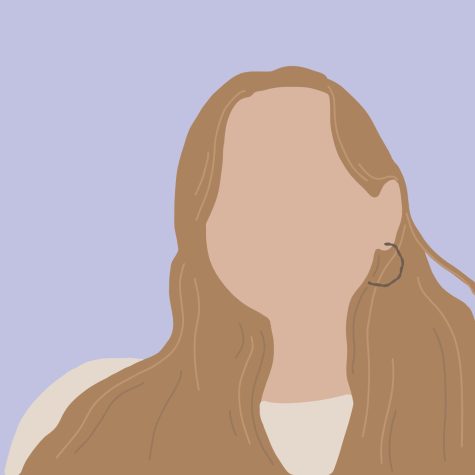 Candice Cugnier, Lifestyle Editor
Candice Cugnier is a senior at San Marcos High School. This is her second year on the King's Page. She is excited to be the Lifestyle Editor this year