Hailey VS. Selena
There has been a whole lot of drama that needs to be covered in the never ending "Hailey Bieber and Selena Gomez" drama because it keeps on getting worse and worse no matter who tries to make it better. For those who are confused, fans are accusing Hailey Bieber of body shaming, copying, and criticizing Selena Gomez, who dated Justin Beiber on and off from 2010-2018. Hailey Bieber, or Hailey Baldwin at the time, started dating Justin shortly after he and Selena broke up for the last time in 2018. We do not  know if this is actually going on or if it is just a bunch of fans trying to stir up drama. Either way, it needs to be talked about so let's start from the beginning, shall we? 
February 2023: Hailey Bieber posted a photo of her and Kylie Jenner on facetime focusing on their eyebrows on Instagram. This was a couple hours after Selena posted a photo of her over-laminating her eyebrows. A TikTok user posted a theory of how the two were shading Selena. Kylie then responded to the video saying that no shade was thrown at Selena and that she had actually never seen Selena's eyebrow post. 
Shortly after that, Selena Gomez dethroned Kylie Jenner in becoming the most followed person on Instagram with now a whopping 410 million followers. Ever since, both Kylie and Hailey lost 1 million followers. Selena then became the first woman to reach over 400 million followers.
Later on in the month, Kendall Jenner, who is also best friends with Hailey, took Selena to Dubai so Hailey could spend more time with her husband, Justin Beiber supposedly. A video was released of Kendall talking to someone about how it was her 3rd time there in Dubai and every single time it was a horrible visit.
March 2023: On Justin Beiber's birthday (March 1st), he handed out little party favors which were lighters with "I'm so thankful that I didn't end up with what I thought I wanted." Immediately, fans were accusing him of attacking Selena thinking it was about her. Neither the Biebers or Selena have spoken out on this issue, so we will never know what if he really was talking about his ex. A lot of people say that Justin is not happy in his relationship now. According to an insider who told Entertainment Tonight, this is completely false.
"Hailey and Justin are doing fine. They don't want to continually deal with this repetitive, ongoing former relationship drama," the insider said. "They are just taking things day by day and don't want this to be something that impacts them negatively. Justin knows that speaking publicly about it will only amplify the situation and bring more attention to it, so they have been supporting each other privately."
On March 24, 2023, Selena spoke out on all the death threats Hailey has been getting on her Instagram stories to put an end to the drama. 
"Hailey Bieber reached out to me and let me know that she has been receiving death threats and such hateful negativity," Selena said on her Instagram story. "This isn't what I stand for. No one should have to experience hate or bullying. I've always advocated for kindness and really want this all to stop." 
A few hours later, Hailey Bieber then thanks Selena for defending her in her Instagram story.
"I want to thank Selena for speaking out, as her and I have been discussing for the last few weeks how to move past this ongoing narrative between her and I," Hailey said in her story. "The last few weeks have been very hard for everyone involved and millions of people are seeing so much hate around this which is extremely harmful. while social media is an incredible way to connect and build community, moments like this only create extreme division instead of bringing people together," she continued. "Things can always be taken out of context or construed differently than they were intended. We all need to be more thoughtful about what we post and what we say, including myself. In the end, I believe love will always be bigger than hate and negativity, and there is always an opportunity to meet each other with more empathy and compassion."
Even though the two have spoken out about the situation, the drama will be a never ending story. 
"I hope they can put aside their differences," said freshman Lily Wallace, "and move past this drama to be better role models for their fans."
Even though the drama is fun to hear about, there is an important message that comes along. It's important to not spread rumors around because it can lead to chaos and can also cause a lot of mental health issues. There are people that take rumors to heart and get hurt in the process. Everything that has happened is just another reminder to treat people with kindness. It sounds cheesy, but it could not be more true. Society seems to put women against each other to make someone the bad guy, which is why it's important for women to support other women. 
Leave a Comment
Donate to The King's Page
Your donation will support the student journalists of San Marcos High School. Your contribution will allow us to purchase equipment and cover our annual website hosting costs.
About the Writer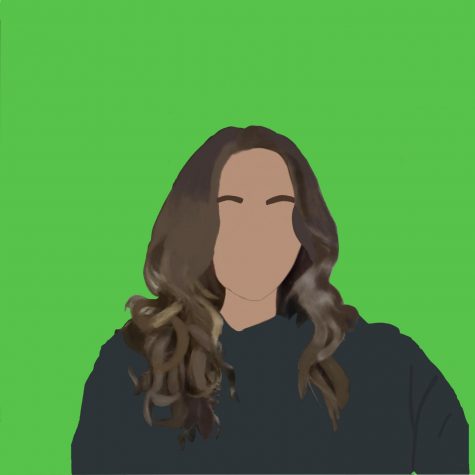 Sabrina Rashti, Staff Writer
Sabrina is in 9th grade at San Marcos High School. This is her first year writing for the King's Page and is excited to be writing for it. Her favorite...