Saving the Planet With Art
Earth Day is an annual global event that has been celebrated since 1970, with the aim of promoting environmental awareness and sustainability. Marking the anniversary and birth of the modern environmental movement, Earth Day serves as a reminder for our responsibility to protect our planet from the harmful effects of human activities such as pollution and deforestation. With the current state of the environment, it has become more important than ever to shift towards sustainable living and implement eco-friendly practices. In Santa Barbara, we host one of the longest-running Earth Day celebrations in the country and even potentially one of the largest Earth Day festivals on the West Coast. However, we also have implemented many other sustainable living practices all year round. Specifically, an establishment located in downtown Santa Barbara called Art From Scrap. 
Art From Scrap is a creative reuse and recycle store that successfully aims to keep thousands of pounds of clean, reusable material, from ending up in the county landfill. All kinds of treasures, used and new, are donated by businesses and individuals to provide local artists and anyone else with low cost supplies for their creative endeavors while also protecting the environment. 
Human activities have a detrimental impact on the environment, particularly through our greenhouse gas emissions. Almost everything that we do, from driving our cars to using electricity, contributes to our carbon footprint, which is a measure of the amount of carbon dioxide and other greenhouse gasses that are released into the environment as a result of our activities. In light of this, simple changes can make a big difference. Reducing plastic use is one of the easiest and most impactful changes you can make. Art From Scrap helps make this difference in a variety of different ways. For one, reusing materials instead of buying is a great alternative not only for saving the material itself but also the plastic packaging it would be wrapped in. Voted the best place to make art in Santa Barbara County, Art From Scrap also hosts craft sessions for kids and art workshops for adults. What is called crafternoons for kids is a program every Thursday from 3:30pm to 5:00pm, where for eight dollars, children can go and ignite their imagination. Much like this, art workshops for adults are held on Thursday and Friday evenings, igniting the same creativity. 
Art From Scrap is only one of the many local organizations in Santa Barbara that focuses on and actively promotes sustainability. Taking small steps and at the very least acknowledging the issue, is an amazing start to help protect not only Santa Barbara but our entire planet. 
Candice Cugnier, a junior at San Marcos and former volunteer at Art From Scrap said this when asked about why their mission was so important to acknowledge, "I think that their mission is so important and even different as they take people's donations of odds and ends and made use of it in a way that benefits everyone."
This and much more is why next time you need materials for any creative project or are downtown, you should go to Art From Scrap and do your part for our environment!
Leave a Comment
Donate to The King's Page
Your donation will support the student journalists of San Marcos High School. Your contribution will allow us to purchase equipment and cover our annual website hosting costs.
About the Contributor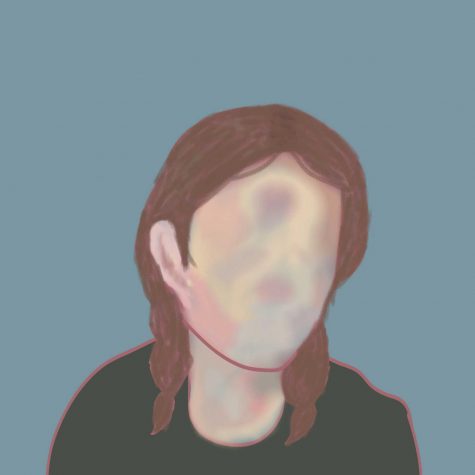 Baylie Bingham, Graphics & Social Media Editor
Baylie is a junior at San Marcos High School. This is her third year doing the King's Page, first as a staff writer, then as graphics editor, and now also...