Dodge and Duck
Every year during the month of May, San Marcos High School hosts their annual spring dodgeball tournaments, free for all the students to join. First started over a decade ago in 2012, the spring dodgeball tournament has taken off, getting competitive juices flowing and hearts pumping. This year, the tournament was extra exciting and competitive. 
This year, there were 16 teams. The teams were the Spazzy Wazzy, Kians Team, Sloppers, Fling and a Prayer, Big Blue Ballers, Straight Ballin, Big Ninjas, CHINO, The S.S. Shlonkers, Kool Aid Chuggers, Wiggies, Kippys Glazers, Lil Bros, Kanye Crusaders, and DA DA DA Dodgers. Each team has a group of six players. Each team has a team captain. This years team captains were Wyatt Miller, Leland Sutter, Luke Walker, Gideon F, Josh Engel, Emmet Hagger, Taya Schmidt, Josh Hahs, Cole Heckman, Dawson kelly, Joie Hahs, Miles Dentinger, Nathaniel H, Luke Crawford, and Jack Hons. 
Junior Landon Sheffey had this to say about this year's tournament: 
"Two Games in, won both. Has not been too much competition for my team, we're looking to dominate our opponents and win the title. We've got many different assets on the team and very versatile players. We're looking to make a long run in this tournament." 
"We're in the semi finals right now, we've won two games so far." said Senior Wyatt Miller, "We expect to win, our team won last year, so why wouldn't we expect to win this year." 
The annual spring dodgeball tournament is a fun way for students and student athletes to bond together. Not only is dodgeball a great way for students to make new friends, but is a great activity for students to take part in. 
Go check out the games during lunch in the Greek!
Leave a Comment
Donate to The King's Page
Your donation will support the student journalists of San Marcos High School. Your contribution will allow us to purchase equipment and cover our annual website hosting costs.
About the Contributor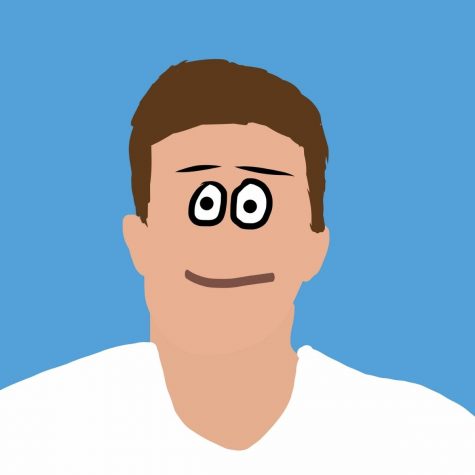 Robert Reyes, Asst. Sports Editor
Robert is in 11th grade at San Marcos High School. He is a staff writer for the kings page, he served as a writer during the fall and spring of his sophomore...