Holdren's Hopes
San Marcos has some exciting new updates coming soon that will crucially affect the 2023-2024 school year. Next school year will be Principal Holdren's second consecutive year as school principal at San Marcos. With that in mind, he and the administration have created some new upgrades for students and staff to look forward to. 
New Bell Schedule
Principal Holdren and others have planned out a new schedule for the next school year. After hearing feedback from students and staff, Holdren took it upon himself to walk from one side of school to the other. After timing himself, it took six and one-half minutes, meaning that a passing period of five minutes is not enough for students to walk to class. By doing this, the San Marcos administration was able to extend passing periods approved by the district. Next year, the school plans on having a seven minute passing period, which will count as instructional minutes. In addition, the lunchtime will change from 30 minutes to 38 minutes. The reason for this is so that students are able to spend more time with their clubs or participating in fun school activities and so teachers can better prepare for their classes with more time before the start of third period. 95% of teachers supported these changes when they were polled. With the increase of passing period minutes and lunch minutes, the Royal time will be scheduled to last for 40 minutes instead of 45. The end of fourth period is also expected to end 1 minute later at 3:55, which aligns with the end of the school day for all of the other high schools. The San Marcos administration took their schedule to the district and the district approved of it. The next step for the administration to accomplish before making it official, is to regulate the schedule to ensure it fits State requirements. It is likely predicted that these changes will happen. Look out for a new schedule coming soon.
District Calendar Changes/More Rallies
The next school year will begin Monday, August 21. Winter break will last for three weeks instead of two weeks, from December 18th, to January 5th. Meaning that the school year will end and graduation will be one week later than this school year, on June 13. 
This school year, San Marcos will have had two school wide assemblies, the homecoming assembly and the ASB awards assembly. Next school year there will be four planned school wide rallies. Of which will include the celebration of homecoming, fall, winter, and spring school sports.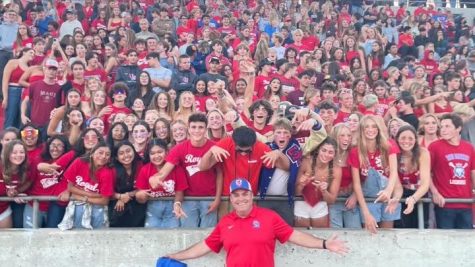 Assistant Activities Director
With the transition of Aaron Solis becoming Athletics Director and Paul Hiracheta taking over as Activities Director, San Marcos hired an assistant Activities Director, Ms. Karst. She will be an aid to Mr. Hiracheta in planning activities, which includes having more activities during lunch. Ms. Karst would also supervise that the school clubs are running smoothly, that there are plenty of clubs, and create more opportunities for students to be involved in. There will be more inclusion during lunch time, so that students stay on campus during lunch and feel a sense of school spirit. 
"Next year there should be more stuff going on and more fun for students to have. High school should be fun," said Principal Dare Holdren. "Our students are so creative and awesome, so I want to encourage everybody that if you have an idea for how to make our school better or have more fun, let's do it."
State Testing Update
This year juniors were promised a party or two depending on if San Marcos school beats Santa Barbara and Dos Pueblos High Schools state testing scores. Those scores are not released until the summer, but Holdren anticipates having at least one party next school year. Last year, 68.9% of San Marcos students tested for the ELA test. This year the school has reached 84.9%, with the hopes of reaching 95% because if the school does not reach this threshold, the San Marcos High School dashboard will be penalized. 
Decorated Graduation Caps
Students graduating this school year are now allowed to decorate their graduation caps for the first time in school history. This change is anticipated to stay implemented next school year as well, if all goes well. It is also planned to create more seating for staff to attend. 
"It was an important thing for seniors because it is a way to put a piece of ourselves into the cap and gown in a sea where everyone looks the same," said Senior Class President Natty Valdovinos. "It is a way for our family to be able to see us from far away and know it was us by the way we decided to decorate our cap."
Principal Holdren will also be involved more in the leadership class that is currently established. Students interested in this leadership class are advised to join and take initiative to learn more about becoming a leader. 
Activities Director Paul Hiracheta said, "I'm hopeful that our leadership class will help lead this goal by planning events that our student body wants, leading our students in a demonstration of being a proud royal, and committing to making this a more engaging school for everyone on campus."
All of these new and upgraded changes are expected to be finalized before the next school year starts. Principal Holdren's next school year will be filled with an abundance of fun and an increase of activities for students to be a part of. San Marcos represents a school of inclusivity that works hard and has fun during high school. 
Leave a Comment
Donate to The King's Page
Your donation will support the student journalists of San Marcos High School. Your contribution will allow us to purchase equipment and cover our annual website hosting costs.
About the Contributors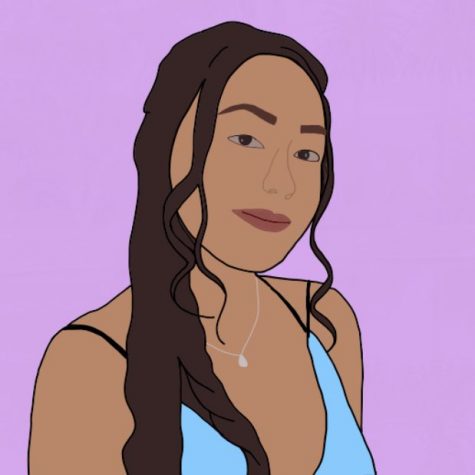 Viviana Galindo, Spanish & Business Editor
Viviana Galindo is a senior at San Marcos High School and is a second year staff writer for the Kings Page. She has two dogs that she adores. Her favorite...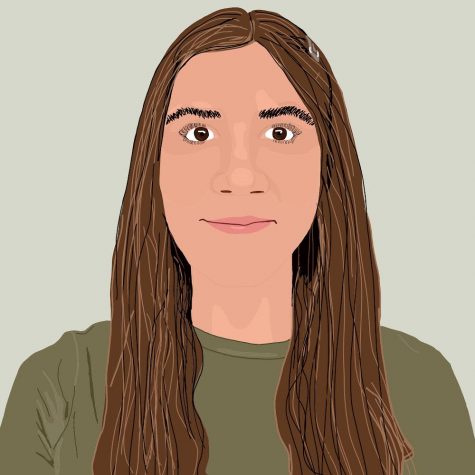 Elizabeth Léka, Opinion Editor
Elizabeth is a senior at San Marcos High School. Opinion is her favorite section, and she has essentially monopolized it for two years now. She loves anything...