Why Duster Slaps
Being a part of the music industry used to be a highly exclusive profession where only those with a mix of luck and skill could squeeze their way into it. However, this exclusivity began to change in the 90s. Music equipment got cheaper and more accessible, and the creation of computer music software allowed anyone the ability to make music at home. This paradigm shift allowed anyone with passion and just a bit of equipment to create and share music with the world. The band Duster is a prime example of this momentous change.  
Formed in 1996 in San Jose, California, founding members Clay Parton and Canaan Dove Amber were inspired by bands Slint and Bedhead to create their own melancholic and lo-fi sound. Using cheap and old analog equipment such as cassette decks, Duster was able to make their first album "Stratosphere" in 1998, an album praised for its space-like feel and antique and rustic noise. Sadly, "Stratosphere" and its follow-up album "Contemporary Movement" in 2000 never reached mainstream appeal. Only until recently would Duster arise from obscurity and be recognized around the world. There could be many reasons for this sudden uptick in attention, but in recent years, it seems that the band has found a connection with youth around the world due to their ability to capture emotion and angst masterfully. Ben Caputo (2026) has been listening to Duster for a long time and considers them one of his favorite bands. 
When asked about his thoughts on the musical group he passionately said, "I love Duster due to their extremely unique sound and mastery of capturing emotion. Whenever I'm feeling down in the dumps, Duster does a fantastic job at making me feel worse!" 
Duster speaks to teen angst better than any other band currently, and people flock to them because of it. After a 19 year hiatus, Duster returned in 2019 with a new album, "Capsule Losing Contact." Their music will continue to be remembered due to its timeless simplicity and sheer emotion. 
Leave a Comment
Donate to The King's Page
Your donation will support the student journalists of San Marcos High School. Your contribution will allow us to purchase equipment and cover our annual website hosting costs.
About the Contributor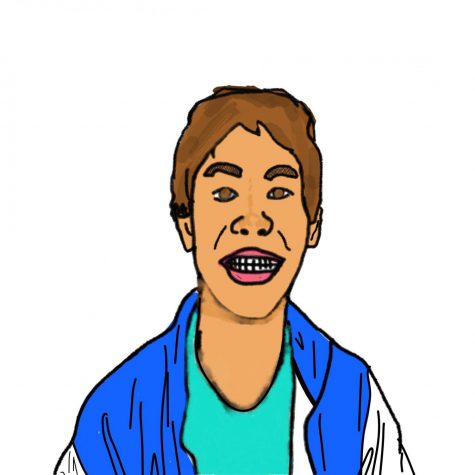 Jaran Depew, Staff Writer
Jaran is a 12th grader at San Marcos High School. He is a staff writer for the Kings Page and loves writing about swimming and entertainment. His favorite...