Meet Your New ASB!
Associated student body is a great way for students to make an impact in their community. From school dances to meetings with school administration, there are plenty of ways that student body representatives make a difference on our campus and make sure our voices as students are heard. Meet next years ASB presidents and vice presidents:
Sophomore President: Hadley Schmitt
Hadley Schmitt is going to be the sophomore class president. She is on the volleyball team and her favorite subject is math. When asked why she ran for ASB she said, "I did it in elementary school and junior high and it was a lot of fun. I want to have a say in dances and be more involved in the school community. Next year I want to have more dances and make homecoming more fun."
Sophomore Vice President: Rover Ojendis Hernandez
Rover Ojendiz Hernandez will be the sophomore class vice president. He loves playing soccer and is on our soccer team as well as SBSC. His favorite subject in school has always been history. He originally ran for ASB because his older sister, Mitzi Ojendiz Hernandez (next year's ASB Vice President) is involved in ASB. His goal for next school year is to make campus more enjoyable for both students and staff.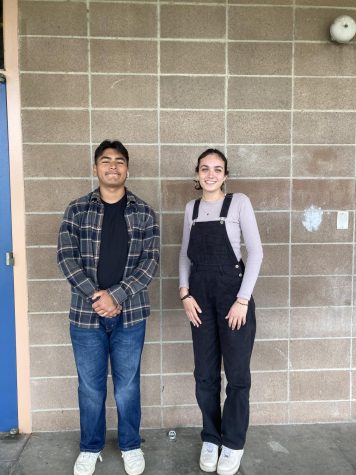 Junior President: Andres Villa
Andres Villa will be the junior class president. Andres loves playing football and will be on our school's varsity team next school year. He is a member of the leadership program FLA as well as The UCSB school of scientific thought. He ran for ASB in order to make an impact on his community. He aspires to make sure that all of our students have a voice and have a say in what goes on at our school. His favorite subject in school is finance.
Junior Vice President: Talia Cummings
Talia Cummings will be the junior class vice president next school year. Outside of school, Talia loves to volunteer and is a member of NCL. She is also on our school's golf team. Her favorite subject in school is culinary. When asked why she ran for ASB she said, "I really want to have more fun dances and spirit days. Also being in the leadership program sounded fun."
Senior President: Oscar Aguilar
Oscar Aguilar will be the senior class president next school year. Oscar is a member of both the soccer and track teams here at San Marcos. In his free time he also likes to skateboard. His favorite subject in school is math. When asked why he ran for ASB he said, "Honestly I was just kinda bored, and I thought that this school was not as fun as it could be, so I just thought why not make it better."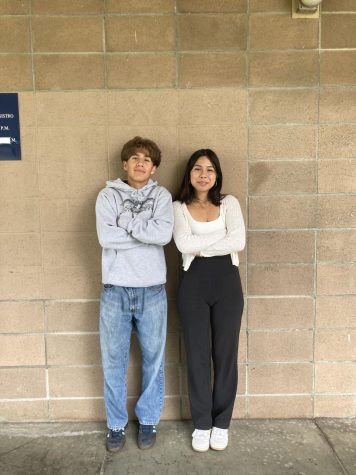 Senior Vice President: Brenda Martinez
Brenda Martinez will be the senior class President. When she is not busy with school, she is often volunteering in order to better her community. Her favorite subject is math. She was vice president of her sophomore class, so after some encouragement from a teacher she decided to run again. 
ASB President: Kavya Suresh
Kavya Suresh will be next year's ASB president. Kavya is the student board representative for the district and is part of the SBUSD Student Advisory Council. She is also President of the Ethnic Studies Club and helps organize events. Leadership is something that Kavya has much experience with and is very passionate about. When asked why she ran for ASB president she said, "I feel like if you love something you can see the flaws in it and you want to make it strong as you can." 
ASB Vice President: Mitzi Ojendis Hernandez
Mitzi Ojendiz Hernandez will be the ASB Vice President. When she isn't participating in different programs that get her involved in the community such as the SBUSD student Advisory Council, Aha!, and Mission Scholars, she is writing, listening to music, or working out. She originally ran for ASB because she wants there to be more inclusivity on campus. "It is important for me to be part of the solution rather than just complaining about the problem," Mitzi said.
Leave a Comment
Donate to The King's Page
Your donation will support the student journalists of San Marcos High School. Your contribution will allow us to purchase equipment and cover our annual website hosting costs.
About the Contributors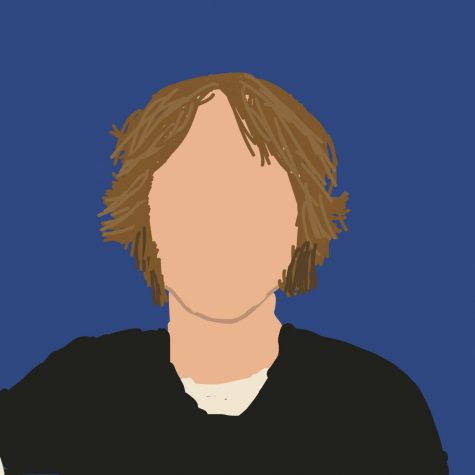 Avery Estrella, Opinion Editor
Avery Is a Junior at San Marcos High school. He has done journalism since freshman year and serves as the editor of the opinion section but he likes writing...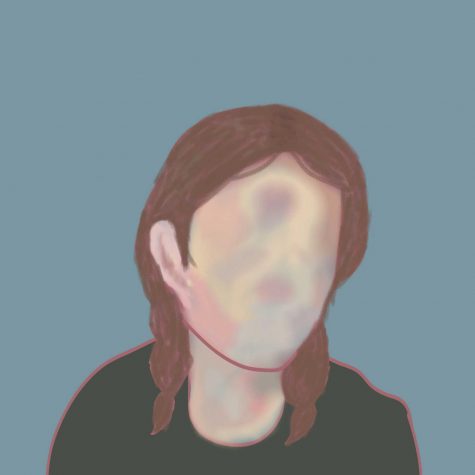 Baylie Bingham, Graphics & Social Media Editor
Baylie is a junior at San Marcos High School. This is her third year doing the King's Page, first as a staff writer, then as graphics editor, and now also...