Hollywood Halts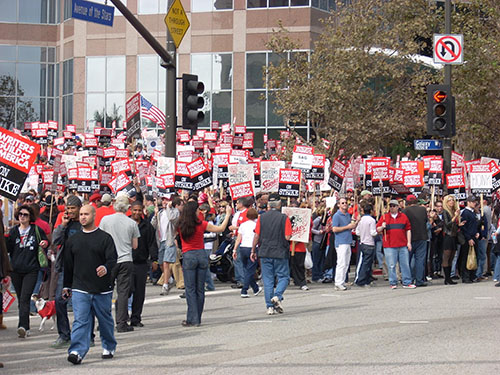 Remember all of the TV Shows and talk shows that we all know and love? Well, those may come to an end very shortly because of what is happening with the writers in Hollywood. The WGA (Writers Guild Association) Writers Strike has been going on in Hollywood. It started on May 2, 2023 when the WGA were in demand for better pay, streaming residuals, mandatory staffing, employment duration, and AI technology safeguards. 
Now, this is not the first time this has happened. The writers of Hollywood have gone on strike seven times before. The first came in 1960, a Writers Guild walkout that lasted nearly five months (152 days). Strikes followed in 1973, 1981, and 1985. The longest work stoppage, lasting exactly five months, came in 1988. The final one before the most recent in 2023 was the 2007-2008 WGA strike which lasted 100 days.
'Why are the writers striking?' you may ask. As stated earlier, there are many factors why they are striking. AI technology is a critical reason why this is happening in Hollywood. Artificial Intelligence gets smarter and smarter every day, AI will soon take over many jobs including writers. However, as much as today's tech is a big problem for writers in taking their jobs, equal payment is the main reason why these writers are striking today and went on strikes in the past.
"I think people wanting equal pay is not only valid, but it's a human right," said President of Writers Society, junior Olivia Miller. "Especially where you are creating something that is near and dear to your heart, like writing, you want credit for your work, but you can't keep making it without monetary compensation."
The way the show is produced after the script is written is completely out of the writers control once finished. Producers continuously change up the script to their liking and it is not the writer's work anymore since changes are made. 
Many of our beloved TV shows will unfortunately be affected by this strike. Television shows like "Stranger Things," "Cobra Kai," "Abbott Elementary," "Jeopardy!," "House of Dragon," "The Rings of Power," AMC shows ("Walking Dead" spinoff), "Andor," "Big Mouth," "Blade," "Evil," and "Good Omens'' will all be temporarily discontinued until the strike is over. This strike does not only affect television, but also us, as the consumers, in the long run.
Late Night shows like "Saturday Night Live," and series like "The Tonight Show Starring Jimmy Fallon," "The Late Show With Stephen Colbert," "Jimmy Kimmel Live!," and "Late Night With Seth Meyers" have gone dark. They have stopped production on these shows and plan to run repeats for the foreseeable future. Movies on the other hand, will have to be an extremely long strike for it to affect the movie pipeline (film studios work about a year in advance so most of the movies scheduled for release this year have already been shot).
The WGA Writers Strike is occurring in one place, but is affecting the world. This shows how much power writers have. Writers make the words that they write come to life on the screen, which is extremely powerful. Soon, the writers in Hollywood will hopefully come to an agreement in production and give writers equal pay, so they can continue to do what they love and allow us to continue to witness their work and efforts come to life on the screen.
Leave a Comment
Donate to The King's Page
Your donation will support the student journalists of San Marcos High School. Your contribution will allow us to purchase equipment and cover our annual website hosting costs.
About the Contributor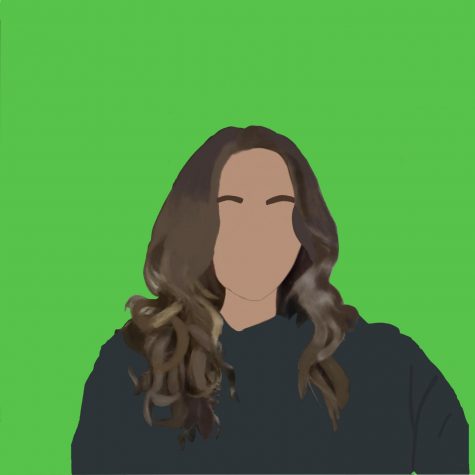 Sabrina Rashti, Staff Writer
Sabrina is in 9th grade at San Marcos High School. This is her first year writing for the King's Page and is excited to be writing for it. Her favorite...