Met Gala 2023
With a combination of looks that ranged from subtle odes to extravagantly on point, this year's 2023 MET Gala on May 1st fully encaptured the theme of "Karl Lagerfeld: A Line of Beauty." 
Born on September 10, 1933, Karl Lagerfeld dedicated his life to fashion, designing for many brands such as Chloe, Fendi, his own fashion house, and most famously, Chanel. In becoming the artistic director of Chanel in 1982, Lagerfeld embraced the designs of Coco Chanel, while adding his own touch. He did this by continuing the designs which are so often associated with the brand— tweed suits, the "little black dress," as well as the two overlapping C's logo—while also adding a modernized touch to it. Towards the end of his life, Lagerfeld's signature look was created by a black and white color palette and a ponytail, accompanied by black sunglasses. The aspects of his style, along with that of the brands he designed for, were used as inspiration for the creative looks.
Immediately setting the bar high for the night, this year's co-host, Dua Lipa, made her appearance with a on-theme tweed dress. Designed by Karl Lagerfeld himself, this vintage dress came from Chanel's fall/winter 1992 collection, modeled by Claudia Schiffer. Chanel is famously known for closing its Haute Couture runways with bridal gowns, and this look was one of them. At the top, the dress featured a white tweed corset lined with a black trim, that sharply cinched the waist. The rest of the dress extended into a ballooning gown, whose hemline continued the black trim, in addition to a white fringe. To accompany her look, she wore a flashy Tiffany & Co diamond necklace.
A common feature for this year's event seemed to be capes and trains, adding on to these looks. Within this theme, the use of sheer materials to create them was very common. Gigi Hadid can be used as an example of this with her custom-made Givenchy gown. This look was created by a black, sheer dress with a following sheer train. Throughout the outfit, silver and flowery details were used. 
Another, extravagant, example was seen in Jeremy Pope's detailed Balmain cape. A black and white design of Karl Lagerfeld was created across the cape's 5,000 meters. The rest of his look remained simple, with a black jumpsuit. However, this continued the prominence of black and white in the use of these looks. 
Fia Torrey, a junior at San Marcos said, "Overall, I was impressed with how many people stuck to the theme, though the color palette got a little repetitive. It was a good year for menswear, especially compared to years past."
One somewhat out-of-the-ordinary approach to the theme was that of Lagerfeld's cat, Choupette, a blue-cream tortie Birman cat. After adopting her in 2011, Karl Lagerfeld was very expressive about the "inseparable" bond that he had with his cat. He even went as far as taking inspiration from her in his designs, and is rumored to have left her 1.3 million pounds in inheritance. Although some may have been more subtle by including fur in their outfits, three attendees interpreted her look in a more straightforward manner. 
Firstly, Doja Cat showed up on brand to her name in a custom Oscar de la Renta. This gown's highlight started with a sparkly silver hood, along with cat ears attached, of course. As the dress continued, it blended from the sequined texture into a long, white fur train. She wore cat eye makeup with a prosthetic cat nose. Committing to the act, she even went as far as meowing during interviews instead of speaking. 
Another take was Lil Nas X's head-to-toe bedazzled look, where the artist showed up to the red carpet covered in silver paint and crystals. His ode to Choupette mostly laid in the pearl whiskers and the long, cat-like diamond nails worn in addition to the outfit. 
Finally, Jared Leto seemed to take the blatant, unmistakable route to his look. With absolutely no chance for his look to be misinterpreted, Leto entered the event in a full cat costume, made to replicate Choupette exactly. This human-sized mascot featured the cat's long white fur and remarkable blue eyes. Later on, he changed into a different outfit which featured an all-black outfit with hints of silver around the neckline. 
Overall, this year's MET Gala featured many impressive and out-of-the-ordinary looks. Within this, the fashion trends that Karl Lagerfeld created and wore were put on display. However, from another perspective, others did not agree with this year's theme. Separated from his fashion and design, Karl Lagerfeld was often known for making offensive and derogatory comments, many of which were of his body shaming. Many of the looks from the 2023 MET Gala will be remembered for years to come.
Leave a Comment
Donate to The King's Page
Your donation will support the student journalists of San Marcos High School. Your contribution will allow us to purchase equipment and cover our annual website hosting costs.
About the Contributor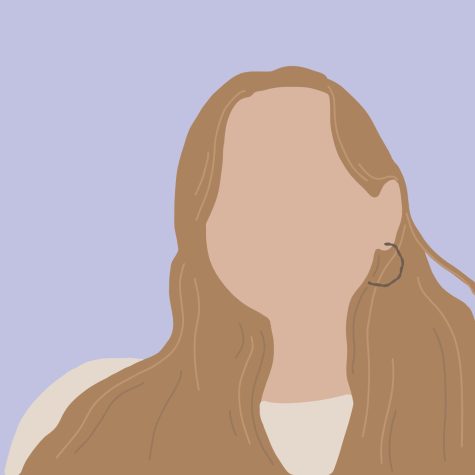 Candice Cugnier, Lifestyle Editor
Candice Cugnier is a senior at San Marcos High School. This is her second year on the King's Page. She is excited to be the Lifestyle Editor this year