With the brand new school year starting, San Marcos High School has welcomed a variety of new staff members to our community. These new staff members range from administrators, counselors, specialists, teachers, to teacher aides. 
The first highlighted new staff member is Nathan Dunlap, who is replacing Mrs. Dupont's Assistant Principal role. As Assistant Principal, he is responsible for supervising emerging multilingual learners (EML), special education, disciplining guidelines, and AP/SAT testing. So far, Mr. Dunlap has been impressed with the campus spirit of San Marcos. After teaching at La Colina and working at the district office, he is now able to reconnect with students who he taught in the past. Assistant Principal is a busy job position, but Mr. Dunlap has been doing a great job managing interacting with students and his behind the scenes office work.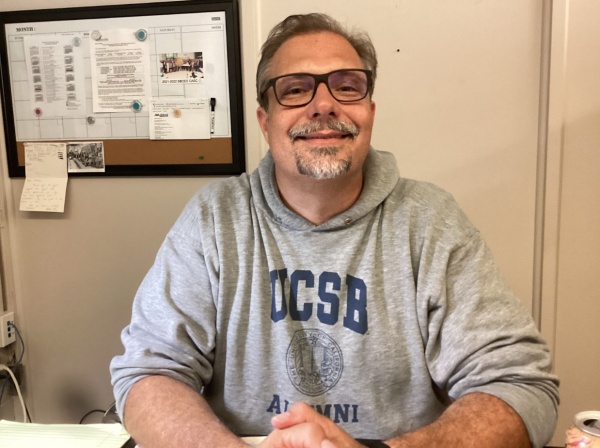 "The most memorable moment I have had was when I was at Royal Return and the staff welcomed incoming freshmen into the building with an arc of balloons," said Mr. Dunlap. "It was a really moving experience for me."
Following the first few days at school, he looks forward to continuing to connect with all students at San Marcos. He is excited for the new school year, learning new skills, and meeting new people at fun events that San Marcos has planned. 
In addition to the new assistant principal, San Marcos has introduced a new counselor to the counseling team. Miguel Briseño is now the school counselor for AVID and PEAC for students with the last names of A through Car. As a new counselor, he has been very occupied with scheduling changes, office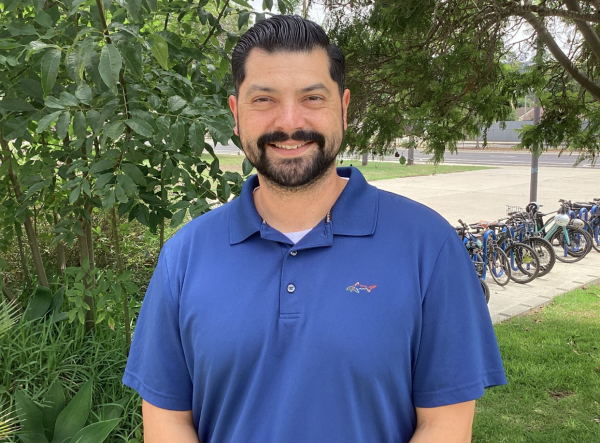 work, and meeting new students of his. He works with students to provide them the best aid and advice when in need. So far, Mr. Briseño has been able to introduce himself to classrooms and students.
"I have been liking getting to know students and learning about their goals and how I can help them achieve their goals," said Mr. Briseño.
He continues to look forward to being a part of the San Marcos High School community and campus events with all the students and staff.
Mitzi De La Luz Vargas is the new bilingual curriculum specialist for San Marcos. Her job will mainly focus on helping emerging multilingual learner students who have recently arrived at San Marcos. She will be in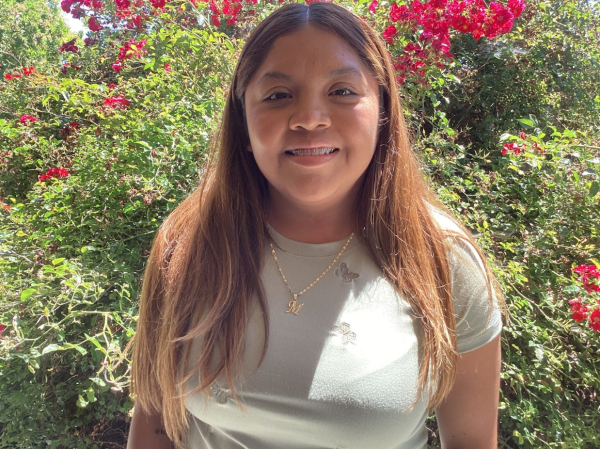 their classes and helping those students by making sure that they understand and are learning the class content. She is on campus to support students who need translation from English in order to learn. Her first days of school have been great after meeting her students and teachers that she will be working with. 
"What I like most about this job is that I am able to translate for the students and make sure that they are understanding what the teacher is talking about," said Ms. Vargas. 
She has high hopes for making more connections and strong relationships with the students she works with.