It is no secret that California has always been prone to extreme and consequential wildfires. Just a few years ago, the Santa Barbara area dealt with the blazing Thomas Fire which left many locals fearful during the alarming event. These fires are caused by a number of things including temperature, combustion, and wind conditions. In the more recent cases, however, the fires have been ignited by lightning strikes from heavy storms sweeping across the state.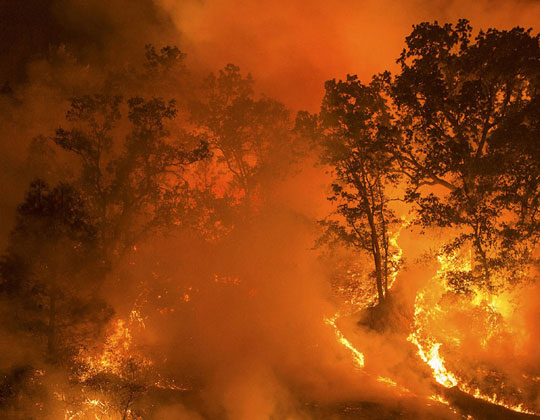 A total of 42 fires, most starting in mid to late August, have burned more than 3.5 million acres altogether. According to Cal Fire, the massive blazes have so far killed twelve people and destroyed more than 5,800 buildings. One of these fires, located in Northern California, known as the August Complex, is the state's largest fire ever recorded in history. It has so far burned nearly 860,000 acres and is a combination of 38 total fires. Earlier in August, however, the two biggest blazes were The SCU Lightning Complex Fire which has currently burned over 395,000 acres and the LNU Lightning Complex Fire which has demolished about 365,000 acres. As of recently, these two fires are nearly 100% contained.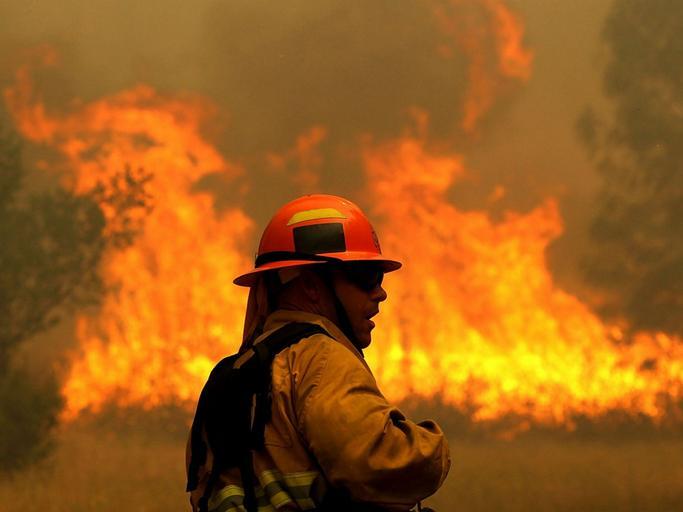 "We had close to 11,000 [lightning] strikes in a matter of three days," said Brice Bennett, an officer and spokesperson for the California Department of Forestry and Fire Protection, according to Vox. "With an already-warm weather pattern and very, very dry conditions here in California, with those lightning strikes coming through, over 367 new fires were started."
Although most of the fires are close to being 100% contained, some of them continue to grow and force people to evacuate from their homes. These fires have been called unusual by many due to the fact that they were caused by natural origins. Most fires in the state are commonly produced from human sources.
"I don't know much about the fires themselves," said senior Ryan Miller. "I remember driving through San Francisco to visit family, though. The sky was orange and we were surrounded by fires."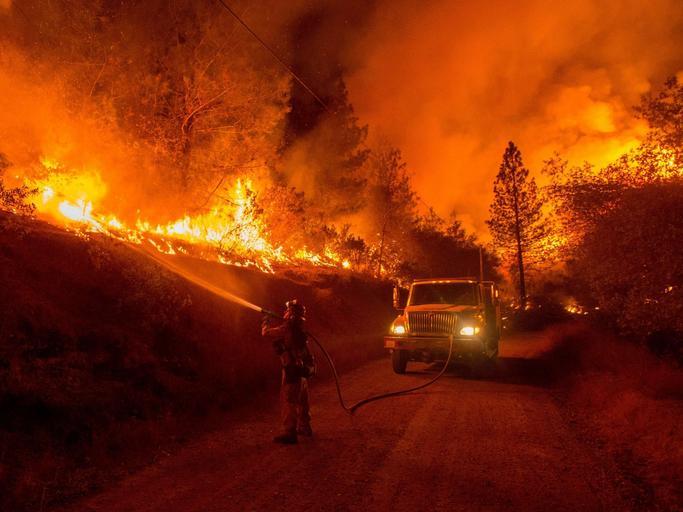 The prolonged heat wave California had to suffer combined with vast humidity and the lightning storm in San Francisco were the main reasons these fires were created and spread so quickly. The last time multiple fires were caused from lightning was over a decade ago.
"I think it's crazy how fast the fires are spreading," said junior Zia Katsapetses. "It's just another bad thing California has to deal with."
Since California has been struck yet again with numerous fires, our firefighters are working hard to contain the flames while residents continue to evacuate and hope for the best. The California wildfires have clearly added onto the long list of problems that the state is dealing with, which includes the recent incident where Covid-19 cases were rising. California citizens are remaining strong and patient while the state proceeds to work hard and attempt to resolve its conflicts. The question is, though, what will California have to face next?