Incendios forestales de California
No es ningún secreto que California siempre ha sido propenso a las extremas y consecuentes incendios forestales. Solo hace unos años pasados,de que Santa Barbara lidio con el fuego ardiente de Thomas Fire que dejó mucha gente local temerosos por este evento tan alarmante. Estos incendios son causados por un número de cosas incluyendo temperatura, combustión y condiciones del viento. En los casos más recientes, los fuegos han sido encendidos por rayos de tormentas fuertes barriendo a través del estado.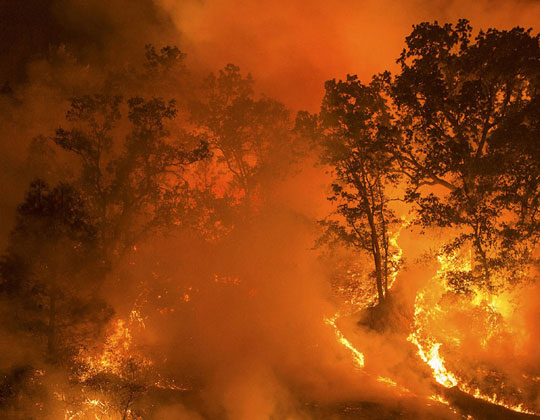 Un total de 42 incendios, la mayoría iniciados a mediados o finales de agosto, han quemado más de 3,5 millones de acres en total. Según Cal Fire, los incendios masivos hasta ahora han matado a doce personas y destruido más de 5.800 edificios. Uno de estos incendios, ubicado en el norte de California, conocido como August Complex, es el incendio más grande del estado jamás registrado en la historia. Hasta ahora ha quemado casi 860,000 acres y es una combinación de 38 incendios en total. A principios de agosto, sin embargo, los dos incendios más grandes fueron el incendio del complejo relámpago SCU, que actualmente ha quemado más de 395,000 acres y el incendio del complejo relámpago LNU, que demolió alrededor de 365,000 acres. Recientemente, estos dos incendios están contenidos casi al 100%.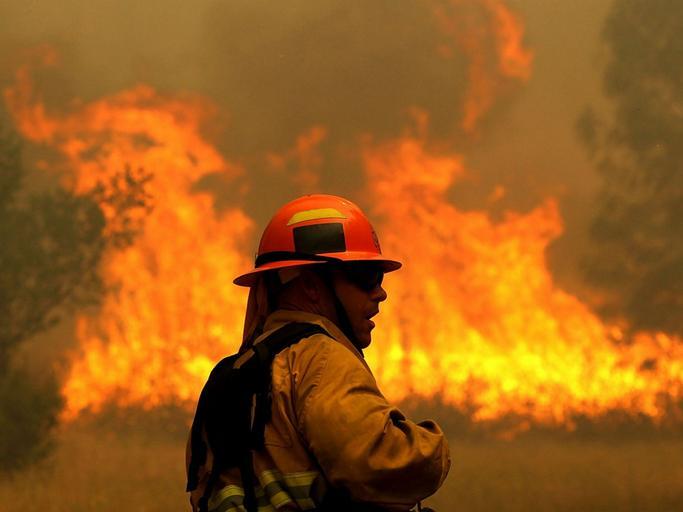 "Tuvimos cerca de 11.000 [rayos] en cuestión de tres días", dijo Brice Bennett, un oficial y portavoz del Departamento de Silvicultura y Protección contra Incendios de California, según Vox. "Con un patrón de clima ya cálido y condiciones muy, muy secas aquí en California, con esos rayos llegando, se iniciaron más de 367 nuevos incendios".
Aunque la mayoría de los incendios están cerca de estar 100% contenidos, algunos de ellos continúan creciendo y obligan a las personas a evacuar sus hogares. Muchos han dicho que estos incendios son inusuales debido al hecho de que fueron causados ​​por orígenes naturales. La mayoría de los incendios en el estado se producen comúnmente a partir de fuentes humanas.
"No sé mucho sobre los incendios en sí", dijo Ryan Miller, estudiante de último año. "Sin embargo, recuerdo haber conducido por San Francisco para visitar a mi familia. El cielo estaba anaranjado y estábamos rodeados de incendios ".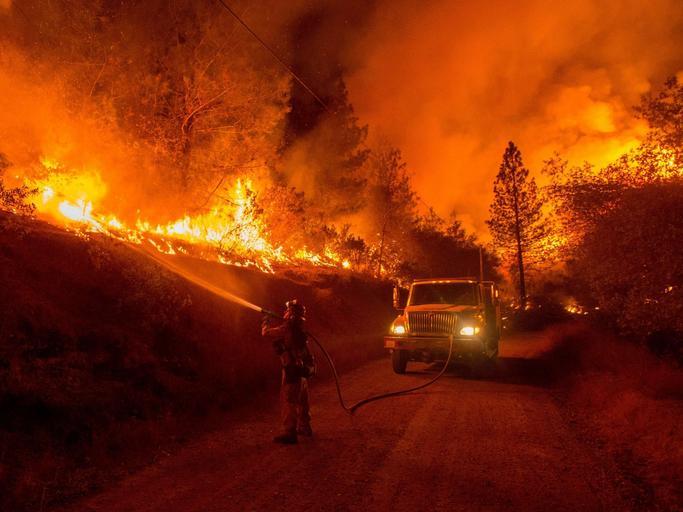 La prolongada ola de calor que tuvo que sufrir California combinada con una gran humedad y la tormenta eléctrica en San Francisco fueron las principales razones por las que estos incendios se crearon y se propagaron tan rápidamente. La última vez que se produjeron varios incendios por rayos fue hace más de una década.
"Creo que es una locura lo rápido que se están propagando los incendios", dijo la estudiante de tercer año Zia Katsapetses. "Es solo otra cosa mala con la que California tiene que lidiar".
Dado que California se ha visto afectada una vez más por numerosos incendios, nuestros bomberos están trabajando arduamente para contener las llamas mientras los residentes continúan evacuando y esperan lo mejor. Los incendios forestales de California se han sumado claramente a la larga lista de problemas que enfrenta el estado, que incluye el incidente reciente en el que aumentaron los casos de Covid-19. Los ciudadanos de California se mantienen fuertes y pacientes mientras el estado procede a trabajar duro e intenta resolver sus conflictos. La pregunta es, sin embargo, ¿qué tendrá que enfrentar California a continuación?
View Comments (1)
Donate to The King's Page
Your donation will support the student journalists of San Marcos High School. Your contribution will allow us to purchase equipment and cover our annual website hosting costs.