Thanksgiving Recipe From Culinary Arts
The time for thanksgiving has arrived, and with thanksgiving comes food. But not just anything will do, for the best thanksgiving snack, you must go to the experts. Or at least the closesting thing we have here at San Marcos. Here is Culinary Arts teacher's aid, Alyssa Silva's favorite recipe for Cranberry-Stuffing Muffins. This recipe was originally from the Jerry James Stone website, but has been modified for easier prep and a shorter cook time.
For this recipe you will need:
-One boxed stuffing (can be any brand must be baked)
-1/2 cup of cranberries
-One yellow onion
-6 celery stalks
First off, warm 1 tablespoon of olive oil (or any vegetable oil) in a fry pan. Then dice your onion and slice your celery into roughly centimeters thick pieces. After that sauté your greens for one minute over medium high heat.
Secondly, bake your cranberries at 375 degrees on a baking sheet lined with clean parchment paper for 15 minutes or until they split.
While you wait for your cranberries, prepare your baked stuffing. This often required butter and water in order to moisturize the stuffing. Make sure your stuffing is ready, but do not bake it yet.
Once all of your ingredients are ready, it is time to put them all together. Pour your onions and stuffing into the same mixing bowl. Proceed to fold in your cranberries. After that simply place your mixture into a muffin pan.
To bake this creation you have to be careful. Because of the variety of brands that can be used there is no uniform baking time or temperature. I would recommend following the introductions on the box but reducing the time by ¼ and then checking the muffin at 5 minute intervals after that. For example if the box says to bake for 1 hour, check the muffins after 45 minutes.
And there you have it, your very own stuffing muffins. Enjoy!
Donate to The King's Page
Your donation will support the student journalists of San Marcos High School. Your contribution will allow us to purchase equipment and cover our annual website hosting costs.
About the Contributor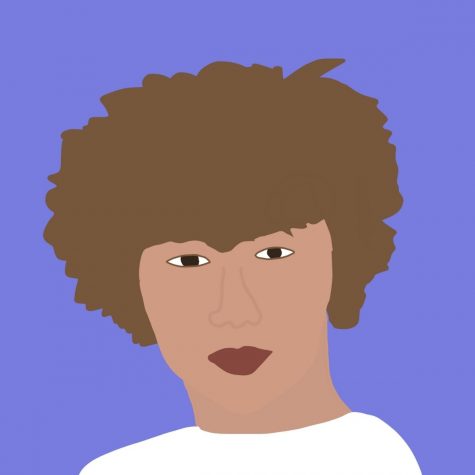 Ben Naftali, Spanish/Fun Editor
Ben Naftali is in his second year of journalism and third year of high school. He plays water polo and is on the swim team. He can write about all subjects,...