Santa Barbara's Monthly Mujeres Market
Have you ever heard of or been to the Mujeres Makers Market in Santa Barbara? The monthly market has been occurring for nearly two years now. The market is held every first Sunday of the month from 10 am until 4 pm in downtown Santa Barbara, at El Presidio. This market was started by and is run by five women of color who have promoted and supported local businesses to help them thrive.
The pandemic hit many businesses locally and nationally. Many small businesses have had to shut down because of the lockdown that occurred in March of 2020. The co-founders of the market have established a routine where over 50 women of color owned-businesses are able to have a safe place selling their products every month. Vendors come together in one location to sell their products to the Santa Barbara community and the vendors rotationally switch, so that many different vendors have a chance to sell . There are always new vendors and returning  vendors present
"It gives women an opportunity to showcase their products in our community," said one of the five Mujeres Makers Market co-founders, Lili Munoz. This is impactful because of exposure. We live in a city where storefront rent is very expensive. Our pop-up market allows women to showcase their business in person for a fraction of the cost of storefront rent."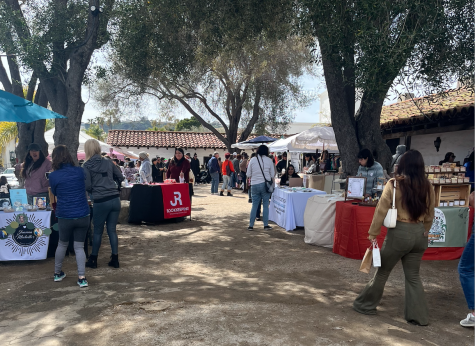 What makes the market so unique, is that the products sold cannot be found at a generic store. A lot of the shops are Mexican-oriented, meaning that a lot of the products sold are products you would find at a store in Mexico. Some of the items sold are dulce enchilados, Mexican knicknacks, desserts, jewelry, candles, and more accessories. The market is a perfect place to go gift shopping for anyone, as the products are very diverse. This spreads awareness of the diverse products that each culture is able to provide and sell to other cultures. One of the businesses that's featured at the market is Cupcakes by Mary, a Latina local owned dessert business.
"I know one of the co-founders, Leah, she's a friend, and a lot of people encouraged me to do the market. I think it's important to support local businesses, especially women owned businesses. Shopping small, local, women of color are always good to support, to reach the community that way," elaborated Mary Gonzalez, business owner of Cupcakes by Mary.
Along with having a secure and friendly environment where businesses are able to come together and learn from each other, the Mujeres Makers Market supports vendors in other ways. Every Monday, one of the organizational members goes live on Instagram live on the Mujeres Makers Market profile @mujeresmakersmarket with different small businesses. The community is able to watch a live video of local small businesses answering questions, such as how their businesses came to be and what they sell. It has become a weekly series that attracts many of their Instagram supporters to watch and connect with local women of color businesses. Alongside, the Mujeres Makers Market team has planned a Mujeres Makers Market Summit in May, for an opportunity to learn about business tools and information. The event will have speakers, informational lectures, and panel discussions.
"This whole event is community oriented and uplifts women of color. I gravitate to the work being sold here as I gain an understanding of the hard work and dedication going into the products being produced. Starting a small business can be a difficult process and it takes Community interest to get these businesses moving," commented San Marcos Ethnic Studies teacher, Maria Lorenzano.
The Mujeres Makers Market is an amazing place where families can come together to support their local businesses. The most recent market happened on March 5th, in honor of international women's day this month of March and it was a great outcome. A great way to support local and women of color businesses is by attending the markets or by following the businesses on Instagram. If families, students, parents, teachers, or anyone else is interested in the next market, it is on the first Sunday of April!
Leave a Comment
Donate to The King's Page
Your donation will support the student journalists of San Marcos High School. Your contribution will allow us to purchase equipment and cover our annual website hosting costs.
About the Contributor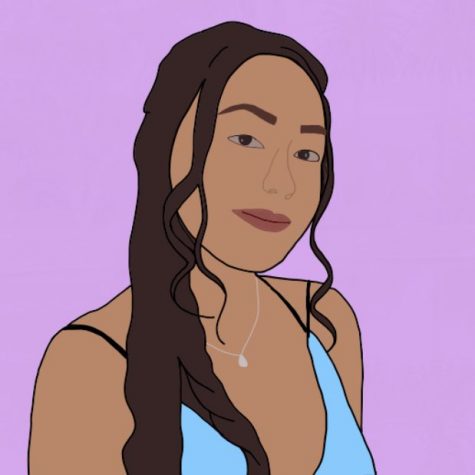 Viviana Galindo, Spanish & Business Editor
Viviana Galindo is a senior at San Marcos High School and is a second year staff writer for the Kings Page. She has two dogs that she adores. Her favorite...