Boys and Girls Soccer
The San Marcos Boys and Girls soccer teams are about to start, aiming for another CIF championship. Last year, Brian Ziegenhagen, was hired to be the Girls Varsity Soccer coach, and has completely turned the program around. In just his first year, the Girls Varsity Soccer team went undefeated and went on to win CIF. The Girls Soccer team is currently in Division 5 of CIF. The Boys Varsity soccer team, coached by Paul Mclean, also went undefeated and made it all the way to the second round of the playoffs. Boys Soccer is currently in Division 2 of CIF. Soccer is a big part of our culture here at San Marcos and in the city of Santa Barbara.
Landon Sheffey, a Sophomore, who is a striker for the Boys Jv Soccer team, elaborated on how he's only had one year of High School experience. He also talked about how he's been watching the San Marcos boys soccer team for many years, and it's been his dream to play here.
"I've watched all my older brothers play here and I've loved every minute of it," said Landon, "All I've ever wanted to do since I was four was play soccer here."
Landon's passion for soccer is evident as he talked about when he first started playing when he was a little kid and that he aspires to be like one of the many great players.
Ava Ariaga, another Sophomore who plays for the Girls JV Soccer team, expressed her love of soccer here at San Marcos High School. She also talked about their new coach, Brian Ziegenhagen, and how he has completely turned the program around.
"We just got a new coach last year and it changed the entire program, said Ava. "Last year, our JV team went 9 and 1 and we won our league. Varsity went 10 and 0 and went on to win CIF." The sophomore expects her team to have a good season this year.
Cadence Hollister, a Senior who plays for the girls varsity soccer team, talked about how she loves the culture that they've built. "I like the community that we have and I really like the coach, he's been really good to us and we won CIF last year," said Cadence.
Daniel Altamirano, a Senior who plays on the boys varsity soccer team, elaborated on team bonding and why he enjoys playing Soccer at San Marcos.
"I like Soccer at San Marcos Highschool because of all my teammates and everyone that brings good comradery," said Daniel. "We have something very special."
Athletic Director, Mr. Jahadamy, voiced his prediction on how both Boys and Girls teams will do this season. "I think both teams are very good and will have a chance to do well this year. They're both defending channel league champs and so I think they will do fine."
With Covid restrictions lifted, the boys and girls soccer teams are able to get together and practice more, as well as build comradery and create long lasting friendships. Both teams' games begin the week of November 29th. Boys soccer plays Newbery park at home on November 13th, and girls soccer plays Simi Valley at home on December 3rd. All games are free and there are no covid restrictions. So if you want to stop by and cheer on our soccer teams, feel more than welcome.
Donate to The King's Page
Your donation will support the student journalists of San Marcos High School. Your contribution will allow us to purchase equipment and cover our annual website hosting costs.
About the Contributor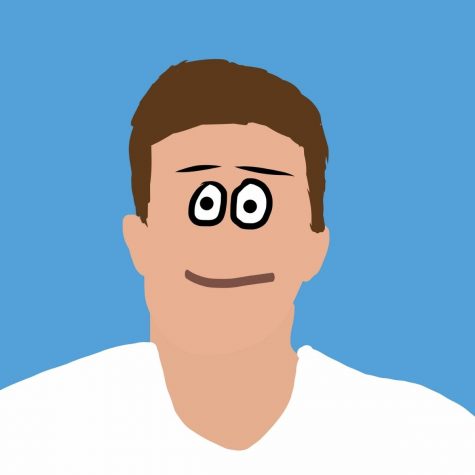 Robert Reyes, Asst. Sports Editor
Robert is in 11th grade at San Marcos High School. He is a staff writer for the kings page, he served as a writer during the fall and spring of his sophomore...