November 2nd, the City of Santa Barbara held its annual elections. This year on the ballot, there were council seats for District 4, District 5, and District 6, as well as mayor. This term, the elected mayor and council members will serve a five-year term while city elections move to even-numbered years.
Former city councilman Randy Rowse, a Santa Barbara businessman who previously served on the city council, won the mayor's election this Tuesday. Receiving nearly 39% of the votes. He came here in 1972 to attend UCSB as an Environmental Studies major, and never left. Randy has been endorsed by many business and community leaders in Santa Barbara.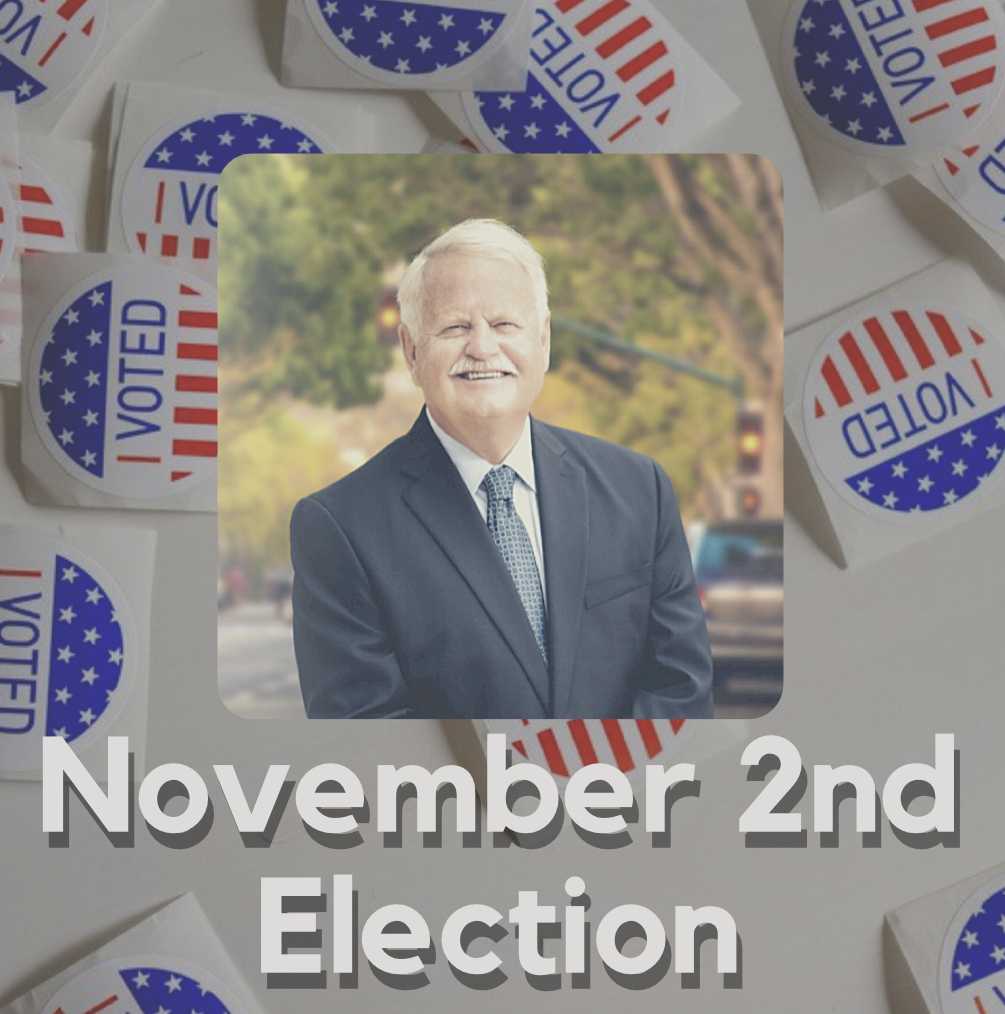 Rowse's priorities are public safety, community development, environmental protection, developing a homeless strategy, State Street and city budget. He claims that, as now elected mayor, his main plan is to work to make downtown more friendly and support small local businesses.
For the position of the mayor of Santa Barbara, there were six running candidates including Randy Rowse.
James Joyce III, a resident for the past decade, working for State Senator Hannah Beth Jackson and is a founder of Coffee with a Black Guy. His platform was on uniting city hall and the community, as well as dealing with homelessness.
Matt Kilrain (a.k.a. Boat Rat Matt as those who might have met him down at the Waterfront), a businessman who has lived in Santa Barbara since 1989, also ran for the election.
"The primary reason I'm running for mayor is to make Santa Barbara a safer place for kids to grow up," said Kilrain to KEYT, "which is the cornerstone of my four cornerstone agenda."
This agenda also included boosting the economy and the Waterfront, helping the middle class, and making Santa Barbara one of the leading cities for green power. In response to COVID, he believes the pandemic response needs a lighter touch, meaning if he was elected, he said he would work on creating a stimulus and pension package for the city and try to unite the community.
Our current mayor Cathy Murillo was seeking re-election; the last 19 months of Murillo's term have been during the COVID-19 pandemic. She said she's proud of how the city handled the health crisis. Murillo's top priorities were to focus on environmental concerns and create jobs.
"That's what people want, they want job opportunities, housing," said Murillo to KEYT News. "They want to live in a safe community. But really climate change will be something that we have to deal with, we already are. And I'll take that into my second term."
Mark Whitehurst is a journalist who planned to focus on the city of Santa Barbara's revitalization. If elected said he would focus on climate disasters, homelessness, and develop the Downtown promenade.
"When I'm mayor, I will hold personal office hours and will be quick to respond to phone calls and emails personally. I will also attend neighborhood meetings. I see the mayor's job as one that listens to the public, advocates for them and the city, as well as being a mediator and ambassador for the city," said Whitehurst to Noozhawk.
Lastly, Deborah Schwartz is a business professional and experienced public servant who has lived in Santa Barbara since 1967. She planned to build back "a vibrant local economy," whether it is supporting new or existing businesses. She also was making pledges to host public forums to address broader issues and concerns, ensure prompt responses to all communications, and foster constructive community engagement through teamwork and collaboration, during her campaign.
Results of the mayor election, District 4, District 5, and District 6 voting from Tuesday, November 2nd. "Post Election First Update – Unofficial Results" Images courtesy of Santa Barbara Election Summary Report
One special point that stood out during this election, and possibly more in the future, was that every registered voter should have received a ballot in their mailbox, unlike previous elections. There were seven drop boxes in Santa Barbara that voters could return ballots to, plus five locations on Election Day to help voters with their ballots. These five locations were also used for those who could not vote by not receiving their ballot or not registering beforehand. Once confirmed eligible, their vote would be accounted for as well.
This is important to recognize, as the rates of ballots sent out to registered voters (55,308) and those who cast a vote (26,000) were significantly higher. According to the Santa Barbara County Elections Office, voter turnout in Santa Barbara for this election was only about 47%. It is in which we must make sure to make our voices heard in our community.