Safety at San Marcos is more than combating issues that have already arrived. It is about prevention and intervention regarding problems that involve our students, whether or not they are on campus. When Dr. Glazer came into office as the San Marcos High School principal in 2019, she had the mission of making our campus safer. While progress was delayed due to the pandemic, we are currently seeing strides on this project. The recent removal of the SRD is around the time new safety measures are being installed, the two are not related and entirely coincidental.
In an interview with Dr. Alvarez, the tiers of the safety measures being added were explained. One of them is replacing and adding twenty surveillance cameras. The cameras are designed to protect students and provide security in areas that issues have taken place in, but were not filmed. The new placement of the cameras were deeply thought out and strategically placed.
"We took a report of all the larger issues that happened in the last six, eight, ten years and then looked at where we were missing camera footage," said Dr. Alvarez. She also explained that there are maybe ten adults who have access to footage.
Another addition to our campus are social workers and members for the FSA (Family Service Agency). Dr. Glazer and Dr. Alvarez both came from districts that had social workers on campus and after seeing the benefits provided, they are making an effort to get them on our campus. In a NASW article, the benefits of social workers are explained.
"School social workers aid in the prevention of school violence and provide much needed services and support after a crisis has occurred. NASW strongly urges the funding for an increase of school social workers in schools across the country to adequately meet the needs of students and decrease school violence," from the article NASW Highlights the Growing Need for School Social Workers to Prevent School Violence.
"Right now we can refer students to social workers, but sometimes that takes too long to address the issues that are going on. Sometimes we can call a phone number or give them a phone number to call but that's not addressing the issue for the student. It's so much more powerful…to have a social worker on campus that we can refer students to and have their needs addressed right away," said Dr. Alvarez.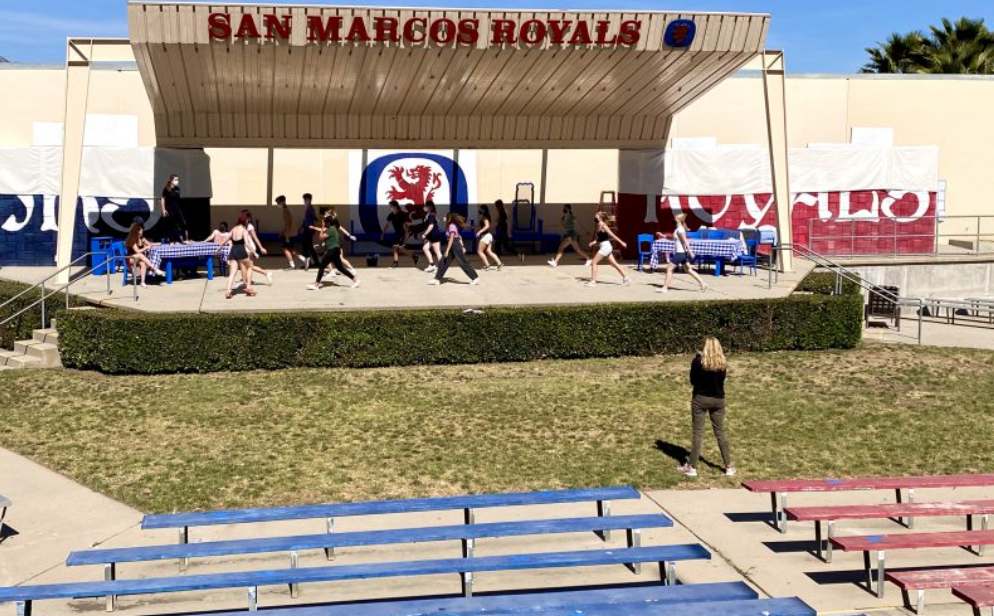 Currently a social worker, Ms. Anderson is on campus every Thursday. Similarly, Dr. Glazer successfully employed extra FSA's on campus to provide assistance to students.
Another step in this process is creating new, supportive environments for students. The intervention center and college and career center were both enhanced.
"We centralized it, put it in the middle of campus, there's computers in there, we have an invention center specialist that is trained in helping students in their needs," said Dr. Alverez regarding the intervention center.
The college and career center was also moved to a new, larger building.
"Because, believe it not, colleges and careers are a part of invention for a student that is not engaged in school," she added.
Lastly, Dr. Alvarez spoke of adding additional campus safety assistance. Given the size of our campus, having only four assistants for our 2,000 students is not ideal. Extra campus safety assistance is to help students make better decisions.
"Again, it is not about catching students, it is about redirecting students in the classroom. The safest place for a student to be at any given day and time is in their class," said Dr. Alvarez. "This is the bare minimum that we expect or be able to provide for our students so all they need to worry about is getting to school."
Needless to say we are grateful for our campus and the dedication our staff has, and knowing that our Admin staff recognizes that there is more to do until they unquestionably make all students feel safe is reassuring.
"These systems aren't there for combating issues," said Dr. Alvarez. "It's about being able to appropriately respond but most importantly prevent…This is all about prevention and intervention. These systems are to do both of those. Rather than react. "Because when we react it is already too late."
San Marcos High School's goal of safe, comfortable, and prosperous students will be achieved. It will not be ignored because our administration not only has a vision but a plan.