Banned Books Week
The month of September is up and running and the San Marcos library is getting itself ready for Banned Books week! For those of you who don't know, Banned Books week is about celebrating the freedom we have to read. Other states and libraries censor books due to being sexually explicit, or having offensive language, or just being "unsuited for any age group." The last one is a bit out there, because there are a lot of topics that people can find "unsuited for any age group."
"Any book that gets popular and that people like, somebody else is going to not like it and not want others to read it," said SMHS librarian, Ms. McMillan.
Ever since COVID, there have been more books that are banned or challenged. In 2017 there were about 400 challenged books, but since last year that number has risen to around 1,597. The process that banning books goes through is that a person (ie. parent, board member, etc.) makes a complaint about a book and the ALA (American Library Association) uses their policies to decide whether or not to go through with the challenged book and make it a banned book; in nine out of ten cases, the challenged book gets turned down.
As stated before, most books get challenged or banned due to being sexually explicit, having offensive language or generally being "unsuited for any age group." For example, "The Hate You Give" by Angie Thomas is a beloved book but also a banned one due to profanity and being sexually explicit, along with some complaints that it makes the police "look bad." There are other reasons for books being banned such as the inclusion of LGBTQ+ characters, religious viewpoints, racism, etc.
"[The] sad thing is that of the books that are challenged across the US, 5 out of 10 of the most challenged books have LGBTQ+ characters. Half of them," said Ms. McMillan.
During Banned Books week at San Marcos, you can find a display of many banned books, such as "The Hate You Give", "The Color Purple", "Thirteen Reasons Why", and more. There will also be activities in the library: a tweet board to give a rating on a banned book, and being able to write a postcard to a banned book author and having it sent to them. Make sure to check out the library during Banned Books week!
In conclusion, we should be grateful for the freedom we have in the library because as time goes on, more and more books are being banned throughout the states. There are so many controversial issues talked about in books, but instead of banning them, we should revel in them. We shouldn't be afraid of reading something new. If we don't like it, there's always something else to read.
"Not every book is for everybody, but the library is for everybody," said Ms. McMillan.
Donate to The King's Page
Your donation will support the student journalists of San Marcos High School. Your contribution will allow us to purchase equipment and cover our annual website hosting costs.
About the Writer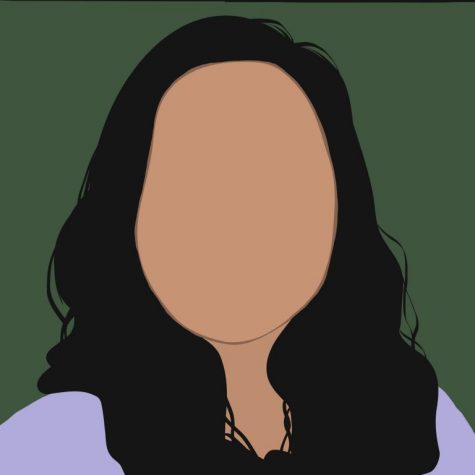 Maisha Taseen, Staff Writer
Maisha is in the 11th grade at San Marcos High School. This is her first year working for the King's page. In her free time she loves to read, listen...